INNER MONGOLIA
Published: 2008-05-09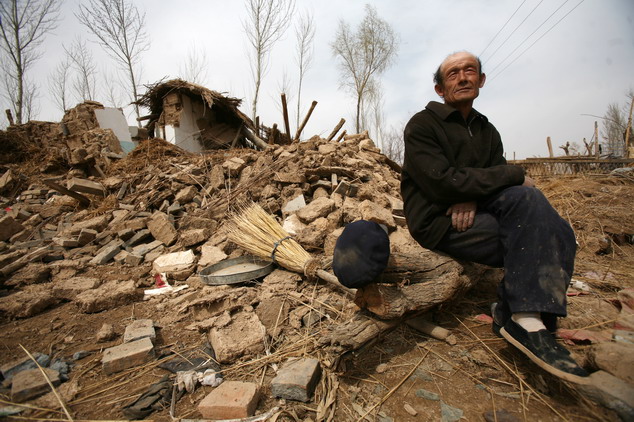 A villager sits in front of his former house, now little more than a pile of bricks.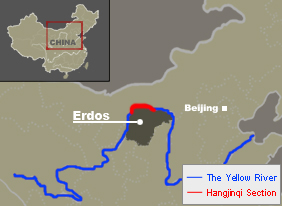 Nearly a month after flows in the Yellow River burst its bank, villagers living around the Hangjinqi section of the water course near Erdos city, Inner Mongolia, were still struggling to rebuild their homes.

Along the road leading up to Duguidala town, the scenery made up of houses half-submerged in the water, as if they were tiny islands scattered on a lake; while what used to be fertile corn fields stretching into the horizon, had turned into muddy flood plank that the spring planting season had to be delayed.

In the wee hours of March 20, 2008, the shriek of siren announcing the flood jolted thousands out of their sleep. In the two hours following the Yellow River burst its bank, some 10,000 people from 12 villages were evacuated and the gush claimed 106 square meters of area. The level of water in this stretch of Yellow River had been alarmingly high over the past years due to sediments building up in the river bed.

Three weeks after that, villager Li Mugen was still living in a tent next to his ruined house to safeguard family possessions salvaged from the flood. His other family members were sent to relative's home for shelter. He and other fellow villagers had been waiting for water pumps, electricity, machines and other supplies to start clearing the debris and reclaimed their home land.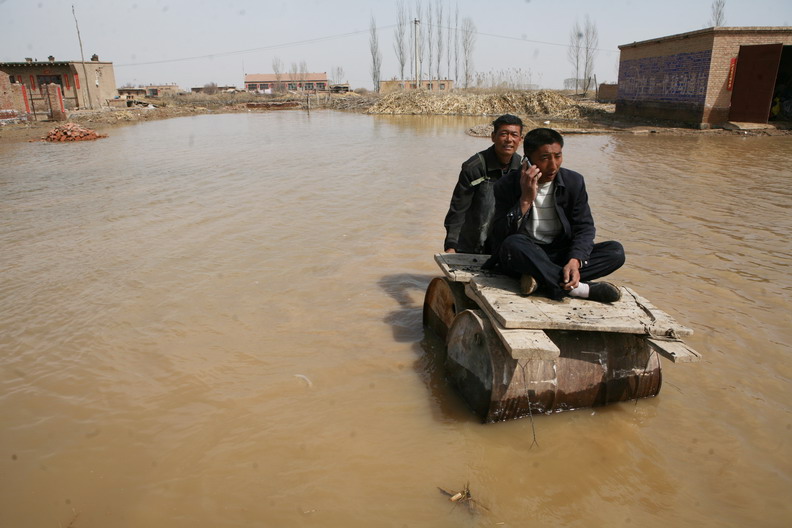 After the flood, villagers used iron drum boats to get around.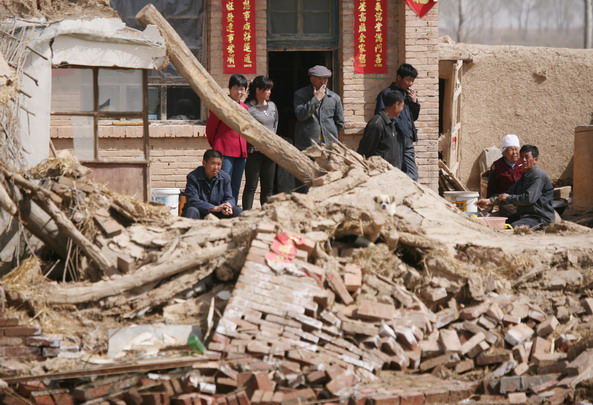 The only house left standing has become a shelter for neighbors.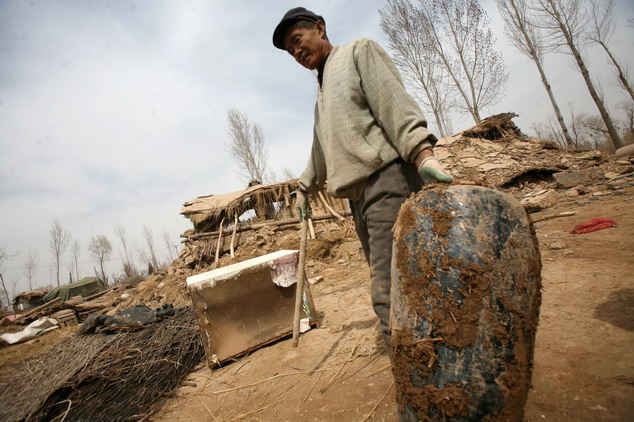 A local villager was salvaging furniture in front of his crushed house.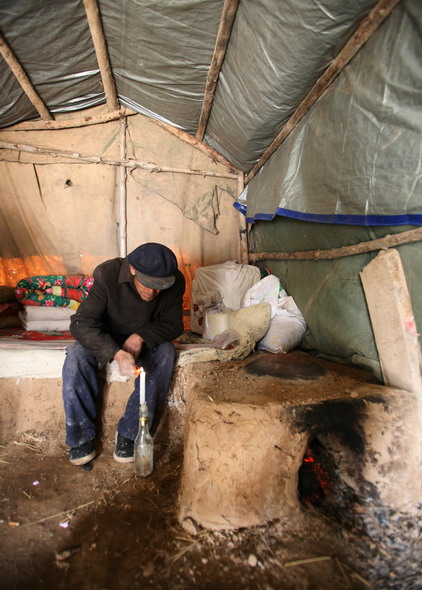 Nobody knows how long they will live in tents.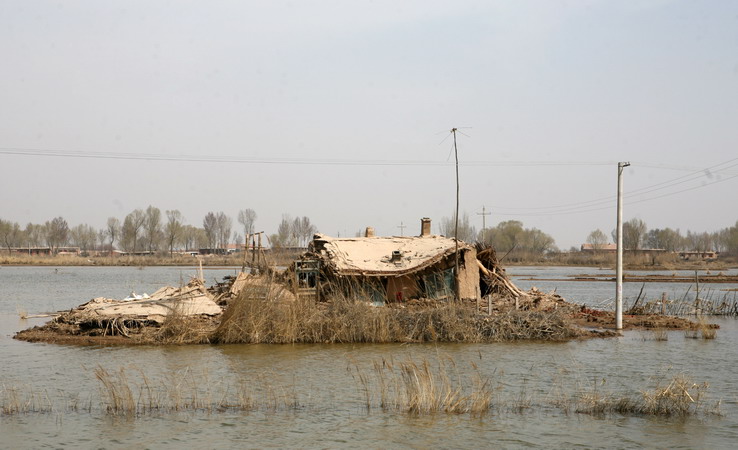 A house surrounded by floodwater looks like a solitary island.