PHOTO ESSAY
Published: 2008-07-08
Translated by Zuo Maohong
Original article: [Chinese]

Demolished in the May 12 earthquake, the over 20 kilometer-long road from Yingxiu to downtown Wenchuan still awaits repair. One now must take an 18-hour detour to travel between the two places.

In downtown Wenchuan, the agricultural product market and many stores on ground floors have restarted business. Over 700 high school students have been sent to Shunde, Guangdong province for study. Several kilometers away, in Yanmenxiang, locals will soon move out of tents to transitional houses built of portable planks. There, they would live the next three years.

More plank house communities can be found in Dujiangyan, Anxian and Beichuan. There are dining halls, public bathrooms, police stations, medical institutions, kindergartens, and libraries. Bigger communities have employment training centers.

It's July. The rainy season has come to the disaster-hit Sichuan, and life there continues.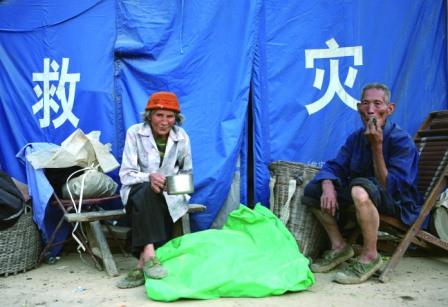 Leigu of Beichuan county. Earthquake victims in front of their tents.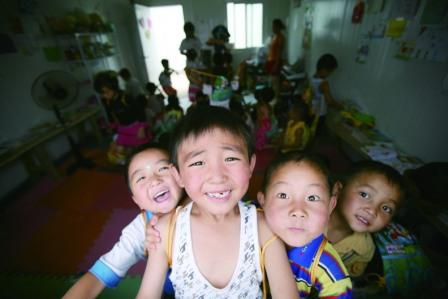 Kindergarten in a plank house community of Sangzao town, Anxian county.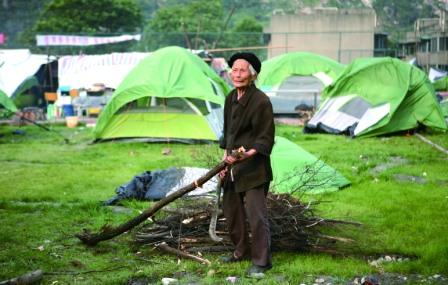 Leigu of Beichuan county. An elderly woman collects firewood.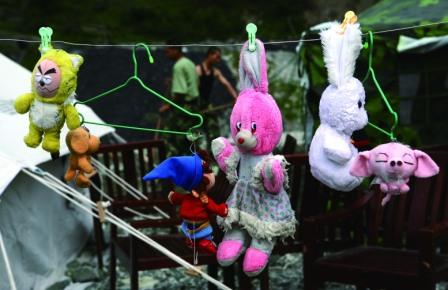 Newly-washed toys hang amid the ruins of Yingxiu.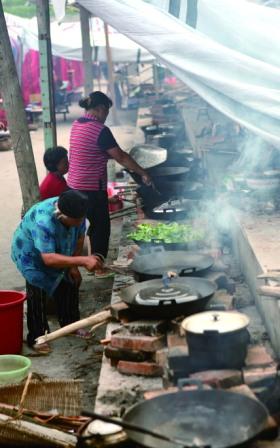 Leigu of Beichuan county. Dinner time at a temporary residence community.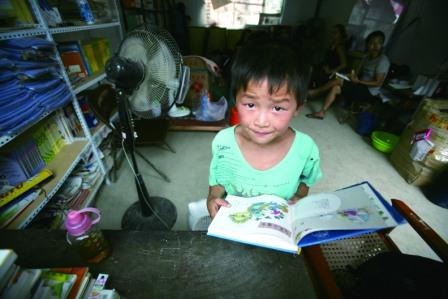 A child reads a donated book.