Published: 2008-05-16

EO reporter Luo Jian filed a series of photographs from one of the worst-hit areas by the earthquake: Yingxiu, which was cut off from communication and relief work for days after the quake struck. In the aftermath of the earthquake, Luo has captured on film the diverse and contrasting emotions of the people there - dispair, hope, bitterness and caring...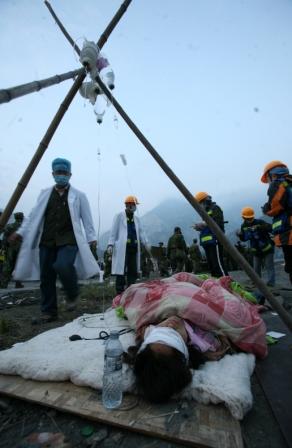 As most of the buildings in Yingxiu were destroyed during the quake, the injured and survivors recovered from disaster scene were treated by the roadside under makeshift "mobile clinic" before being transferred to hospitals in other cities.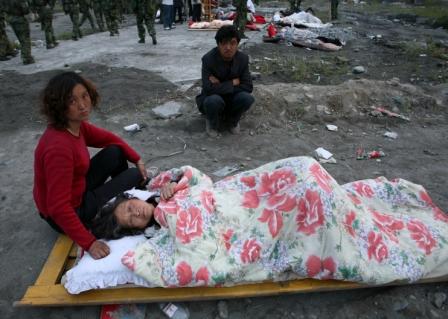 A friend in need is a friend indeed.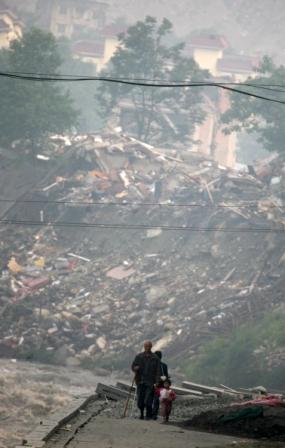 Walking out of death zone and leaving home behind.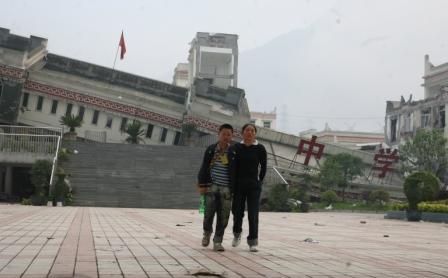 Two students standing infront of what used to be their school but now in ruins.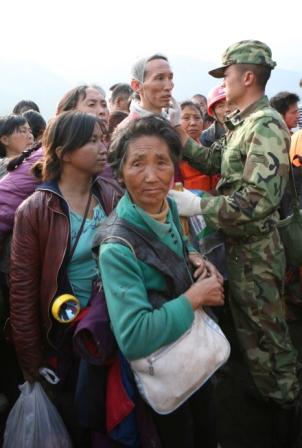 quake survivors being organised by soldiers on duty for relocation to safer places.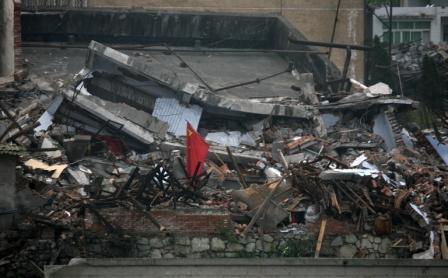 A Chinese flag placed among the ruins.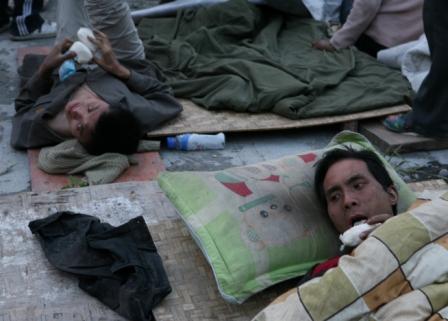 Quake survivors getting basic food supply - mantou (bun) and water.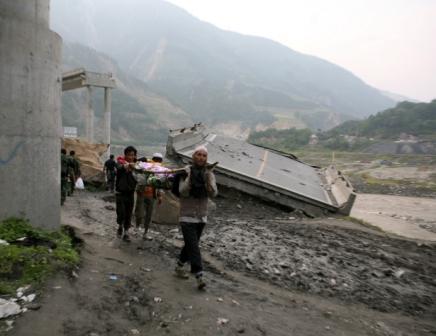 Villagers helping each other to carry the injured and whatever personal assets that could be salvaged to safer ground.