Issue 554 30-1-2012
Highlights from the EO print edition, No. 554, January 30, 2012
Policy Makers Outlook for 2012
News Section
~ Every year the Economic Observer puts together a special feature consisting of short, snappy briefs of how the various ministers in charge of China's central government departments view their main tasks for the coming year.
~ Divided by central government ministries, we look at the key phrases and core focus of the various departments over the course of the coming year
Original article: [Chinese]
http://www.eeo.com.cn/zt/2012/syhsh/
The Challenges Facing Provincial Party Secretaries
Nation, page 9-15
~ This week's nation section is devoted to a special feature that looks at the economic, political and social challenges that eight senior party leaders in various cities and provinces face in 2012.
~ The eight provinces and municipalities covered in the feature are: Sichuan, Henan, Shanghai, Beijing, Hubei, Guangdong, Shaanxi and the Inner Mongolian Autonomous Region.
Original article: [Chinese]
http://www.eeo.com.cn/zt/2012/shengweishuji/index.shtml
An Investors Guide to 2012
Market, page 17-24
~ As policy makers and investors around the world attempt to forecast the outlook for global financial and economic stability, this week's market section includes a special feature based on surveys of some of China's most respected economists, analysts and fund managers. We ask these experts for their view on what is likely to happen in 2012 with regards to everthing from the macroeconomic conditions through to detailed analysis of the A-share market and the outlook for various industries.
~ In answer to a question about the biggest hidden risks that could effect the economy in 2012, of the chief economists that took part in the survey, 76 percent noted that "the wealth gap" was a big risk, 48 percent selected "local debt problems" and 44 percent elected "government error" as a top risk to watch for the year.
Original article: [Chinese]
http://www.eeo.com.cn/zt/2012/2012touzice/index.shtml
CEOs View of 2011
Corporation, page 25-32
~ A total of 50 CEOs, managers or Chairmen from a range of Chinese and multinational companies were invited by the EO to contribute a short article on how they view the future of their industry in 2012.
~ Contributors included the heads of large Chinese companies like Fosun, Baogang Steel, Midea, Yili, China National Building Material Group, Sohu and Tencent along with those who represent international brands like Walmart, Carrefour, Coca Cola, Siemens, Adidas, Microsoft and Dupont in China.
~ One result of the survey of company leaders showed that 14 percent of companies thought that their performance would deteriorate in 2012, 38 percent reported that their circumstance would remain basically stable, while 44 percent of companies said that their companies would experience relative improvement over the coming year. Only 4 percent of companies responded that they would experience a "huge positive shift" in 2012.
Original article: [Chinese]
http://www.eeo.com.cn/zt/2012/lingjunzhekan.shtml
China's Auto Industry in 2012 - 15 Key Trends
Automobile, page 33-36
~ Editors from the EO's auto section lay out some of the key terms that are likely to shape the industry in the coming year.
~ Key terms include: "San Bao" (三宝) - which refers to plans to introduce strict new rules on basic car warranty requirements that all car manufacturers will be required to adhere to. Joint venture (合资自主), Hybrid motors (混合动力), government departments have hinted that hybrid models may soon be eligible for subsidies and Audi and BMW are working on hybrid models. Online sales (网上卖车) of both cars, and to a greater extent, parts are set to explode in 2012. Another keyword (合资自主) refers to the trend of joint ventures between foreign and Chinese car manufacturers unveiling new domestic low-cost passenger car brands that will compete with Chinese brands such as Chery, BYD and Geely. Examples of new China-specific brands that have been unveiled by joint ventures include Baojun which was set-up by SAIC-GM-Wuling Automobile, a partnership between General Motors and Shanghai Automotive Industry Corporation and Venucia which is a sub-brand of the Dongfeng-Nissan JV. Honda has also set up multiple sub brands with its Chinese partner, including the Everus (Li Nian) and Ciimo (Si Ming) brands.
~ After sales grew by only 2.45 percent in 2011, the slowest level of growth in the past 13 years, some have predicted that the golden age of China's car market may have already passed, the EO still predicts that the auto market will not be too hot nor too cold in 2012. A total of 18.5 million vehicles were sold in China last year, cementing the country' place as the largest auto market in the world, with 6 million more units sold in the country than in the U.S.
Original article: [Chinese]
http://www.eeo.com.cn/2012/0121/220040.shtml
http://www.chinacartimes.com/2012/01/30/emergence-chinese-joint-venture-brands/
Real Estate in the Year of the Dragon
Property, page 37-40
~ As sales slow and prices fall under pressure from government purchase restrictions and other measures, China's real estate developers are also facing increased refinancing pressure. Many expect a big shake out in the industry over the coming year as many companies will be forced to merge or quit the market altogether.
~ In our special feature, editors from the EO's Property section talk to executives from some of China's largest property developers. We have responses from executives at Vanke, Greentown China, Gemdale Corp, Evergrande Real Estate Group and Shimao Property to name just a few. We also have a Q&A with the chairman of Huayuan Property and prolific blogger Ren Zhiqiang.
Original article: [Chinese]
Economic Observer (Weekly, circ. 830,000)
U.S.-China maritime disputes: How to avoid (pg 45)
Against the backdrop of the United States' return to the Asia Pacific, both the United States and China will face more serious challenges, i.e. how to control and avoid escalation of military disputes. How the U.S. and Chinese military can compete in an orderly way under the framework of relevant agreements becomes an urgent task for the negotiating table. Although the two countries cannot directly copy past mechanisms set up between the United States and the former Soviet Union to handle their relationship, it is still necessary for China in the current stage to learn from useful experiences from the Cold War. To deal with difficulties ahead, the United States and China should improve and upgrade the existing MMCA (U.S.-China Military Maritime Con
sultative Agreement) to prevent small disputes from escalating.

Highlights from the EO print edition, No. 554, January 30, 2012

Policy Makers' Outlook for 2012
News, page 4-8
~ Every year the Economic Observer puts together a special feature consisting of short, snappy briefs of how the various ministers in charge of China's central government departments view their main tasks for the coming year.
~ Divided by central government ministries, we look at the key phrases and core focus of the various departments over the course of the coming year
Original article: [Chinese]

The Challenges Facing Provincial Party Secretaries
Nation, page 9-15
~ This week's nation section is devoted to a special feature that looks at the economic, political and social challenges that eight senior party leaders in various cities and provinces face in 2012.
~ The eight provinces and municipalities covered in the feature are: Sichuan, Henan, Shanghai, Beijing, Hubei, Guangdong, Shaanxi and the Inner Mongolian Autonomous Region.
Original article: [Chinese]

An Investor's Guide to 2012
Market, page 17-24
~ As policy makers and investors around the world attempt to get their head around the prospects of both global finance and economic stability, this week's market section includes a special feature based on surveys of some of China's most respected economists, analysts and fund managers. We ask these experts for their view on what is likely to happen in 2012 with regards to everthing from the macroeconomic conditions through to detailed analysis of the A-share market and the outlook for various industries.
~ In answer to a question about the biggest hidden risks that could effect the economy in 2012, of the chief economists that took part in the survey, 76 percent noted that "the wealth gap" was a big risk, 48 percent selected "local debt problems" and 44 percent elected "government error" as a top risk to watch for the year.
Original article: [Chinese]

CEOs' View of 2011
Corporation, page 25-32
~ A total of 50 CEOs, managers or Chairmen from a range of Chinese and multinational companies were invited by the EO to contribute a short article on how they view the future of their industry in 2012.
~ Contributors included the heads of large Chinese companies like Fosun, Baogang Steel, Midea, Yili, China National Building Material Group, Sohu and Tencent along with those who represent international brands like Walmart, Carrefour, Coca Cola, Siemens, Adidas, Microsoft and Dupont in China.
~ One result of the survey of company leaders showed that 14 percent of companies thought that their performance would deteriorate in 2012, 38 percent reported that their circumstance would remain basically stable, while 44 percent of companies said that their companies would experience relative improvement over the coming year. Only 4 percent of companies responded that they would experience a "huge positive shift" in 2012.
Original article: [Chinese]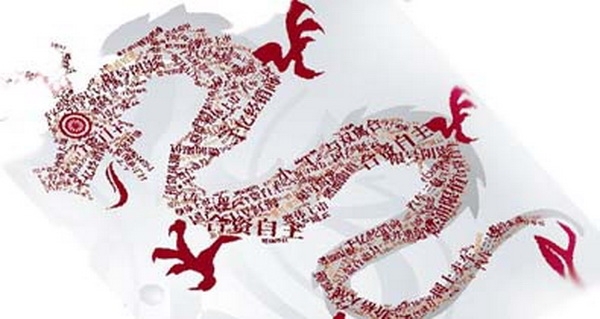 China's Auto Industry in 2012 - 15 Key Trends
Automobile, page 33-36
~ Editors from the EO's auto section lay out some of the key terms that are likely to shape the industry in the coming year.
~ Key terms include: "San Bao" (三宝) - which refers to plans to introduce strict new rules on basic car warranty requirements that all car manufacturers will be required to adhere to.
~ Hybrid motors (混合动力), government departments have hinted that hybrid models may soon be eligible for subsidies and Audi and BMW are working on hybrid models.
~ Online sales (网上卖车) of both cars and parts are set to explode in 2012.
~ Another keyword Joint Venture Brands (合资自主) refers to the trend of joint ventures between foreign and Chinese car manufacturers unveiling new domestic low-cost passenger car brands that will compete with Chinese brands such as Chery, BYD and Geely. Examples of new China-specific brands that have been unveiled by joint ventures include Baojun, set-up by SAIC-GM-Wuling Automobile (a partnership between General Motors and Shanghai Automotive Industry Corporation), and Venucia, which is a sub-brand of the Dongfeng-Nissan JV. Honda has also set up multiple sub brands with its Chinese partners, including the Everus (Li Nian) and Ciimo (Si Ming) brands.
~ After sales grew by only 2.45 percent in 2011, the slowest level of growth in the past 13 years, some have predicted that the golden age of China's car market may have already passed, the EO still predicts that the auto market will not be too hot nor too cold in 2012. A total of 18.5 million vehicles were sold in China last year, cementing the country' place as the largest auto market in the world, with 6 million more units sold in the country than in the U.S..
Original article: [Chinese]

Real Estate in the Year of the Dragon
Property, page 37-40
~ As sales slow and prices fall under pressure from government purchase restrictions and other measures, China's real estate developers are also facing increased refinancing pressure. Many expect a big shake out in the industry over the coming year as many companies will be forced to merge or quit the market altogether.
~ In our special feature, editors from the EO's Property section talk to executives from some of China's largest property developers. We have responses from executives at Vanke, Greentown China, Gemdale Corp, Evergrande Real Estate Group and Shimao Property to name just a few. We also have a Q&A with the chairman of Huayuan Property and prolific blogger Ren Zhiqiang.
Original article: [Chinese]

How to Avoid U.S.-China Maritime Disputes
Observer, page 45
~ Against the backdrop of the United States' "pivot" back to the Asia Pacific, this article looks at what both countries can do to avert an "inadvertent war."
~ Although the two countries cannot simply copy the mechanisms adopted by the United States and the former Soviet Union during the Cold War, China can still learn valuable lessons from that era.
~ To deal with difficulties ahead, the United States and China should improve and upgrade the existing MMCA (U.S.-China Military Maritime Consultative Agreement) to prevent small disputes from escalating.
Original article: [Chinese]