Highlights from the EO print edition, No. 557, Feb 20, 2012

Wuhu's New Real Estate Policy Halted By the Central Government
News, cover
~ Wuhu (芜湖), a third-tier city in eastern province of Anhui, announced that it was relaxing its real estate policy recently, but the plan only held for three days before it was halted by the Ministry of Housing and Urban-Rural Development (MOHURD).
~ A source close to MOHURD said, "Although the new policy doesn't appear to conflict with the central government's current [housing] regulations, after it was covered by the media, it has affected the stability of the housing purchase restrictions policy, which might cause other cities to seek to follow their example."
~ Some officials in Wuhu argued that they had been misrepresented and noted that in fact the policy changes, including deed tax exemptions and the provision of subsidies for ordinary home buyers, were already being applied.
~ The EO found through investigation that this claim isn't really true and that the Wuhu government had made some subtle alterations to a few key words in their new housing policy document.
~ Compared to a similar policy document released by the Wuhu local government nine months ago, the new policy removed references that applied only to people who only owned one property and also changed the scope of subsidies from applying only to "ordinary housing" to "newly-built commercial housing." This appears to have triggered a response from the central government which is only willing to accept some flexibility in relation to the way policies are implemented at the local level in relation to first-home buyers.
~ "Wuhu's new policy announcement, only really had one aspect that the central government was unwilling to accept, it didn't limit preferential policies to people who were buying their first house. As to the other measures, they were all ok," according to Yang Hongxu (杨红旭), vice president of Shanghai E-house Real Estate Research Institute.
~ Wuhu is not the the first local government that has attempted to relax housing regulations. In fact, since the second half of 2011, Beijing, Shanghai, Hangzhou, Chongqing, Chengdu and Haikou and over 18 cities have also made some minor adjustments to real estate policy.
~ However, because these small actions didn't go beyond the central government's 'red line,' so they haven't been reversed, said the above official who is close to MOHURD.
Original article: [Chinese]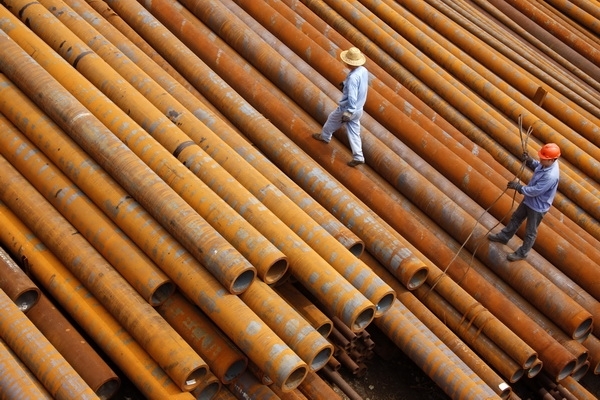 China to Relax Restrictions on Foreign Investment In Heavy Industry
News, page 2
~ While conducting investigation and research in Hunan province recently, Liu Lihua (刘利华), the Vice Minister of Ministry of Industry & Information Technology (MIIT), said that his ministry will focus on carrying out a special investigation into how "use opening up as the powerful engine for improving the level of economic development" in major provinces and cities across the country, with a major focus on "further expanding the opening up in industry field ... ."
~ It's possible that if the ministry chooses to move in this direction, the steel industry, industrial equipment and other fields which were previously restricted could soon allow foreign mergers and acquisitions.
~ An official in the raw materials division of MIIT said the opening up [in industries] is an ongoing trend. The whole industry field should hold an open attitude. He said "previously taking consideration for the security in domestic industries, there were some restrictions for foreign investment. After years of development, now it is the time to open up."
~ If only looking at production capacity, China's steel, petrochemical, cement, shipbuilding and equipment manufacturing industries have almost been the number one in the world, and domestically it has almost reached overcapacity. The above official from the ministry said, "If we continue not to open up under these circumstance, then how can we can become the real number one in the world? Ultimately, we still need to participate in the global competition."
~ A person from China Iron & Steel Association (CISA) said, China's iron and steel industry has the ability to be internationally competitive. It is the time to relax the restrictions. And the opening up shouldn't be only in raw materials and funds, but also should include technology, management, marketing and other aspects.
~ The Chinese government has started to discuss the details about the opening up of indusrty. The official from the raw material division of the Ministry quoted above said, previous polices included regulations that limited foreign investment to no more than 50 percent, which might no longer apply in the future. The new policy which is under consideration will consider relaxing these and other restrictions.
~ However, detailed questions related to what degree it will China's heavy industry open up to foreign investment and competition are still being discussed by the Ministry of Commerce, the National Development and Reform Commission and other departments.
Original article:
[
Chinese
]
EO Survey: Economists Say No Hard Landing
News, page 6
~ The EO recently completed a survey of chief economists from 51 institutions as part of our quarterly research into economic conditions. According to the results of the survey, 57 percent of economists believe CPI will rise three to four percent in the first quarter of 2012 and 72 percent of economists polled believe that the rate of GDP growth will be between eight and nine percent over the same period. Economists are confident that bank loans will increase, with 91 percent of those polled saying loans will grow steadily in the first quarter and 68 percent forecasting that loans will grow at between seven and eight percent. According to the poll, 37 percent of economists believe that growth will be steady over the course of the year.
~ As to housing policy in the first quarter, 77 percent of economists say there won't be any change; 14 percent of them believe the policy won't be relaxed but there will be some adjustment; six percent think the policy will be tightened and only three percent of them think it will be relaxed. While in our survey of economists for the final quarter of 2011, 41 percent of economists thought that regulations on the real estate industry would continue to be tightened.
~ The survey is conducted by the Economic Observer every quarter. Economists responding the survey include those working in investment banks, research institutions and government departments.
Original article:
[
Chinese
]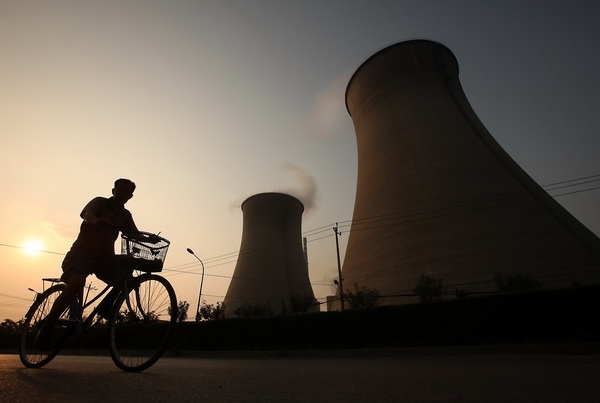 Inner Mongolia Growth Slowdown
Nation, page 9
~ Inner Mongolia is forecasting a GDP growth rate of 13 percent in 2012, a decline on the very rapid rates of growth witnessed in recent years. This will be the fifth year in a row that GDP growth rates in the autonomous region have declined.
~ In 2011, the total output value of inner Mongolia was more than 1.4 trillion yuan, an increase of 14.3 percent from the previous year. Despite being a province in western China, the GDP per capita of Inner Mongolia is almost high as the eastern province of Zhejiang. One of the key factors to Inner Mongolia's growth is its production of coal, a commodity whose value is increasing. Given the unequal distribution of coal-related profits, the regions leaders have decided not to try and make coal production the focus of their economic planning.
~ Inner Mongolia seeks to have steady growth, rather than fast growth. Bagatur (巴特尔), the chairman of Inner Mongolian Autonomous Region, has repeatedly stressed that coal production will be limited to one billion tons in order that the region can deal with the pressures related to transportation, resource attrition and environmental protection.
~ Wang Bingjun (王秉军), deputy director of the Development and Reform Commission of Inner Mongolia, has begun to promote the strategy knowns as "integrating coal and electricity" which is aimed at attracting energy-hungry chemical industries in the eastern coastal areas to transfer to Inner Mongolia where they can take advantage of cheap coal in order to generate the energy they need to power their plants.
~ So far, five of China's electricity giants have entered Inner Mongolia and have successfully achieved "integrating coal and electricity". The province hopes to become a coal base to attract more small and medium sized enterprise investment. The major barrier to entry according to Zhang Yongjun (张永军), is not capital, but China's over generalized policies.
~ The Energy Administration of Inner Mongolia has been in discussions with the National Development and Reform Commission to develop a strategy to graudally gain government support for the integration of coal and electricity. Despite the transfer of a few heavy chemical industries to western China, Inner Mongolia still has a long way to reaching its goal.
Original article:
[
Chinese
]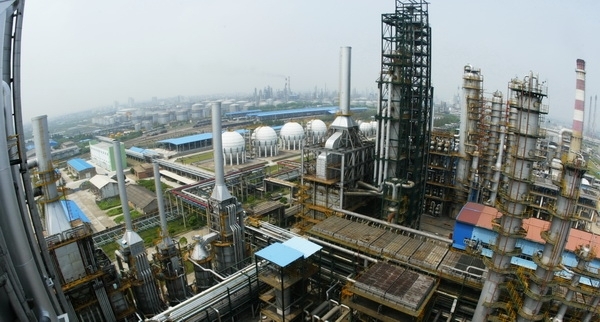 Pengzhou Petrochemical Project Approaching Completion Despite Disputes
Nation, page 12
~ The controversial Sichuan petrochemical project (四川石化项目), often referred to as the Pengzhou petrochemical project (彭州石化), is nearly finished with employees of PetroChina Sichuan Petrochemical Co. telling the EO that "it will be in operation by the end of 2012." The project has been a source of tension between the government and the public for years.
~ The controversial project was first considered afrer a report by the Chengdu Planning Institue noted that the development of Sichuan province could be inhibited due to the lack of a reliable source of refined oil. Since PetroChina began seekiong a suitable site for the project in 1993, its progress has been halting with many stops and starts along the way. In 1999, Sichuan province restarted the suspended project and received permission to construct an ethylene gas project in 2005. Despite starting construction for a brief period in 2006, the project was once again stopped until the refining project was also permitted in 2008.
~ Although the project will boost the economy in Sichuan and may even bring in more than 15 billion yuan in profits and tax revenue, "the environmental impact of the Pengzhou petrochemical project is worrying many," wrote Peng Xiahua (彭小华), an academic in Chengdu. Peng told the EO that "the government didn't respond directory to people's appeal to stop the construction." The petroleum base is located upstream and upwind of a heavily populated area and is being built close to the already heavily polluted Tuo River (沱江). In addition, Pengzhou suffered an earthquake on December 26, 2011.
~ Peng says that she is concerned about the communication between the government and the public over the issue. Hu Xingdou (胡星斗), a professor from the Beijing Institute of Technology, says that "a good project should be transparent and responsible." The government is making compromises to deal with the issues caused by the construction of Pengzhou. In April 2010, Tang Chuanping (唐川平), deputy secretary of Chengqu, took action to relocate some of the industries originally planned to be part of the project to Meishan city (眉山市). The ethylene gas field and the oil refining will still take place in Pengzhou.
Original article:
[
Chinese
]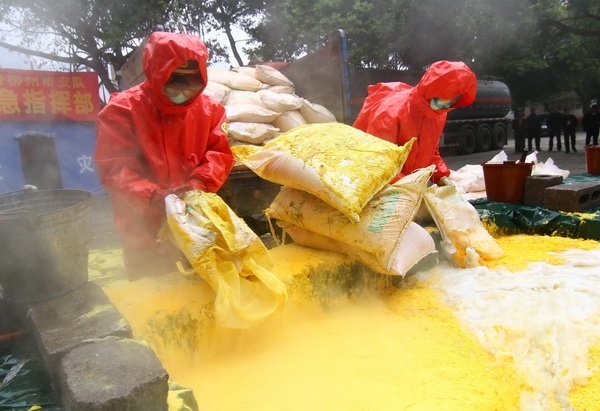 The Rising Water Pollution Problem
Nation, page 13
~ Two of China's great rivers, the Longjiang river (龙江) which flows through Jiangxi and the Yangtze river, were polluted in early 2012 by cadmium and phenol, respectively. The pollution has greatly impacted the quality of drinking water in many cities including Liuzhou (柳州) and Zhenjiang (镇江).
~ Unfortunately, the polluted rivers are merely two examples of a growing problem related to water pollution in China. According to data published by professor Ding Aizhong (丁爱忠) from Beijing Normal University, there have been 709 water pollution incidents in China from 2004 to 2009 and the number of incidents has tripled over the past six years. In 2009 there were nearly 180 incidents. Industrial accidents, traffic accidents, and improper water disposal by enterprises are the top three causes of pollution. Ding attributed the main reasons for the recent rise in incidents to the drop in the number of incidents that were concealed as well as to continued industrial development.
~ Although not early enough, policies have been put in place in response to the water pollution in China. Ma Jun( 马军), head of an environmental protection NGO, is afraid that the administrative policies aren't enough to solve the problem all together. He says the government needs to coordinate the protection of water resources and economic development.
~ In addition to policy problems, Ma also pointed out the supervision problems in China. The protection of water resources are highly dependent on the supervision of enterprises, but the environmental protection system is not independent in China. Local environmental protection bureaus are affiliated with local governments and can therefore be easily influenced. Some environmental laws in China are leading examples of the phenomenon that "it is more costly to obey the law than to break it." Although supervisory equipment has been developed and improved, it is not being used for its initial purpose, environmental protection.
Original article:
[
Chinese
]
IPO Approval Requirements for Restaurants to be Relaxed
Corporation, page 25
~ Despite the huge amount of money swirling around in China's restaurant industy, with some estimates saying that 2 trillion yuan was spent in restaurants last year, there are only three restaurants that are listed on China's domestic stock exchanges. The China Securities Regulatory Commission (CSRC) is currently considering relaxing the approval requirements for food and beverage companies that want to list on domestic markets.
~ CSRC Chairman Guo Shuqing at the launch of the China Listed Companies Association (CLCA) on Feb. 15, expressed his support for China's restaurant operators to go public. Guo reasoned, "we used to have prejudices toward consumption and service companies...[but managing] a restaurant well is no easier than managing a factory."
~ Some chain catering companies such as Beijing Jiahe Yipin Enterprise Management Co., Ltd. (嘉禾一品), are stepping up their efforts to be listed. The company is set to submit its application materials soon.
~ By the end of February this year, Tianjin Goubuli Baozi Catering Company (天津狗不理集团), Guangzhou Restaurant Enterprises Group Co., Ltd. (广州酒家集团), Shunfeng Catering and Hotel Management Co., Ltd (顺峰饮食酒店管理) and Jingya Group (静雅食品) are all waiting to be listed on the Shenzhen Stock Exchange.
~ Just three restaurants, namely Quanjude Group (全聚德), Xi'an Catering & Service Group (西安饮食) and Xiang and E Flavor (湘鄂情) have successfully listed in the past. Xiang and E Flavor was the last catering company to lsit on China's stock market when it launched its IPO in November 2009.
~ One reason for the delay in approving the IPO of restaurants and other companies operating in the food and beverage industry, is because of the high risk of financial irregularities. It is difficult to assess the incomes and expenditures of these catering companies. Another reason is that some high-end restaurants are associated with catering to officials who pay for meals from the public purse, apparently the regulator was worried about public reaction to such companies being allowed to list.
~ Investors, however, have been enthusiastic about investing in the food and beverage industry, which is a large and growing market in China. On Feb. 1, the private equity fund Unitas Capital acquired a majority stake in Babela Restaurant Management Co. Ltd. for 40 million dollars.
Original article:
[
Chinese
]
China's Second Biggest Steelmaker Posts 2.15 Billion Yuan Loss for 2011
Corporation, page 28
~ Anshan Iron and Steel Group Corporation, or Ansteel, reported a 2.15 billion yuan net loss for 2011, underperforming its larger rival Baosteel, which posted a 7.3 billion yuan profit for the year.
~ Analysts point out that Ansteel paid 20 percent more than its competitors for each ton of iron ore.
~ As well as overspending on raw materials, poor management and low quality products contributed to the Ansteel's loss.
~ Chinese steelmakers' reluctance to cut production in response to declining profitability has led to over production.
~ The loss per ton hit a record high of 500 yuan in the fourth quarter of 2011. One person working in the industry told the EO that most state-owned iron and steel companies disregard the possible consequences of overproduction.
~ "'Controlling production' is a major task for our industry in 2012," Zhu Jimin, leader of China Iron and Steel association said.
Original article:
[
Chinese
]