Highlights from the EO print edition, No. 561, Mar 19, 2012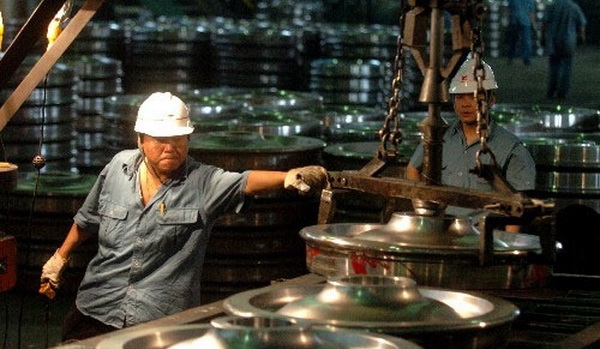 Debt Piles up at Steel Company Misled by Ousted Railways Minister
News, page 2
~ After steel maker and rail wheel manufacturer Masteel got an oral pledge from Liu Zhijun, who at the time was Minister for Railways - later removed from his position on suspicion of "
severe violations of discipline
" - the Anhui-based firm made a huge investment in machinery necessary to meet the order.
~ The company, which had expected to make wheels for the high-speed line, still isn't on the government procurement list.
~ The government this year plans to spend 406 billion yuan on railways, according to figures announced during the recent parliamentary sessions. Wu Xun from the railway ministry's Project Management Center, said this cash will be spent on 249 large and medium-sized
projects, 41 of which are related to high-speed trains.
~ Masteel's president Gu Jianguo (顾建国), has repeatedly applied to the railways ministry to get his firm's wheels approved for government procurement. "The government is pretty supportive of high-speed rail wheels and spare parts being made domesticaly. They also hope we can provide bearings and wheel-trucks in addition to high-speed rail wheels," he said.
~ However, last year's train crash in Wenzhou has left people fearful that China has sacrificed people's safety in its rush to develop. The Ministry of Railways has become more cautious about buying domestic products for high-speed trains.
~ "We were fooled by Liu Zhijun at that time," Gu said, referring to his July 6, 2009 meeting with the former minister. "As long as the quality and technology of the wheels
produced by Masteel meet the safety standards, no matter how many you have, we'll purchase them all," Liu told Gu during a meeting at Masteel's newly-built headquarters.
~ There were too many things Gu didn't know at that time. While Masteel was working hard to meet the ministry's specifications and understand the technological challenges of making high-speed train wheels, Liu Zhijun had already been bought off by
Ding Shumiao (丁书苗)
, the chief executive of Zhiqi Railway Corporation.
~ Just over a decade ago, more than 80 percent of China's train wheels were made by Masteel. But when Liu Zhijun was appointed Minister of Railways, the company lost its contract to Ding Shumiao almost immediately.
~ Masteel has suffered huge losses over the past couple of months, losing 100 million in January alone. The company's debts also grew by 15 billion yuan between September 2010 and the end of 2011.
~ Even if Masteel's high-speed train wheels are now certified as meeting official requirments, the company's president Gu says he won't risk embarking on any plan for mass production.
Original article:
[
Chinese
]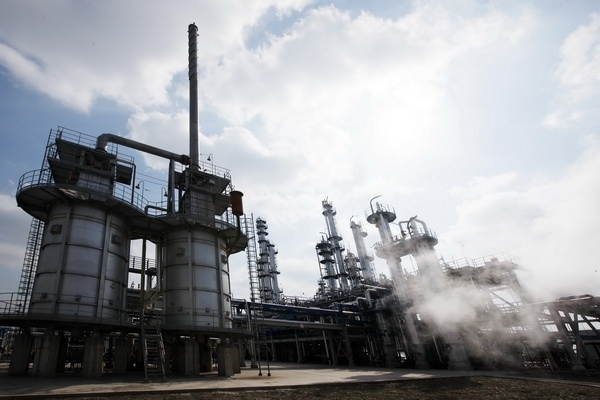 SOEs Fall Short On Submitting Revenues to Government
News, page 3
~ In 2011 the funds that the government collected from centrally-administered SOEs was 7.9 billion yuan less than budgeted, compared to the excess revenue collected in other parts of the budget, this shortfall really stood out.
~ A source close to the Ministry of Finance explained to the EO that the reason for the short fall was that sales of holdings of state-owned shares didn't take place. The reduction in holdings in state-owned companies was close to zero in 2011, 5 billion yuan less than forecast, making a significant contribution to this year's 7.9 billion yuan shortfall.
~ According to the budget announced last March, centrally-administered SOEs were expected to submit 84.439 billion yuan in revenue to the governmet, however, only 76.5 billion was collected.
~ Although the revenue that these centrally-controlled SOEs are required to pass on to the government is often assumed to simply involve dividends, it actually includes much more, with income raised through the transfer of property rights and liquidation income also being included.
~ The major reason for the revenue gap in 2011 is the lack of income from property right transfers. After many SOEs delayed their plans to list on the stock market, they fell well short of freeing up the 5 billion yuan of funds that they had expected to be able to transfer to the government.
~ The share of dividends handed over by the centrally-administered SOEs in 2011 actually rose to 76 billion yuan, up from 43 billion yuan in 2010.
~ Four billion yuan of the revenue sourced from the big SOEs will be transferred to the public budget this year. If we add to this the one billion yuan in 2010 and the four billion yuan from 2011, this means that centrally-controlled SOES will have contributed a total of 10 billion yuan to the public budget over these three years.
~ An official in the Ministry of Finance says that most of the revenue collected will be used to fund the reconstruction of SOEs, technological innovation and foreign investment.
~ The target for revenue to be collected from central SOE for 2012 is still 84.4 billion yuan. In addition, the government has also made the first budget for collecting funds from all SOEs, rather than merely for the central SOEs as has been done in the the past. Revenue from the local SOEs is expected to come in at about 40 billion yuan. One official told the EO that only provincial SOEs have been included under the local SOE banner for this year.
~ Meanwhile, the Ministry will keep expanding the lists of SOEs required to submit revenue to the government, so that it will also include more of the smaller SOEs that are subordinate to various government bodies and ministries. According to an official from the Ministry of Finance, SOEs under the Ministry of Industry and Information Technology, General Administration of Sports of China, Ministry of Health and Ministry of Land and Resources will be examined for possible inclusion in the scheme this year. Some of the SOEs under the Ministry of Water Resources that have been preparing since last year, have not yet been added to the list.
~ It's important to distinguish between the 100 or so centrally-administered SOEs that are regulated by the State-owned Assets Supervision and Administration Commission (SASAC) and the more than 6,000 SOEs affiliated to various central government bodies.
~ The EO's source also said that the expansion of the list of SOEs required to submit dividends will continue into the future and eventually all SOEs will be required to submit revenue.
Original article: [Chinese]

China's FDI Decreases for Fourth Consecutive Month
News, page 6
~ Foreign direct investment (FDI) into China last month fell to $7.72 billion, down 0.9 percent from a year earlier, the fourth successive month of declines.
~ "We aren't worried about the decline of FDI. China's FDI is not going to keep growing in double digits," a representative from Ministry of Commerce said. "Most multinationals are not so optimistic about China's economy in 2012. They'll just wait and see," he added.
~ Expectation of yuan appreciation has been lower since the second half of 2011, and China saw a rare capital outflow of $47.4 billion in the last three months of that year.
~ One employee from a multinational told the EO that many people have low expectations for China's economy this year and are examining first-quarter statistics closely.
~ "The prospects for China's import and export are grim," he said, citing the poor state of western economies and the restrictions on China's housing sector.
~ According to the revised Foreign Investment Industrial Guidance Catalogue that came into force at the end of January this year, the government won't support broad, preferential treatment for foreign investors. However, the new catalogues incentivizes foreign investment in high-end manufacturing, environmental-friendly industries and modern service industries.
~ Some foreign companies were very disappointed after the catalogue came out because of restrictions on foreign investment in certain sectors, such as the seed industry.
Original article: [Chinese]

Shanghai Futures Exchange Aims to Launch Crude Futures in August
Market, page 9
~ Shanghai Futures Exchange (SHFE) is preparing to launch futures contracts in crude oil. A person close to the exchange said that regulators hope that trading can start in August.
~ The EO learned that the timing, market structure and the terms of delivery are still being agreed.
~ In designing the contracts, regulators need to heed the interests of China's three major oil companies, as well as paying attention to foreign companies' requirements and Chinese market regulations.
~ Zhu Juehai,(禇玦海), who is working on the project for SHFE, said China should press ahead with its crude oil futures market, since it will become more expensive to establish the futures market if new rival markets in Dubai, Russia and elsewhere are able to become well established.
~ A person close to Sinopec Group, China's largest importer of crude oil, told the EO that the company hopes to make Daqing crude oil and Shengli crude oil the benchmark oil traded on the new exchange.
~ It might also suit China National Petroleum Corporation to denominate their futures contracts in yuan.
~ However, BP and some other foreign firms don't want the contracts to be denominated in yuan and would prefer the underlying crude to be international, not Chinese.
~ Wang Zhen (王震), from the China University of Petroleum argues that denominating the contracts in yuan will mean that market participants are exposed to higher risks since international investors will also have to factor in interest rate and exchange rate fluctuations.
~ Domestic and international experts will gather in Shanghai to discuss the terms of delivery on March 23. The EO learned that the standard contract size may be set at 1,000 barrels or 100 barrels.
Original article: [Chinese]

Coming and Going: Foreign Banks and Retail Banking in China
Market, page 11
~ Despite it's China business expanding significantly last year, Deutsche Bank China has still decided to withdraw from the retail banking sector.
~ This is the second foreign bank to withdraw from retail banking in China after Royal Bank of Scotland sold its retail banking business one year ago.
~ "The withdrawal [from retail business] of Deutsche Bank, it is a right decision in terms of strategy. As far as I know, currently even the banks which are having the best performance in the retail business, such as HSBC, Citibank, Standard Chartered, are also operating at a loss, and some of them lost hundreds of millions of dollars," a foreign bank president, who requested to be unnamed, told the EO.
~ Unlike Deutsche Bank, Citibank and Standard Chartered Bank continue to push ahead with their expansion plans, establishing more branches in China.
~ In early March, Andrew Au, chairman of Citibank (China) announced that his bank plans to have 100 branched in mainland China within two to three years.
~ Peter Sands, CEO of Standard Chartered Bank, also said that his bank will open two more branches in China this year, noting that the eventual target is to expand the number of branches to more than 100.
~ "Most Chinese banks, especially state-owned banks, were established more than 20 years ago. Compared to them, the major disadvantage for foreign banks is that they don't have enough branches," Hu Liang (胡亮), a partner with Price Waterhouse Coopers told the EO in an earlier interview.
~ A recent report of foreign banks in China revealed that by end of 2010, the total number of retail banking customers for the six largest foreign banks operating in the country was about 980,000. When we compare this to Chinese banks, we only need look at Industrial and Commercial Bank of China's 260 million customers to see the difference.
Original article: [Chinese]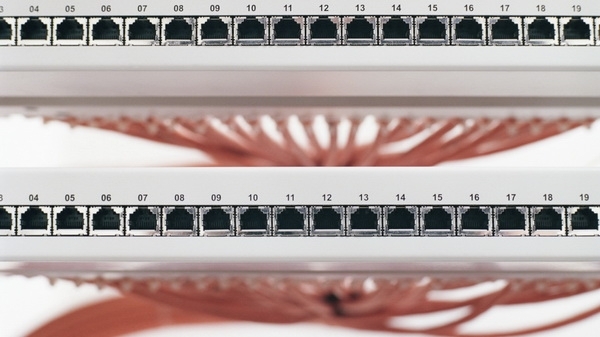 No Plans to Establish Backbone Network, Says Tencent
Corporation, page 17
~ Tencent earlier this month released a statement denying online rumors that it is planning to lay long-distance internet cables between cities or establish a so-called backbone network. In its statement, the internet company noted that all internet services in the country must be based on China Telecom's ChinaNET.
~ However, it's widely believed that Tencent has been preparing for a private network and wants to follow Google's strategy of becoming a Network Service Provider.
~ One content delivery network (CDN) supplier told the EO that Tencent has set up Internet Data Centers (IDC) around China. He also said that the company has been bidding
for fiber optic equipment since 2009. Such data centers could enable the company to improve the speed of its services.
~ Many Chinese companies have been renting optical fibers for a faster and more stable connection. They can then lease their spare capacity to other companies.
~ One focus of the ongoing discussion of reform of China's telecommunications industry is the "separation of network ownership from the retail side." According to the reform, the network will be operated by an independent body, and service operators will bid for space on the network. Currently, the same company owns the network and sells the services to customers.
~ Although the separation is not likely to happen in the near future, by arranging private networks prior to the formal decision, companies can get a useful head start.
Original article: [Chinese]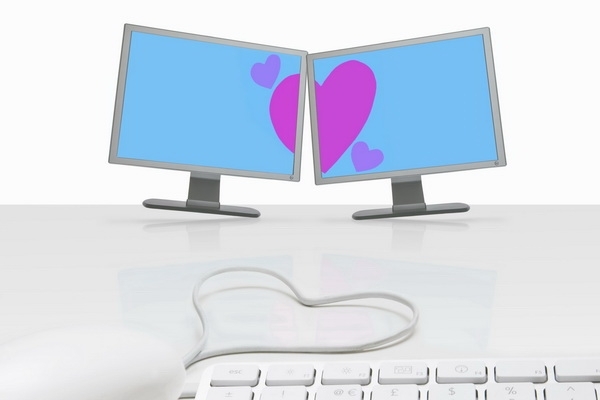 The Youku/Tudou Merger
News, page 2 & Corporation, page 21
~ Some of Tudou's main investors have said that the merger of China's two most popular internet video websites was a "free love" association instead of a marriage "arranged" by the investor. While the reasons for the merger are still being discussed, Youku's "Tudou adventure" has already started.
~ Since China's two major video websites announced their plans to merge on March 12, many have speculated that the new partnership had been led by Tudou's investors, many saying that Wang Wei (王微), the founder of Tudou.com, had lost his say in the direction of the company, given that he only holds an 8.6 percent share of the company's stock.
~ Zhang Suyang (章苏阳), the director of Tudou and capital partner of Tudou's initial investor IDG, told the EO that "the board never exerted pressure on Wang." Zhang said that Wang was permitted to exercise voting rights of 25.4 percent, despite his smaller shareholding. The merger would have been rejected if Wang hadn't approved, as the affirmative vote would have been less than 75 percent. Zhang says he didn't know the exact time when the two companies began to "fall for each other."
~ However, according to many insiders from PE/VC industries, "the major investors still played an important part in the merger." While Tudou's share price had tumbled after the company launched its IPO, the share price rose significantly the day the two companies merged.
~ However, talking about the reasons behind the merger, a Tudou employee noted that the destiny of Tudou has been doomed when it was listed. The investment of $100 million was only enough for 2 years. Tudou started going down hill in 2008 when it lost its leading position to Youku. In addition, the high cost of copyright and bandwidth, as well as the rise of competitors, have all added to Tudou's burden.
~ For Gu Yongqiang (古永锵), head of Youku, the challenge of managing the merger have just started. According to Youku, the merger will stop a stop to the sometime ferocious competition over copyright between the two companies and also lead to various savings. However, after joining forces, it's possible that they may lose advertising income.
~ On March 15, an employee from Tudou told the EO that a transitional commission will be established to choose executives for the new company.
Original articles[Chinese 1, Chinese 2]