Published: 2008-05-19

May 19 marked the first day of a three-day national mourning in China for the Sichuan earthquake victims. EO photographer Luo Jian and Jiang Nan were in Sichuan provincial capital Chengdu and China's capital Beijing respectively to witness the mourning ceremony in honor of the victims. The public poured out in droove, occupying the main square of Chengdu and the Tiananman Square in Beijing.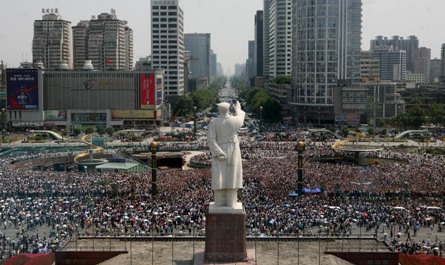 Residents gathered in the main square of Sichuan provincial capital, Chengdu, on May 19 to attend the mourning ceremony for the quake victims.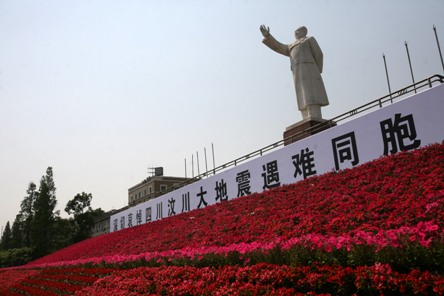 A huge banner commemorating the quake victims read: "deep sorrow in memorial of our fellow compatriots who were taken by the Wenchuan earthquake".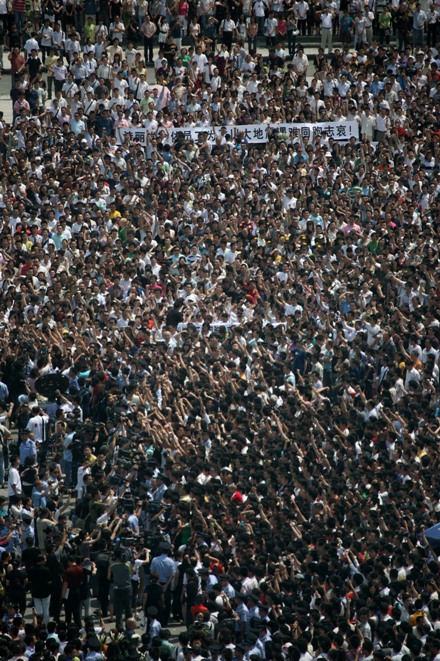 After the mourning ceremony of observing a three-minute silence for the quake victims, emotional crowds gathering in the main square lingered on.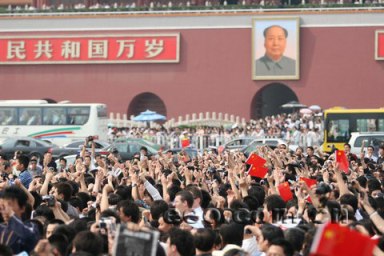 Cars travelling on Chang'an Road pulled to a halt and crowds gathering at the Tiananmen Square held up Chinese flags as a gesture to mourn the quake victims.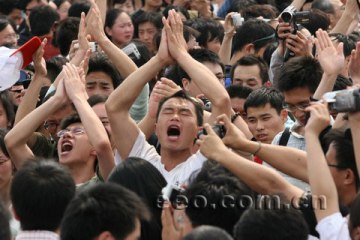 Even after the three-minute silent ceremony was over, many stayed on in the Tiananmen Square and some burst into emotional howling, crying, and chanting of slogans.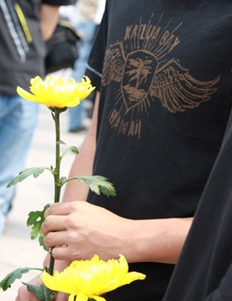 Flowers for those resting beneath.
Chinese Flag would be placed at half-mast during the three-day national mourning period from May 19 to 21.