As China's central policy makers battle inflation, talk about shifting the country's economic development model and settle on the main goals for the next 5-year plan, we take a look at what the heads of 24 central government departments view as the most important goals and challenges facing them over the coming year. This is part one of a two-part series. You can view the Chinese original here.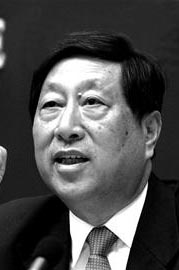 Zhang Ping (张平), Director of the National Development and Reform Commission (NDRC)
"We will resolve the current stand-out problems, prevent the economy from experiencing any large fluctuations. We will also do our best to settle deep internal conflicts and defuse potential risks in order to establish a good base for long-term development."
--- Zhang Ping summarizes the focus of the NDRC in 2011 at the National Development and Reform Work Conference for 2011 held on December 14, 2010.
Key phrases: stabilizing prices, fighting inflation and ensuring continued economic development
Core concerns: Maintaining stable price levels and preventing inflation are the top priorities for the NDRC in 2011. In 2010 expanding consumption and ensuring GDP growth were the key priorities. This shift in focus is an indication of the contradictions that exist in the Chinese economy.
Although China has managed to maintain a GDP growth of 10.3% in 2010, policies intended to expand domestic demand such as the moves to promote income distribution reform, have failed to meet their original targets. The four trillion yuan stimulus package will end in 2011, at the end of the first year of the 12th Five-Year Plan. The government has to resolve many problems that will deeply impact the development of the Chinese economy in the near future.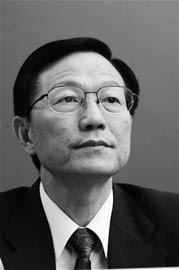 Xie Xuren (谢旭人), Minister of Finance
"China is a developing country with a population of 1.3 billion and an imbalance between different regions, and urban and rural areas. This means the country will suffer from a tight budget in coming years. Therefore, we must ensure steady economic growth, steady fiscal revenue growth, and increased investment in public services and policies aimed at improving the livelihood of the people."
--- Xie Xuren, in an interview with the People's Daily on January 25, 2011 during which he answered questions about why government revenue was growing more quickly than GDP
Key phrases: expansionary fiscal policies, spending on livelihood issues; local finance platforms
Core concerns: Although the relative size of the budger deficit has declined, expansionary fiscal policies will continue. Fiscal expenditure in social fields such as education, social security, healthcare and water resources will increase. The focus will be on whether special funding will be evenly allocated, whether local governments will have adequate support capital and whether livelihood projects will be smoothly implemented. 2011 is the first year of China's 12th Five-Year Plan period, and attention will also be paid to the how the system covering the finances of central and local governments can be reformed.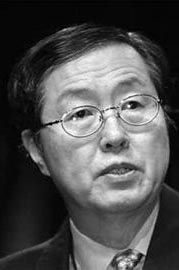 Zhou Xiaochuan (周小川), President of the People's Bank of China
"The central bank should accurately evaluate the changes and outlook of the domestic and international economy, implement prudent monetary policy, improve the appropriateness, flexibility and effectiveness of fiscal policies, and maintain stable prices."
--- Zhou Xiaochuan, in his New Year speech, published on the central bank's website on December 31, 2010
Key phrases: raising interest rates, careful macroeconomic management, prudent monetary policy
Core concerns: The central bank announced its decision to raise interest rates on October 20, 2010 and in the coming year, the monetary policy will remain tight. In 2010, the central bank raised required reserve ratios 6 times and interest rates twice. In the future, prices and GDP growth will determine the course of the central bank's monetary policy. Zhou Xiaochuan has indicated that underlying inflation played a vital role in determining money supply.
In 2011, we should also monitor the central bank's ability to balance the GDP growth and inflationary pressure, and whether toghtening monetary policy will have a negative impact on the Chinese economy.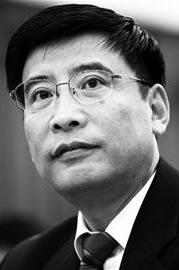 Miao Yu (苗圩), Minister of Industry and Information Technology
"We will firmly promote industrialization according to the Chinese model; push the reform of important ministries; promote solidarity, team work and stability; and improve the overall work quality of ministry officials."
--- Miao Yu, on Dec 25, 2010 in an internal meeting of the Industry and Information Technology shortly after being appointed as minister.
Key phrases: eliminate outdated production facilities, develop emerging strategic industries
Core concerns: Miao Yu became Minister of Industry and Information Technology in late 2010, only three years after the establishment of the ministry. Miao's arrival also coincides with the imminent release of the ministry's first five-year plan. Currently, among China's 22 large industrial sectors, seven are the largest in the world and two are ranked No.2. China also has the largest output capacity of over 220 industrial products. The country's industrial sector is also having problems dealing with overcapacity in some areas.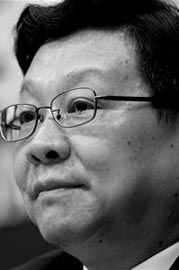 Chen Deming (陈德铭), Minister of Commerce
"We should recognize the positive changes brought about by policies aimed at dealing with the international financial crisis and continue our efforts to promote further scientific development. But we should also be receptive to the complexities and the severity of the domestic and international situation. We should continue our efforts to promote China's business development."
--- Chen Deming, at the National Commerce Work Conference on December 22, 2010.
Key phrases: increasing imports, accelerate development of trade in services, adjust processing trade
Core concerns: Although there are many favorable conditions which contribute to China's commercial development, the country still faces an extremely complex domestic and international situation. China should accelerate its commercial restructuring and alter its development model, establish a long-term mechanism to expand consumption, cultivate internationally competitive companies and products and ensure balanced international income and expenditure.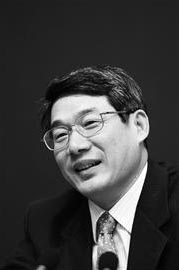 Liu Tienan (刘铁男), Director of the National Energy Administration
"We will work to shift the energy development model and enhance supply capacity in order to build a safe, stable, clean and efficient modern energy industry."
--- Zhang Guobao, the former director of the National Energy Administration outlines the goals of the administration at the National Energy Work Conference for 2011 on Jan 6, 2011. (On January 20, the State Council formally announced that Liu Tienan will replace Zhang Guobao as at the head of the administration. Zhang was also removed from his position as deputy chairman of the National Development and Reform Commission and director of the National Energy Administration.
Key phrases: Consolidation of sector into large players, proportion of renewable energy consumption
Core concerns: 2011 is the first year of the 12th Five-Year Plan and many projects have already been launched. Hydropower will be given development priority. But there are concerns that hydropower development will displace residents and lead to environmental degradation, the same issues that delayed development over the past five years. If a lot of new projects do manage to get approval, there is likely to be widespread criticism. If most projects do not go ahead, it will be difficult to reach the goal of having 15 percent of the country's energy consumption being produced from renewable sources by 2020.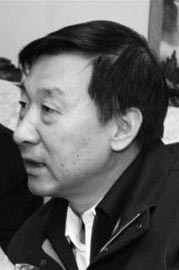 Wang Yong (王勇), Director of State-owned Assets Supervison and Administration Commission (SASAC)
"Quantity is not the deciding factor, the most important thing is the quality of enterprises. We should let COEs play a leading role, and then strengthen integration and cooperation with localy-controlled state-owned enterprises, private enterprises and foreign enterprises in order to promote development."
--- Wang Yong discusses the earlier target of merger centrally-controlled state-owned enterprises (COE) into between 80 and 100 companies by the end of 2010 at a meeting on December 23, 2010.
Key phrases: restructuring, be better and stronger
Core concerns: Over the next five years, the motto of centrally-owned enterprises will shift to "better and stronger" from "bigger and stronger." Wang Yong defined the criteria of an ideal enterprise: strong core business, good internal management, possess independent intellectual property rights, strong core technology and estsblish international brand names, be international competitive, be at the forefront of international developments, have a good public image and a certain degree of influence.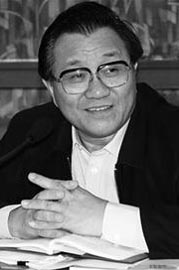 Li Shenglin (李盛霖), Minister of Transport
"This year, we will continue to push forward the construction of the national highway network, transportation infrastructure connecting major metropolitan areas and large and medium-sized urban areas and better connect provincial highways"
--- Li Shenglin, at the first Ministerial Conference this year held on January 14 2011.
Key phrase: not reducing financial support, increasing highway construction
Core Concerns: Large-scale investment in construction has helped expand the national road network to over 3.98 million kilometers in length, an increased of 639,000 kilometers over the past five years. The highway network has reached 74,000 kilometers from 41,000 kilometers at the end of the 10th 5-Year Plan, an increase of 33,000 kilometers. 2011 is the first year of the 12th 5-Year Plan, and highway construction is key to development. Investment in highway construction could exceed 700 billion yuan in 2011.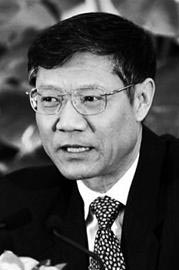 Jiang Weixin (姜伟新), Minister of Housing and Urban-Rural Development
"When the time is right, we will inspect the price-stabilizing efforts of provincial and municipal government together with the Ministry of Supervision. As for the governments that are not fulfilling their responsibilities or reaching targets, we will work with them and hold them accountable."
--- Jiang Weixin, at the National Housing and Urban-Rural Development Work Conference held on December 29, 2010.
Key phrases: real estate market adjustments, public housing projects
Core concerns: If we say that for the past few years, adjustments to the housing market has largely been managed by the central government, but in 2011, there will be a clear change as the responsibility for controlling house prices shifted to local governments. Meanwhile, the massive increase in public housing projects will put more pressure on the finances of local governments. The Minister of Housing and Urban-Rural Development is likely to further expand its influence and power, despite the immense pressure it will come under from supervisory authorities to manage the sensitive task of managing housing prices.