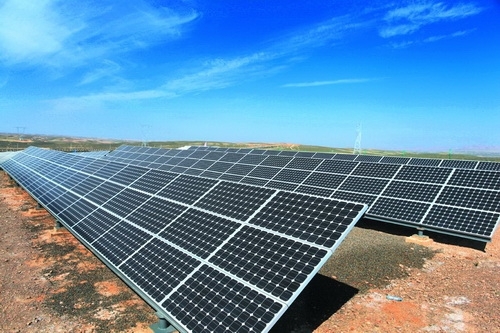 By Zhang Xiangdong (张向东)
Aug 4, 2011
Economic Observer Online
Translated by Zhu Na
Original Article [Chinese]
After years of discussion, the National Development and Reform Commission (NDRC) finally issued a unified national benchmark price for solar power on Aug 1. The move, which sets a price for electricity supplied by photovoltaic projects approved under non-competitive tenders, will help boost industry profitability and encourage investment, according to National Energy Administration officials.
The NDRC, China's top economic planning agency, said the unified benchmark price was calculated in line with investment and operating costs of the industry and with reference to the tender price submitted by photovoltaic projects.
Projects approved before Jul 1 2011 that are scheduled to be completed by Dec 31 2011, but are yet to have their electricity price set by the NDRC, will sell electricity to the network at 1.15 yuan per kilowatt-hour (kwh).
While projects approved after Jul 1 2011, or others that won't come on line until after 2011, will provide electricity to the grid at a price of 1 yuan per kwh. Projects in the Tibetan Autonomous Region will be an exception, they will continue to sell to the grid at the original price of 1.15 yuan per kwh.
Officials from the National Energy Administration (NEA) told the EO on August 3, that the benchmark price was set after widespread consultation with industry players.
Despite this consultation process, one unnamed domestic solar energy expert shared his concerns with China Business News, noting that although the new benchmark is likely to spur investment in the western regions of the country, it's unfair to those companies that won bids to construct projects by agreeing to sell on to the grid at a lower price.
However, Li Junfeng Director of NDRC Energy Research Institute explained that as these companies had won the contract to build the project through a competitive bidding process in which they voluntarily put forward a low bid, they will not be able to sell their electricity on to the grid at the newly announced benchmark price.
China awards solar projects to developers under a dual system of both open and non-competitive tenders. Under two rounds of competitive bidding in 2009 and 2010, projects were awarded to companies that were able to provide electricity to the grid at the lowest prices.
According to Bloomberg, on-grid tariffs in the last bidding round ranged from 0.73 yuan to 0.99 yuan a kilowatt-hour.