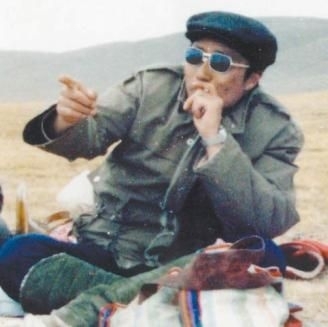 Economic Observer Online
Dec 5, 2011
By Qi Yue (启越)
Translated by Song Chunling
Original Article:
[
Chinese
]
Recently six men turned themselves in to police in Western China's Qinghai province admitting to their role in the shooting of an environmental protection officer called Suonandajie (索南达杰) 17 years ago.
Sunandajie, who was posthumously awarded the title of "Environment Protection Hero" by the Ministry of Environmental Protection, was 40 years-old when he was shot dead while attempting to arrest a group of poachers. A popular Chinese movie from 2003 called Kekexili: Mountain Patrol (可可西里) which was based on the case, helped to raise awareness of the plight of endangered animals on the Tibetan plateau and also helped demonstrate the risks that those charged with protecting these areas faced.
Before he was killed, Sunandajie served as the deputy party secretary of Duo county, in the autonomous prefecture of Yushu which is located in the southwest of Qinghai province. From 1992, Sunandajie began to visited the He Hoh Xil area (可可西里) to conduct research and to protect the endangered Tibetan antelopes.
On Jan. 18, 1994, Suonandajie along with four of his team members arrested 20 poachers in the area. However on the return journey, they were attacked. When his body was found, he was frozen in the postion of re-loading his gun.
Breaking the Case
Local authorities explained that they had never given up trying to solve Sunandajie's murder. The deputy director of Yushu police station explained how he had driven to Hualong county (化隆县) ten times to talk to the families of the suspects in order to persuade them to turn themselves in.
According to local police, six suspects turned themselves in at the Hualong police station on Nov. 20, 23, 29 and Dec. 1. Three other suspects are still at large.