By Xie Liangbing (谢良兵)
News, page 3
Issue No. 551, Jan 5, 2012
Original Article:[Chinese]
[The version of this story published in Chinese has been partly rewritten in translation.]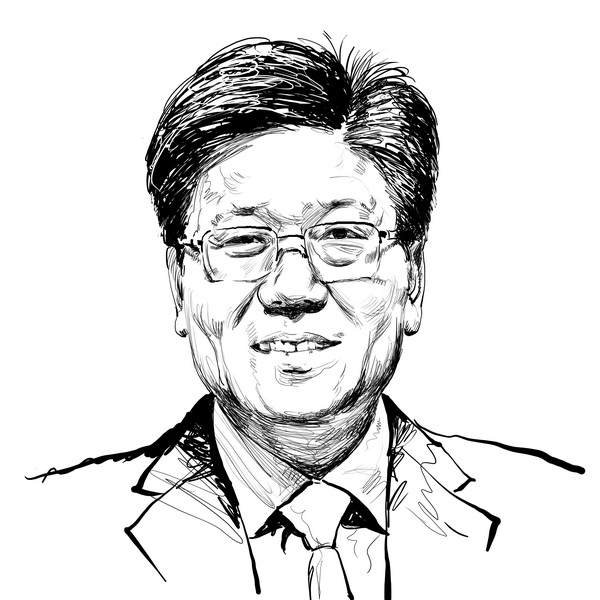 From transport minister to Hunan party secretary then boss for the restive region of Xinjiang, Zhang Chunxian's (张春贤) every promotion is tracked by journalists, but he's best known online as the highest-ranking official in China to keep a microblog.

Hong Kong's media christened him "the most open secretary" and he's known to internet users as the "online secretary," but the 300,000 people who follow his account on Tencent Weibo haven't heard from him since March 18. It was then that he announced a break from tweeting, shortly after the conclusion of China's most closely-watched political event, the two sessions, where he garnered headlines by tweeting from within the National People's Congress.

During the congress, he also sent a message of congratulation to Alim Halik, a Xinjiang-born lamb kebab seller who was getting married. Halik had previously impressed Zhang by donating 100,000 yuan - most of his profits for the last eight years – to support poor students and, with Zhang's endorsement, had been voted Person of the 2010 in an internet poll organized by state news agency Xinhua.

In April 2010, when Zhang arrived in Xinjiang, the region had been cut off from the internet for ten months in the aftermath of rioting by Uighurs, the ethnic group to which Alim Halik belongs.

Zhang had restored the region's internet access by May 14. "We must face the challenge of internet," is one of his favorite sayings, and while in charge of Hunan, a province in central China, he promoted the medium as a "channel to listen to public opinions, to pool people's wisdom and solve their problems".

He has been canvassing opinions online since 2006, when he incorporated internet users' suggestions in his report for the 9th Party Congress of Hunan Province. The following year, he registered under his real name on Rednet, a well-known local blogging forum. He later posted an official New Year greeting and has made online statements at the beginning of every year since.

He has also heeded other online suggestions, for example by demolishing a coal chimney at the headquarters of the Hunan Provincial Party Committee in 2008.

Zhang opened his microblog, or weibo, March 2, 2011, where he was identified as "Zhang Chunxian, a member of the 17th CPC Central Committee, the secretary of the Party committee of Xinjiang Uygur Autonomous Region and the first political commissar of the Xinjiang Production and Construction Corps."

He began with a letter, promising to "walk hand-in-hand" with Xinjiang people on weibo. Unlike many other officials with weibo accounts, Zhang maintained his personally, and within a day of signing up, he had received 5,000 messages and comments. He told journalists that he had read them all and stayed up late for four days answering.

His replies addressed questions about education, technology, employment, social security, housing and prices, and he sought to realize changes, referring many of the grievances that he heard to the relevant government departments.

One such comment came from Wang Jinfang (王锦芳), a famer near the border with Kazakhstan, who felt cheated after selling her grain for a price far lower than the one she saw on the invoice from her country's grain bureau. After Zhang's intervention she promptly received a written answer from the bureau.

This translation was edited by Will Bland.