There are now 340,000 Chinese students studying overseas – over half of which are in the U.S. But coming from a completely different education system, many have trouble navigating the application process to foreign schools. A large proportion (up to 90 percent by one estimate) even turn to falsifying application materials in order to get accepted. With the volume of Chinese applicants and the thousands of miles that separate them from recruiters, it's very difficult to weed out who's qualified and who's not.

Canadian Nicki Fung and Beijinger Kelly Yang (among others) recognized a business opportunity from this situation. Together they co-founded Vericant, a Beijing-based third party interview service that screens Chinese candidates for overseas admissions officers. In today's podcast, Nicki and Kelly talk about some of the issues Chinese applying to study overseas face and how foreign recruiters are responding to their growing numbers.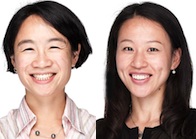 Click here to subscribe to the EO podcast on iTunes.

Click here to listen to past episodes.