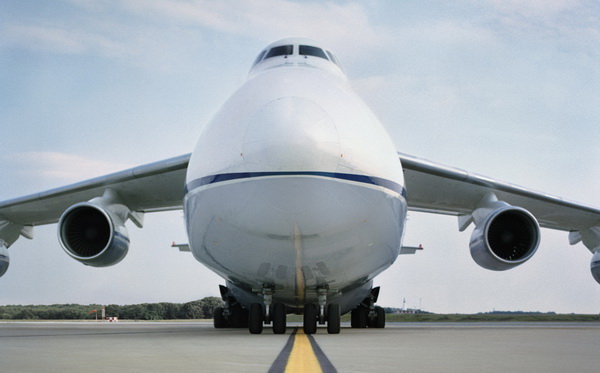 By Xie Liangbing (谢良兵) and Tian Yuan (田园)
Issue 620, May 20, 2013
Nation, page 9
Translated by Zhu Na
Original article: [Chinese]

Hengyan Nanyue Airport will soon become the sixth civilian airport in Hunan Province. Chen Guaoqiang (陈国强), a director at Hunan Airport Management Group Co., Ltd. reported that by the end of the 12th Five-Year Plan in 2015, Hunan will build seven new airports with a total investment of 30 billion yuan.

"Hunan will become the province with the most airports in the south-central region," Chen said.

Throughout China, there's great enthusiasm for regional airport expansion, renovation and new construction. Recently, Fuyuan Airport (抚远机场) in Henglongjiang and Yichun Airport (宜春机场) in Jiangxi have opened for flights. During the 12th Five-Year Plan period (2011-2015), 56 new airports are scheduled to be built, 16 relocated and 91 expanded in China.

Data from the Civil Aviation Administration of China (CAAC) shows that during this period, China's civil aviation infrastructure construction costs will reach 425 billion yuan. But some worry much of this investment will go to waste.

Lonely Airport

Yongzhou (永州) is located 150 kilometers southwest of Hengyang, the second largest city in Hunan Province. In 2001, the city built Lingling (零陵) Airport - the only civilian airport in southeast Hunan.

On May 8, the airport was very quiet. With no flights during the day, the facility seemed accustomed to this level of inactivity. At about 6pm, people started trickling into the airport, but this lasted less than three hours before it emptied out again.

The airport currently has flights to Beijing on Mondays, Wednesdays, Fridays and Sundays, and services to Kunming on Tuesdays, Thursdays and Saturdays. According to the latest data released by CAAC in March, Lingling Airport handled 12,056 passengers in 2012, making it the 174th busiest among the 183 airports across China.

Flights to Guangzhou, Shenzhen and Haikou all left from the airport in the past, but they have all ceased due to low passenger numbers. Each year, the airport needs about 10 million yuan in subsidies from the government. But in spite of this, it has plans to expand.

Hengyang Speed

There are concerns that passenger numbers at the new Hengyang Nanyue Airport (衡阳南岳机场) will be similar to those of Lingling Airport.

"There will certainly be three to five years of losses," a source from the industry and transportation division of Hengyang Municipal Development and Reform Commission told the EO.

Wang Boxi (王柏喜) from Hengyang Nanyue Airport Investment Co. Ltd. also said that government subsidies would be required over the first few years.

However, General Manager Zou Xueming (邹学铭) of Hengyang Nanyue Airport Investment Co. Ltd. thinks that the Hengyang Airport won't be like Lingling Airport. "[Lingling Airport] is a joint civilian and military airport," he said. "Flights applications are very difficult, but Hengyang Airport will only be a civilian airport."

The rapid pace at which the project went from conception to construction has been dubbed the "Hengyang speed." Location scouting began in 2008. Approval came from the CAAC in 2009 and from the State Council and Central Military Commission in 2010. In 2012, its feasibility report was approved by the National Development and Reform Commission (NDRC) and the project was cleared for construction.

Zou Xueming said that construction of the airport is necessary because of the demand brought by Hengyang's rapid economic development and the presence of top international enterprises like Omron and Foxconn. The airport will also facilitate the shifting economic development model and help promote tourism.

Zou says he's not worried about the airport getting enough visitors. He said Hengyang has 7.9 million people, and even through there are high-speed railways and highways, the airport can serve the roughly 27 million people from surrounding cities. Furthermore, he says Hengyang received over 24 million tourists in 2011.

Total investment in the Nanyue Airport will be 860 million yuan, 270 million of which will be paid by the central government. How much will be invested by the provincial government and the local Hengyang government is not yet decided. Data shows that that Hengyang had a GDP of 142 billion yuan in 2011, with total fiscal revenue reaching 15.3 billion yuan.

Sparking Economic Growth

Hunan's airports ranked relatively low on a list comparing how many passengers passed through each of China's 183 airports in 2012. Aside from the airport that serves the provincial capital of Changsha, which ranked 12th, the four other airports came in at 52nd, 102nd, 142nd, and 174th respectively.

But by 2015, Hunan plans to build seven new airports. "Hunan has relatively few airports, but the market is huge" said Deng Yuanwu (邓元武), vice director of the Hunan airport expansion project construction headquarters.

Deng Yuanwu emphasized that airport construction goes through strict procedures including assessments of resources, population, economic scale, frequency of flights and other strict quantitative indicators.

Local government officials also stressed that airport construction is in line with national industrial policy.

Hunan's airports average losses of roughly 15 to 16 million yuan each year. "The loss now doesn't mean losses in the future," Deng said. "Many airports have gone through a phase with few visitors that gradually gives way to high traffic."

Deng says that he is more focused on how an airport can help lift the profile of a locality and help drive economic growth. "Foxconn is willing come to Hengyang," said an official from the Hengyang Municipal Development and Reform Commission. "The airport is one reason."

Li Xiaojin (李晓津), a professor at the Economic and Management College of Civil Aviation University of China, told the EO that airports play a large role in driving industry. The average ratio of economic input into airports to economic output is 1:8 nationwide. Beijing's Capital Airport has a ratio of 1:12. Tianjin and Chengdu's are 1:7 and 1:5 respectively, according to Li. This is why, even when airports operate at a loss, local governments are still anxious to build them.

Li Jiaxiang (李家祥), head of CAAC, told the media at the annual meeting of China's parliament in March that in 2012, the total losses sustained by China's airports amounted to over 2 billion yuan. However, he says they stimulated more than two trillion yuan's worth of economic activity.