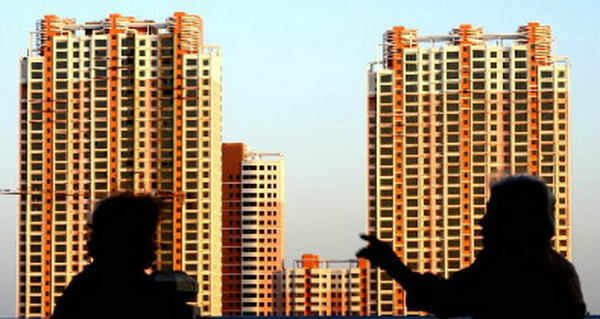 By Chen Zhe (陈哲)
Issue 629, July 22, 2013
Property, page 37
Translated by Shuqi Luo
Original article: [Chinese ]

This is an extended abstract of an article that appeared in this week's edition of The Economic Observer, for more highlights from the EO print edition, click here.

According to an incomplete estimate by the Economic Observer, departments in China's central government have put forward 43 policies to regulate housing prices since 2003. Despite these policies, urban housing prices have increased 16.1 percent during the same time period.

In large cities such as Beijing, residents may have even witnessed a tenfold increase. Many consider the innate conflict between market forces and a planned economy approach to be the fundamental reason the policies have failed to subdue housing price inflation.

Reduced Financing and Land

The primary reasons for the inflating housing prices are the risings costs of capital and land. In order to restrict the expansion of the real estate industry, the central government has tightened real estate development loans (房地产开发贷款). This raises capital costs for real estate companies and subsequently the final housing prices.

Additionally, the increase in land prices has contributed considerably to housing inflation. A report from REICO, a research group created by the China Real Estate Chamber of Commerce and the China Urban Reality Association Fund, indicates a 22.9 percent average annual increase in land prices from 2003 to 2010. There are two reasons for this. The first is that all the land resources used for real estate development must go through the process of open bidding, which usually results in excessively high bids. In addition, central government departments have allocated over 70 percent of the land resources to the development of social housing, leading to a deficiency in land supply for commodity houses.

Imbalance of Supply and Demand

According to the REICO report, there is an annual demand increase of 5 to 7 percent in the rapidly growing housing market, due to an increasing urban population and desire for improved housing conditions. However, the housing supply increases only 4 to 5 percent each year, resulting in unmet demand.

Several policies may play important roles in the imbalance of supply and demand. To begin with, a generally easy monetary policy that has been adopted by central governments results in inflation and encourages people to purchase property as a means of investment. The appreciation of house values considerably exceeds the return of other types of investment, which stimulates further demand for houses. Furthermore, social housing policy fails to accommodate housing demand from the middle to low-income population. The lack of clarity in eligibility requirements excludes many in these groups.

In 2011, China enacted purchase limits on property, which did exert significant downward pressure on demand. However, it also discouraged real estate companies from developing more commodity houses. Statistics show that there was a decrease in the number of new residential projects in 2011 compared with the previous year. In March of 2012, Ren Zhiqiang (任志强), China's biggest real estate developer, predicted that housing prices would grow significantly in 2013 because of the deficiency in supply. Housing prices began to increase in the second half of 2012, even earlier than Ren's forecast.

Price Control through Taxes and Fees

Taxes and fees are also utilized to control housing prices. However, in a seller's market where demand largely surpasses supply, taxes and fees actually contribute to a growth in price because consumers usually end up paying all the taxes and fees.

In addition, the booming demand for houses as investments is not appropriately controlled because there is a lack of property tax in China. The cost of owning houses is negligible compared to the potential gain in asset value. Although Shanghai and Chongqing have begun piloting property taxes, the effect they've had on housing prices is minor because these two cities have been taking small cautious steps.