GANSU
Published: 2008-04-18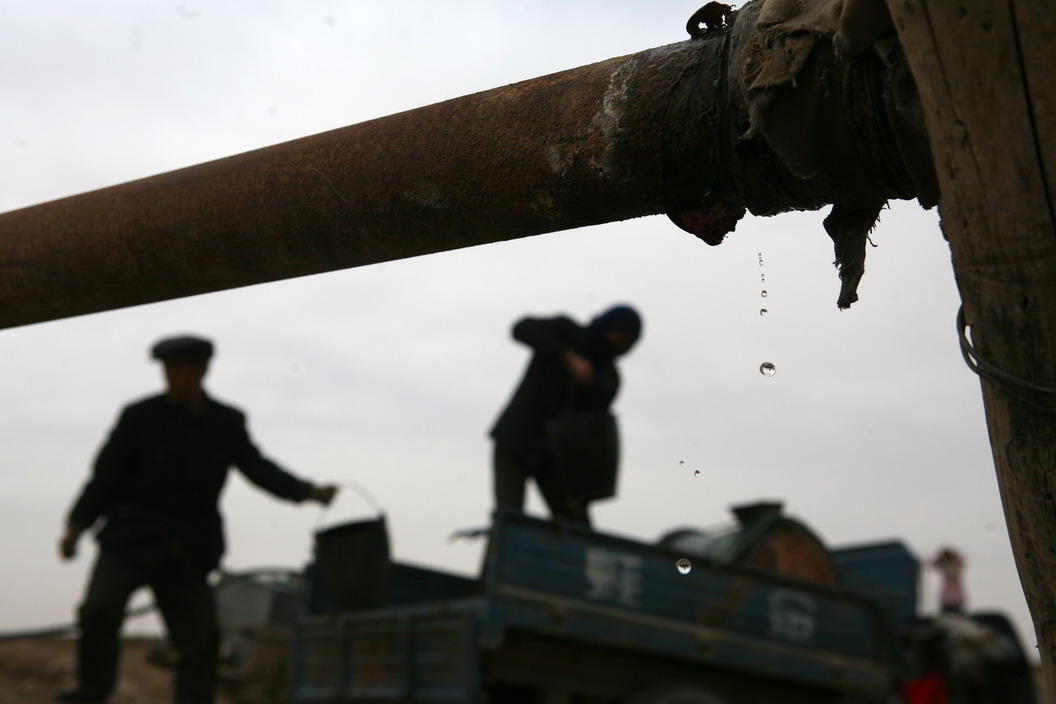 Two locals fetching water.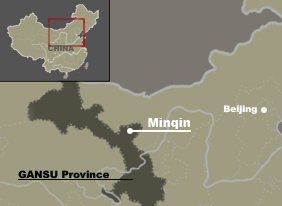 For 60-year-old Wei Guangcai and his wife, 2007 meant a year of leaving their hometown and starting anew. After bidding farewell to all of their neighbors, the elderly couple had become the last witnesses of this soon-to-vanish village on the edge of the desert.

The village, lying in the north of Minqin county of Gansu province, was not the only place being abandoned. Other neighboring communities, such as Huihuang, Zhengxin, Yidi etc, were all fading away as residents moved out.

At one point, a fourth of Minqin was occupied by Qingtu Lake, then the second largest inland lake in China. Since the 1950s, however, there had been less water injecting to the lake as water consumption of its source—Shiyang River—had increased. In the 1970s, Qingtu dried out and was gradually buried in sand by the desert north to it. Today, 94% of Minqin is under sand, making the county one of the four major sources of sand storms in China.

In November 2007, the last residents in northern Minqin left their sand-stricken homes under the instructions by local government.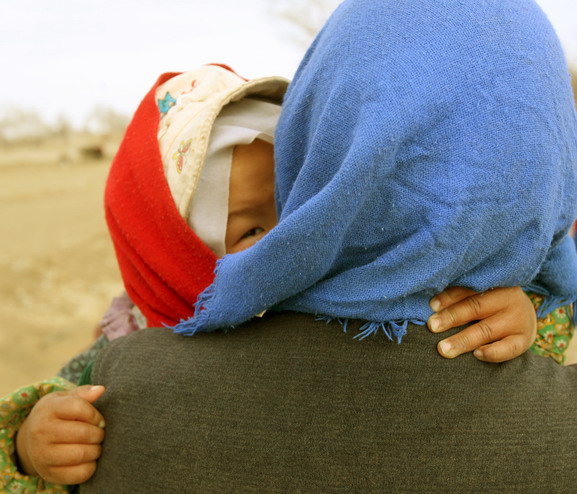 A child takes shelter from the sandy wind in her mother's arms.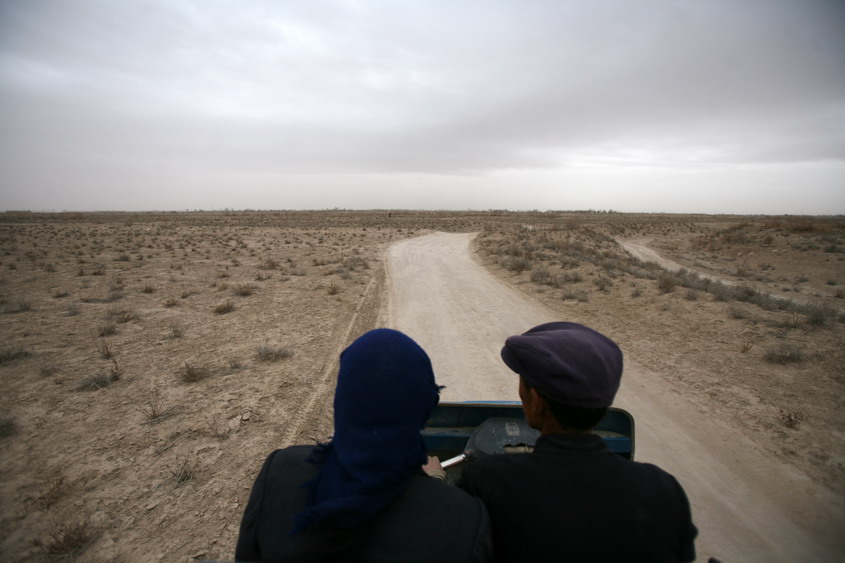 An elderly couple drives to fetch water three kilometers away.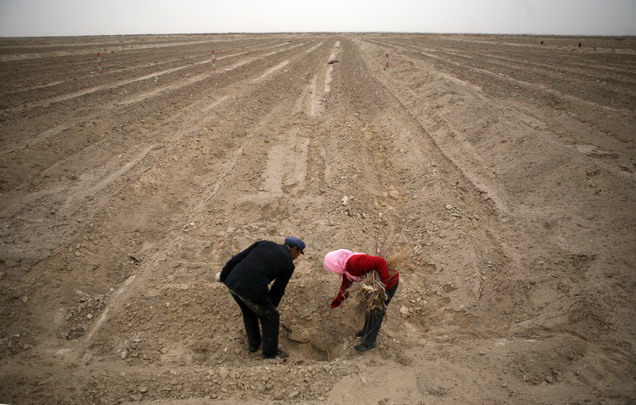 Every spring, Minqin people planted and irrigated trees by hand, hoping to resist the invasion of sand.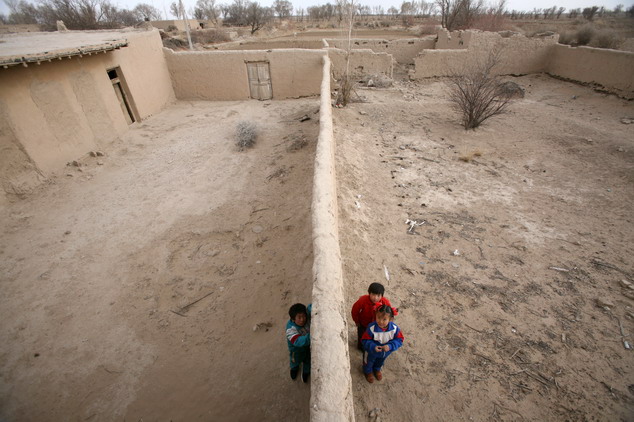 Abandoned homes become the children's playground.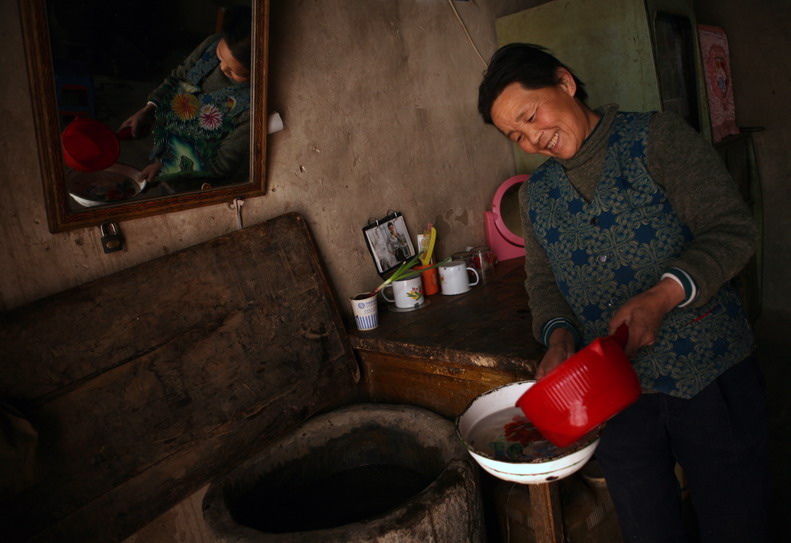 Usually placed in a prominent position of the main room, the water tank is the most treasured possession for homes here.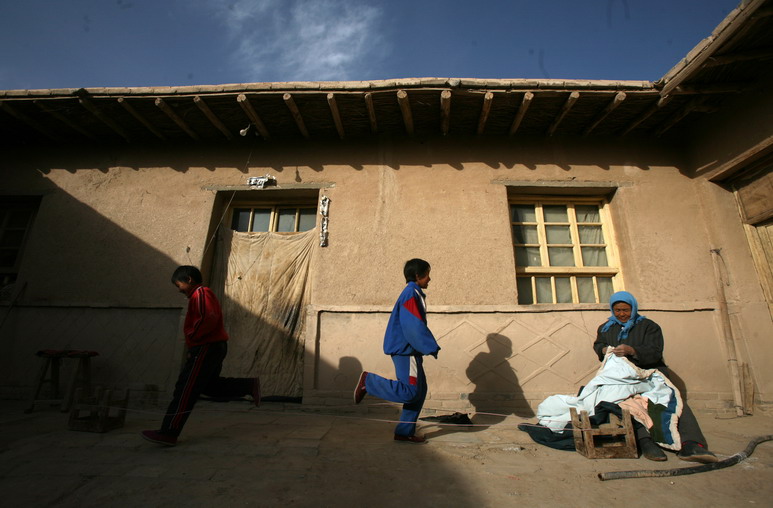 The last days of quiet life in this vanishing village.