SICHUAN
In Pictures: Quake Aftermath in a Sleepy Hollow Town
Published: 2008-09-12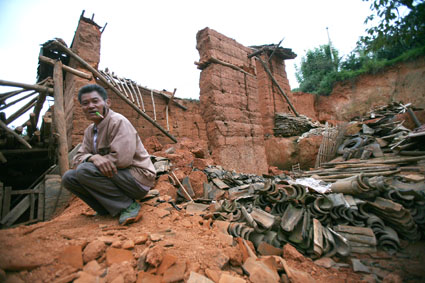 A 6.1-magnitude earthquake hit the Huili county of Sichuan on August 30.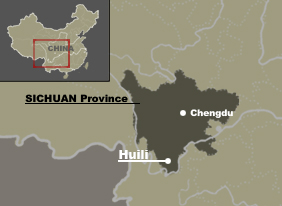 Located in the southern-end of Sichuan province, Lixi is a small town in Huili county near Panzhihua, the epicenter of a 6.1-magnitude earthquake that hit on August 30, some three months after the devastating 8-magnitude quake that hit the same province in Wenchuan.

The sleepy hollow little town of Lixi has perhaps experienced its most hectic days following the quake, as hoards of politicians, uniformed personnel, rescue and medical teams flooded the now tent-filled area.

The only road linking Lixi to the outside world for relief supplies was in a dilapidated state, one could spend up to five hours just to cover some 100 kilometers of journey.

As most buildings were damaged during the quake, rescue and relief workers turned the Lixi Middle School's playground into a base camp, using tents to store relief materials and operate as distribution center, communication office and press center.

Another primary school's playground was turned into a temporary hospital, with some 30 tents erected to house some 200 patients.

The earthquake had delayed the reopening of a new school term, which fell on Sept 1.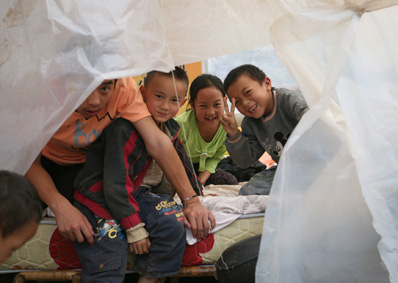 The August 30 earthquake has delayed the opening of a new school term, and children keep each others company in their tent-home while adults are preoccupied with recovery work.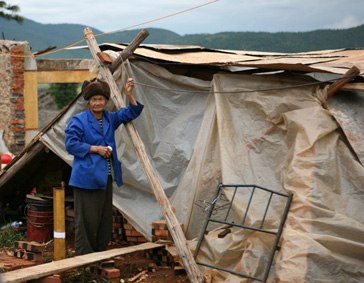 While waiting for sufficient relief materials to be delivered, some locals have erected temporary homes using poles and plastic sheets.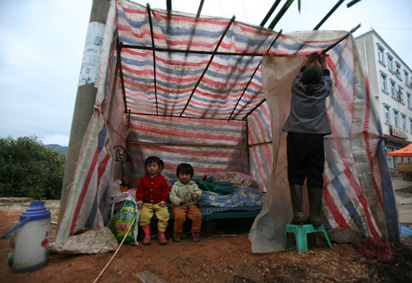 Though his apartment is still standing, a local in Lixi chooses to put up a tent in the open space, fearing the building has been destabalized by the quake.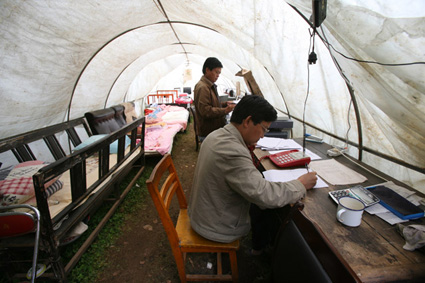 Relief workers operating from a tent-office.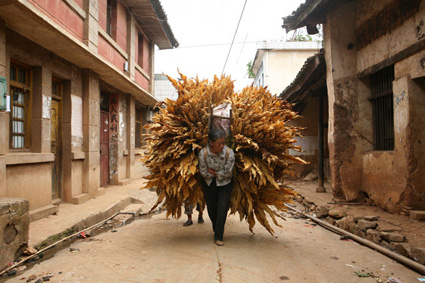 Daily chores and working for a livelihood continues in Lixi despite the quake.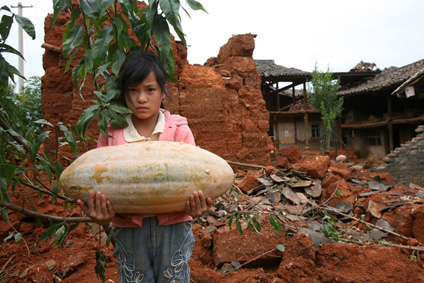 A little girl showing off the harvest from the garden in front of her destroyed home.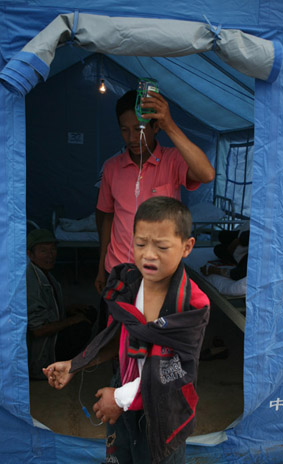 A little boy getting treatment at a tent-hospital for his broken arm resulted from the quake.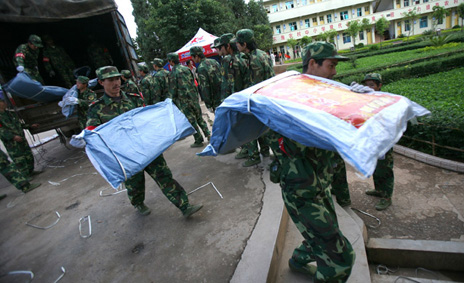 Soldiers helping to deliver relief materials to Lixi.