Corporation, page 25, issue 476, July 5
Translated by Tang Xiangyang
Original article: [Chinese]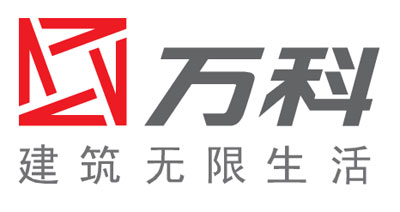 Though Vanke Group, China's largest residential real estate developer, gained a business revenue of around 35.5 billion yuan in the first half of 2010, its Shenzhen subsidiary has reduced the price of its small-sized apartments from around 20,000 yuan per square meter to 9,000 yuan; triggering the spread of the rumor that Vanke is cutting the prices of all its properties.
On June 16, Vanke's Shanghai subsidiary began selling its products at a price of 32,000 yuan per square meter, 5,000 yuan less than their original price.
Ren Zhiqiang, president of Huayuan Group, a property giant located in Beijing, believes he is to thank for Vanke's lowering of prices and took credit for persuading Vanke Chairman, Wang Shi to lower prices. Ren Zhiqiang wrote in his micro-blog: My patience has finally paid off.
Searching for the Ideal Price
Though Vanke's Beijing subsidiary has not reduced the prices of its properties as much as they have been reduced in Shenzhen or Shanghai, the prices of a Jinyu Vanke property located in Beijing's Changping District, have been lowered from 20,000 yuan per square meter to 17,000 yuan, down by around 15 percent.
Before April, Jinyu Vanke sold 493 apartment units. But in May and June, when the central government began taking a tough position on regulating the property market, only 66 units were sold; 353 units remained.
Mao Daqing, deputy president of Vanke Group, has denied that Vanke was reducing property prices. "Beijing Vanke is just selling houses at a price lower than people expected; not cutting prices."
On June 27 at the Western Returned Scholars Association in Beijing, Mao told an EO reporter that many people were misunderstanding Vanke; in fact, Vanke's current strategy is to seek a reasonable price in order to survive in the competitive market.
That is not an easy task, especially with the current conditions. Hu Weimin, deputy general manager of Shouchuang Property, said, they did not know how to read into today's market, either; it is not certain when the property regulations would end. The Chinese economy has faced lots of uncertainty in 2010. Whether the strength of regulations is decreased would depend on the economic indexes which will only be available in the third or fourth quarter.
To reasonably price one of its new property projects, workers of Beijing Vanke have spent more than 100 days questioning clients about prices trying to find out whether potential home buyers are able to accept prices originally set by Vanke, and if they think the housing prices are out of reach, why? Are they trapped by the pressure of paying the down-payment? Are they more likely to buy apartments developed by other property companies? Or do they want to postpone their housing purchase?
All clients will be divided into the levels A, B, C and D. Clients in the A and B levels will be key clients and Vanke will visit them.
Beijing Vanke's vice-president and other management level employees have been put in charge of the price inquiry and all of their clients will be required to provide feedback about their experience with Vanke.
According to the inquiry, Mao Daqing said, Vanke had found out that a large number of speculators had stopped purchasing property and 90 percent of home buyers were now buying homes for themselves and their families, indicating that a market with reasonable housing prices is just around the corner.
Another indicator of an imminent reasonable housing market is that the trading volume of Vanke's luxurious houses in Beijing, Shanghai and Shenzhen which are priced at 30,000 to 40,000 yuan per square meter has been greatly reduced.
For these reasons, Beijing Vanke is changing some luxury homes into small flats.
Tan Huajie, Vanke's secretary to the board of directors, said the housing prices of this year were higher than that of last year, but it is not likely that they will fall to last year's level. Prices of second-hand houses would be reduced earlier than the prices of new flats. The latter decrease gradually.
Vanke has been cautious toward the property market in big cities like Guangzhou and Shenzhen after the shakeup of their property markets in 2008. Since then, Tan Huajie said Vanke has not purchased property in the big cities; it has not even purchased a single plot of land in Shanghai.
But in smaller cities, Vanke has been a strong player. It will construct less housing in big cities but will increase the supply of its real estate holdings in small cities.
Why is Vanke Cutting Property Prices?
But Vanke has not slowed down its speed of purchasing land. From January to May, Vanke has added 35 new projects and the total value of the land it has gained is 18.53 billion yuan, equivalent to 77 percent of the land it acquired in 2009.
Aside from purchasing land, Vanke plans to construct 8.55 million square meters of housing this year, up 52.5 percent on the level of last year during which Vanke constructed 5.609 million square meters of housing.
"Property companies need the capital to undergo large scale expansion; that is where their pressure lies," Ding Yongcai, an expert of property banking serving the CITIC Securities investment bank department, said.
Vanke's financial conditions are thought to be healthy and stable. At the end of the first quarter, it had a cash flow of 17.92 billion yuan. After deducting the money Vanke borrowed which needs to be paid off within a year, its first quarter cash flow is five billion; three billion yuan less than that of the same period of last year.
Ding Yongcai said, it was understandable that Vanke's cash flow was reduced in the first quarter because companies usually spend the most money in their first quarters. Vanke had to pay for the land it purchased this year and the previous year, repay its short-term debt and invest in existing projects.
"Vanke's financial conditions are relatively sound. All property enterprises currently have sound financial conditions. In fact, if their trade volume is reduced by 50 or 70 percent, it has little effect on the enterprises. The key problem is how long the recession will last. According to our estimates, if their trade volume continues to decrease, 10 percent of property enterprises will suffer from a shortage of funds at the end of this year and 30 percent of enterprises will suffer in the second half of 2011," Du Lihong, a Beta Fact consulting center partner, said.
Du has been keeping an eye on Vanke for a long time. In her view, enterprises who are cutting prices now are not necessarily short of money and the current reduction of prices may promote sales. Those price-cutting enterprises will rapidly regain funds which will help them survive this round of regulation, and their competitors will be forced to cut prices in 2011.
What is the Next Step for the Housing Market?
Some enterprises are cutting prices on an even larger scale.
On June 20, the price of homes in Tianyangcheng, a property project located in Hebei Province near Beijing, was reduced from 11,000 yuan per square meter to 7,800 yuan, the largest deduction rate in Beijing since April.
Li Yibing, deputy general manager of Tianyang Property, said to an EO reporter, "We performed a one-time steep drop in our prices, we do not want to waste time bargaining."
He said, the Tianyang Property wanted home buyers to know that a 30 percent discount was the bottom line and there would be no lower price.
Tianyang has got what it wanted. On the first day it announced the 30 percent discount, almost all of its 300 houses were sold out.
It is not easy to know where housing prices will go from here, however, we may get some clues from the financial conditions of property enterprises. Adfaith, one of China's leading consultancy companies, has conducted a survey of 30 mainstream listed property firms which shows, if their trade volume decreases by 30 percent, the companies that would suffer from the most severe shortage of money would be property giants Evergrande and Poly Real Estate, with a funding shortage of over ten billion yuan.
Many real estate companies failed to sell a single property in May and June. Therefore a 30 percent deduction in trade volume is a conservative prediction. "Though developers all knew that there would be new regulation on the property market starting earlier this year, they still chose to expand their business. This has caused their cash outflow to be almost equal to that of the first half of last year, yet their sales volume has greatly decreased in the second quarter of this year," Hao Ju, Adfaith's deputy president, said.
He continued, in 2009, property companies all had positive cash flow. But if they expanded too fast, their sales revenue would not be able to support their expansion. Poly Real Estate serves as a good example of the risks of rapid expansion.

However, the problem of capital shortage may be solved through various means of financing. "Among all the tests on companies' capital shortfalls, the biggest uncertainty lies in their financing methods." Hao Ju said.
He went on to say, as a state-owned enterprise, Poly Real Estate would have less financing pressure than its privately-owned counterparts.
Aside from Poly Real Estate, Evergrande and Hengda Property are the enterprises who will be the most sensitive to this round of regulation.
Maybe cutting prices is a good choice.
This article was edited by Rose Scobie