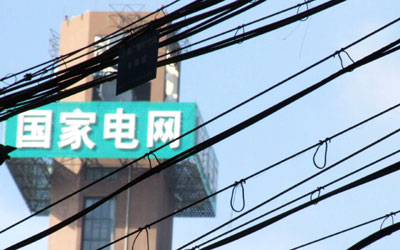 Corporation, Page 29, Issue 484, August 23
Translated by Tang Xiangyang
Original article: [Chinese]
Two years ago, the price of an 800-kilovolt transformer drive-pipe was around 900,000 yuan. It now only costs about 400,000 yuan because Chinese companies, such as China XD Group, have developed substitutes.
When a marketing manager of China XD Group asked a representative of a foreign manufacturer why its company was slashing prices, the representative evaded the question with a joke: "We earned too much before, so now we're doing something for society."
When Chinese manufacturers began independently developing high-end equipment, their foreign counterparts reduced prices in order to maintain their current market share and block domestic industry upgrades. They did not cut prices because of "social responsibilities".
The price war in China's equipment manufacturing field has spread from low-end products to high-end products. The foreign manufacturing monopoly is disappearing but the profit margin of domestic manufacturers is also decreasing. This rivalry will test the competence and patience of both sides.
Foreign Manufacturers are Slashing Prices
The price of foreign high-end equipment is rapidly falling. The transformer drive-pipe is only one example.
The quoted price of a K1-level electric cable manufactured by an American company was around ten million yuan per ton. However, after Chinese companies developed a substitute to be sold at around five million yuan per ton, the American price dropped to 2.8 million yuan per ton, almost immediately.
"We never expected that they would cut the price by over 70 percent," said an anonymous source from the China Machinery Industry Federation.
The power transmission and distribution field has also witnessed similar price-cutting practices. Prices of certain products have decreased by around 30 percent in the past two years.
Previously, the prices of mid to high-end equipment manufactured by GE, Siemens, AREVA and ABB were consistently 30 to 50 percent higher than the prices of their Chinese counterparts. But, after significant cuts, the prices of foreign equipment dropped well below the prices set by domestic manufacturers.
According to a source from the China Electrical Equipment Industry Association, Chinese innovation in mid and high-end equipment has ended the price setting privileges of foreign manufacturers. They now find it difficult to charge unreasonably high prices.
The price changes are shifting the distribution of market shares. Some foreign manufacturers have maintained their market share by reducing prices while those who are unwilling to do so are losing it.
The Henan Pinggao Toshiba High-Voltage Switchgear Co. was co-founded by Henan Pinggao Electric Co. Ltd and Toshiba. When the company refused to cut prices in 2009, it failed. Later, the company changed strategies and reduced prices, but the measures had little effect.
In the first half of 2010, Pinggao Toshiba earned 4.33 billion yuan in revenue and a net profit of 30.01 million yuan, dropping by 48.94 and 79.08 percent, respectively, from the same period last year.
Escalating Price War
An anonymous high-level executive for a domestic manufacturer said that after foreign companies began cutting prices, Chinese companies were forced to follow, even when it meant losing money. Otherwise, they risked losing their market share.
Usually, when their quoted prices are about the same, consumers will choose products from foreign manufacturers even at a slightly higher price because their services and product quality are more reliable.
The most effective way for a Chinese company to win orders is to reduce prices. That means they will face fierce competition even after successful, independent innovation.
The price war has also blurred the price division between Chinese and foreign companies. Before, the quoted prices of all foreign manufacturers were visibly higher than those of domestic manufacturers. Foreign companies largely competed amongst themselves. But now, the price war has affected all manufacturers, both foreign and domestic.
In its mid-year report, the China XD Group reported that their supply of power transmission and distribution equipment exceeded the demand for their products, creating an increasingly intense competition for the market and forcing all the manufacturers, especially Chinese ones, to cut prices.
Faced with the same pressure to reduce prices, foreign companies still have a sizable advantage.
According to an anonymous high-level executive with Pinggao Electrical, the entire electrical equipment industry is under immense pressure because even though some companies can still earn a profit with price cuts, the profit margins of other Chinese companies have been reduced to almost nothing.
An expert from the China Machinery Industry Federation has observed that much of the high-end equipment manufactured by foreign companies were mature products before entering the Chinese market. Consequently, foreign manufacturers invest very little in research and development; thus, their costs are very low. But things are different with Chinese companies. They have to invest large sums of money in research and development to produce substitute products, resulting in higher costs.
"Foreign enterprises have already earned a lot of money in China. Now they are ready to cut prices," the above expert said.
An anonymous high-level executive from an electrical equipment manufacturer points to a "standoff" between foreign manufacturers and their Chinese counterparts. He said that for Chinese companies, the greatest challenge is how long company expansion can last with low profits, and even possibly losses.
Pinggao Electrical admits in its mid-year report that the prices of mainstream products in its sector are falling and will continue to decrease in the second half of this year. It is almost impossible for the company to improve its performance by raising prices.

Pinggao Electrical also reported 682 million yuan worth of revenue and a net profit of 900,000 yuan in the first half of the year, down 33 and 99 percent, respectively, from last year.
High-level officials with the China Machinery Industry Federation have expressed concerns about the price war with foreign companies. An insider said that by reducing prices, foreign companies intend to steal the market shares of domestic companies as well as block the independent innovation of Chinese manufacturers.
But foreign companies deny the above allegations.
An anonymous high-level executive from a foreign company says that the main reason for the price reductions is not the need to undercut Chinese substitutes, but to expand in the Chinese market, which would reduce their costs and increase their competitive edge.
In fact, market changes, both at home and abroad, are all pressuring foreign companies to reduce prices. Since 2008 when the financial crisis broke out, foreign demand has been decreasing, forcing foreign manufacturers to shift their main assets to China where infrastructure is still being constructed. However, growth in China's electricity market has slowed since 2009 and foreign companies have continued to cut prices in order to maintain their market share.
Statistics show that China planned to invest 260 billion yuan in constructing power grids in 2010, an amount that is 26 percent less than it invested in 2009. The foreign executive above also said that when their domestic competitors made bids, foreign companies sensed that Chinese clients were forcing down prices. Even though there are no clear restrictions on participant companies based on company origin, foreign manufacturers often felt an "unspoken obstruction" to being selected.
"For example, in the ultra high vacuum (UHV) field, China has left space for domestic companies while for foreign companies, the market is closed."
It is implicitly understood that the National Development and Reform Commission allots the production and development of UHV equipment to domestic companies alone. Foreign manufacturers are only allowed to provide selected key technology.
Foreign companies discovered that even after they reduced product prices, they still experienced losses in their market share. Sources say that in China's power transmission and distribution market, the market shares of ABB, Siemens and GE are decreasing every year. They have not experienced any growth in the first half of this year; these statistics have yet to be confirmed by the companies themselves.
This article was edited by Ruoji Tang and Rose Scobie