By Peng Liang (彭亮), a commentator from EO
Nation, Page 15
Translated by Zhu Na
Original article: [Chinese]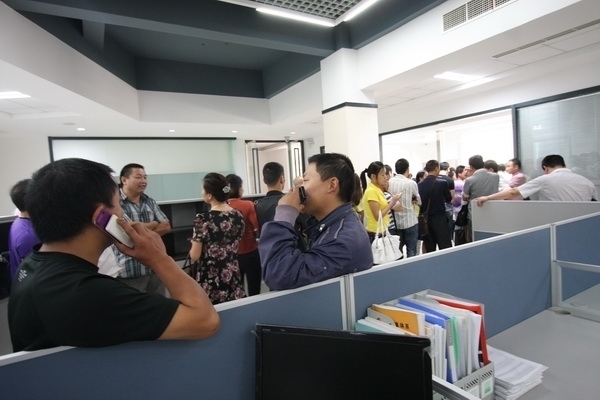 Everyone is talking about Wenzhou bosses on the run, but most are ignoring an obvious fact – why would someone run away from a corporate debt?
Sure, it might make sense for someone to disappear if he couldn't repay a personal debt, but if a business can't meet its obligations, then the business, not its owner, faces bankruptcy.
The owners of indebted Wenzhou business, it seems, have no choice. It's as though they operate in a land with its own laws.
In the thirty years since 19-year-old Zhang Huamei (章华妹) became the first licensed "privately-owned business" at Wenzhou Gulou Industry and Commerce Office, China's private businesses have assumed a huge role in the economy, with growth in Wenzhou described as "miraculous".

The city exemplifies Chinese entrepreneurship of the last three decades - farmers and workers who left the fields and started businesses through hard work, but after thirty years, it still as though they're operating in China's "wild east".
Here, the legal distinction between a business and its controlling shareholder is ignored; the firm's creditors deal with the owner, not his firm.
Elsewhere it's different. If Berkshire Hathaway was to go bankrupt, Warren Buffet wouldn't have to go into hiding; if Apple had gone bust, Steve Jobs wouldn't have had to sell off his cars and houses. But when a private business in Wenzhou faces bankruptcy, the founder's only option is disappearance.
Privately-owned companies have come to rely on unregulated private lenders, whose only means of redeeming unpaid loans is violence. One Zhejiang company reportedly had debts of more than 50 million yuan, 20 million of which were owed to private lenders, one of which held the owner's daughter until her father handed himself in.
The plight of bosses represents the plight of private business in China; "the boss culture" has been the secret of success, as well as the explanation for the exceptionally short life expectancy for most privately-owned enterprises. These companies have serious weaknesses in their management, which lacks a corporate structure.
Those bosses who ran away might feel they didn't realize their ambitions. If so, they must feel a secretly envy for Huang Guangyu (黄光裕), China's richest man before being imprisoned for corruption, whose Guomei (国美) electronics retail chain wasn't taken down at the same time as its founder.