Highlight's from this week's issue of The Economic Observer:
Nov 21, 2011
Translated by Zhu Na and Song Chunling

CSRC Loosens Reins on China's Securities Industry
News, Cover
~ After eight years operating under strict controls imposed by regulators, China's securities industry is preparing for a period of looser regulation.
~ The China Securities Regulatory Commission (CSRC) released two documents in October which encourages securities companies to be bolder with their innovation and the securities watchdog has also lowered the standards related to IPO applications.
~ This clearly means that CSRC is trying to encourage the development of independent securities companies, one regulator told the EO.
~ According to officials from CSRC, over recent years, the comprehensive administration of securities companies have helped to establish a generally sound system, which balanced the interests of customers and the interests of industry and enterprises. They argue that it's therefore appropriate for supervision to be loosened to encourage securities companies to be more innovative.
Original article: [Chinese]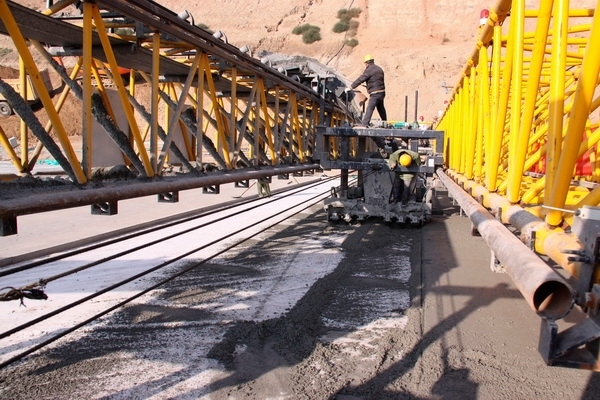 NDRC, Technology and Education Ministries to Lose Budget Privileges
News, page 3
~ The Ministry of Finance's 2012 notice includes, for the first time, a new regulation on the so-called "side budget" (口袋预算), the funds allocated by the Ministry of Finance to the National Development and Reform Commission (NDRC), the Ministry of Education and the Ministry of Science and Technology.
~ The new regulation calls for three departments to "strictly control" the funds allocated and "report the implementation of the budget at the required time."
~ The NDRC will receive 382.6 billion yuan this year from the Ministry of Finance. While the ministry has hitherto allocated a large sum every year for construction and scientific research, it remains unknown how each of the three recipient ministries actually spend the money. The three ministries have therefore been free to spend the cash however they see fit, but the new regulation requires them to describe the expenditure in advance.
~ "Normally only the Ministry of Finance has the right to allocate the budget. The 'side budget' sidesteps the government's own budget," according to Ma Caishen (马蔡琛), an economics professor in Nankai University. Side budgets (or pocket budgets as they are referred to in Chinese) are often used when projects are approved individually. As there is no supervision from the National People's Congress, many of these projects are postponed to the end of the year. Also, in order to meet the terms of the budget, the Ministry of Finance sometimes allocates funds to provincial financial departments, and the expenditure is categorized accordingly.
Original article: [Chinese]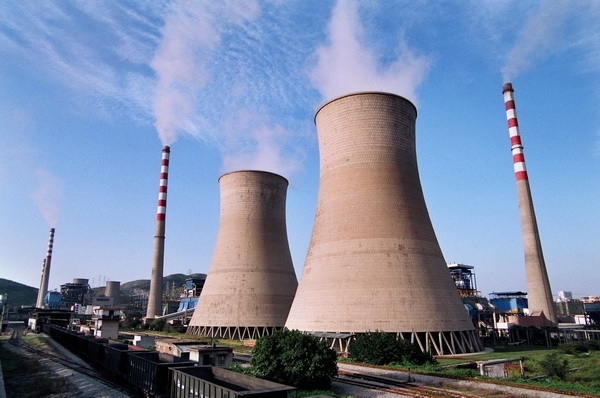 Strict New Standards for Coal-fired Power Plants
News, page 4
~ As higher coal prices push coal-fired power plants into debt, new legislation from the Ministry of Environment Protection (MEP) has made conditions even tougher.
~ The newly-released standards require power stations to complete desulphurization, denitration and dedusting within two years. The companies say that it's the strictest such standard anywhere in the world.
~ However, fossil-fuel power stations can scarcely afford the new equipment, having only just completed the most recent round of equipment upgrading that began in 2003.
~ "Investment for environment protection is normally financed from borrowing, but with the high coal price, many stations are already seriously in debt," says Sun Weimin (孙卫民), head of the technological environment protection department of China Huadian Corporation (华电集团).
~ "How can we carry on with the loss and the new standard when there is no policy compensation," said the manager of one electricity station.
~ Huadian's Sun argues that cars and the metals industry are the main emitters of oxynitrides and says the policy should be more focused on these areas. He claims that some of China's new standards are stricter than anywhere else in the world and would require specially-made equipment.
Original article: [Chinese]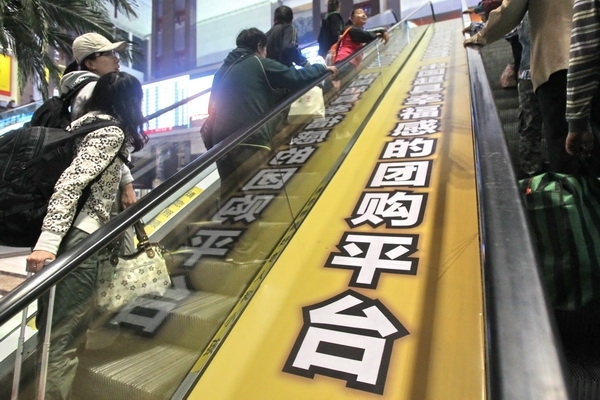 Chinese Group Purchase Websites are in Trouble
Corporation, page 27
~ Chinese group purchase companies are burning money as they bid for business.
~ On Nov. 16, the Huai'an (淮安) office of group purchase website 24 Quan.com (24券) was deserted, everyone had fled leaving behind more than 100,000 yuan in outstanding debt. Although a spokesman from 24 Quan's main office said the company Huai'an office was closed as part of a cost cutting drive, the sudden closure damaged the hard-earned credibility of the group purchase sector.
~ When one vendor wants to offer a group deal, they will now get applications from ten group buying sites that are willing to partner up.
~ The vendors can demand almost anything from the partners - exclusive sales, free advertisements etc. – and this has weighed heavily on the profitability of these sites.
~ For example, group buying websites will offer discounted movie tickets at nine yuan, all of which they will pass on to the cinema. That leaves nothing to pay for advertising, which in the case of bigger players like Lashou.com (拉手网), is estimated at around 30 million yuan a month.
~ There are now so many disreputable group purchase companies in operation that consumers and companies have little trust in them.
~ The attitudes of investors are also changing. Many Chinese group purchase companies such as Lashou, Meituan (美团), Ftuan (F团) have received investments of 50 million yuan or more. According to the online statistics, China's group purchase industry has raised funds of more than $1 billion in the past year. However Lashou has failed to go public and Meituan is burdened with heavy losses and debts.
Original article: [Chinese]

Foreign Banks Offering Competitive Rates on FX Deposits in Bid to Meet Deadline
Market, page 20
~ With two months before their end-of-year deadline, foreign banks are struggling to attract deposits in order to meet the required 75 percent loan-to-deposit threshold.
~ In a bid to draw in more cash, some of the banks have recently raised rates on foreign currency deposits.
~ HSBC is offering preferential interest rates on deposits in Australian dollars, U.S. dollars, Hong Kong dollars, euros and Canadian dollars that are three to four times higher than its ordinary deposit rates. Its one-year fixed-term rate on Australia dollar deposits is 7.4 percent, which is 4.7 times higher than its ordinary rates.
~ "As far as I know, except a handful of smaller banks, most foreign banks have already met the requirement of 75 percent," a bank executive from a foreign bank told the EO recently.
~ Another bank executive from one of the foreign banks said that "there are possibly four or five banks which are not able to meet the requirement by end of the year."
~ The banks that have struggled most to meet the requirement are those whose loan-to-deposit ratios exceeded 200 percent last year, and they include several Japanese banks. According to a foreign bank executive, these banks were aggressive lenders in China before they started taking deposits in the country.
~ "The overall influence of goreign banks in China is still small. It's important for them to develop more competitive products to attract deposits," an analyst from Standard Chartered Bank told the EO.
Original article: [Chinese]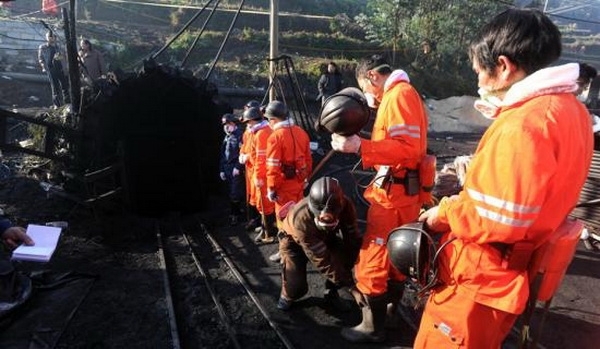 Yunnan's Deadly Coal Mines
Nation, page 11
~ A coal mine accident caused by a gas leak occurred at Sizhuang village (私庄村), Xiongbi Town (雄壁镇), Shizong county (师宗县) in South west China's Yunnan province on the early morning of Nov. 10.
~ As of Nov 18, 34 people had been confirmed dead and another 9 people were trapped. Provincial authorities said this was the most serious accident in Yunnan province for the past 15 years.
~ Shizong county is one of the first group of key mining counties in the country, and most of the 620 million tons of coal reserves are located beneath the ground in Xiongbi Town.
~ Over the past 53 years, at least 146 people have died in mining-related accidents in the county.
~ All the 15 coal mines that operate in Shizong county have high gas levels. The absolute amount of the gas emitted in these mines are between two to ten times more than those found in low-gas coal mines.
~ One coal miner who had worked in a Sizhuang coal mine for six years, was unaware that the coal mine had in fact been ordered to stop production by the provincial administration for coal mine safety, a fact he discovered only after this latest accident occured.
~ Coal miners also revealed that the training given to new employees is inadequate, they're normally only asked to take a theoretical course and when they sat the exam, the answers were provided on the blackboard for employees to copy. After they've passed this kind of "exam," they're qualified to enter the mines and start working.
~ Most of the miners working in Sizhuang coal mines are illegal workers with up to two thirds of them not having the requiored work license.
Original article:
[
Chinese
]