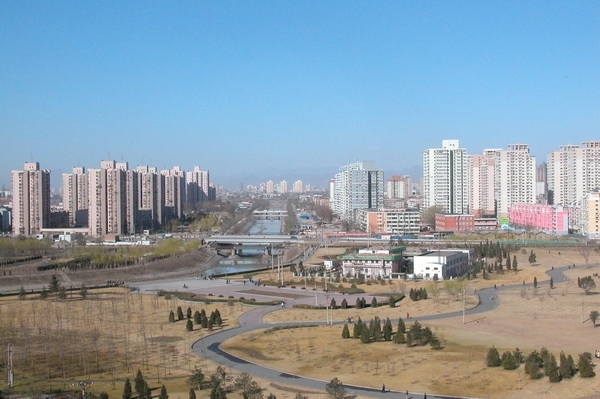 The Economic Observer ran a series of five articles this autumn that examined how China's tax and fiscal system operates, focusing on how central and local authorities share government revenue. To read the other articles in the special feature, click here.

By Xi Si (席斯)
News, page 3
Issue No. 543, Nov 7, 2011
Translated by Zhu Na
Original Article: [Chinese]

Until now, local governments have been fairly free in choosing how to spend the revenue that they earn from selling long-term land leases, which are known as land transfer fees and have been their principal source of funds, but new regulations from Beijing specify uses for almost half of these fees.

The Ministry of Finance (MOF) and the Ministry of Land and Resources (MLR) have been considering new laws to tackle local governments' reliance on land transfer fees, and the EO has learned that local governments will now be required to spend 10 percent of land revenue on the construction of subsidized housing, 10 percent on education and 10 percent on water projects. When added to a 2004 regulation setting aside 15 percent of land transfer fees for agricultural land development, the central government has now specified the use of 45 percent of the proceeds from local government land sales.

According to MOF data, the sale of long-term land leases raised a total of three trillion yuan in 2010, local governments have to pay somewhere between 40 percent and 60 percent of that in compensation to relocated residents and farmers as well as payments for social security and to support struggling or bankrupt state-owned enterprises. This leaves them with somewhere between 1.2 trillion and 1.7 trillion yuan.

Land ministry official Huang Xiaohu (黄小虎) says the new measures should be interpreted as a sign that Beijing is determined to make local governments spend a greater share of the land transfer fees in ways that help to improve the livelihood of citizens.

In 2007, the MOF required local governments to spend 10 percent of their net land transfer fees on constructing subsidized-rental housing, but none of the provinces spent the minimum amount required.

"People are always saying that local governments won't be able to build subsidized-rental housing unless the central government allocates funds. In fact, local governments only need to take 1 percent out of their land transfer revenue, and it will be more than enough," one finance ministry official told the EO.

The National Audit Office data reveals that 22 cities - including Beijing, Shanghai, Chongqing and Chengdu - all failed to meet the requirements for spending on subsidized-rental housing between 2007 and 2009.

In many cities, fiscal revenue has been under pressure since the first half of 2011, as revenue from land sales began to decline. The four big cities of Beijing, Shanghai, Guangzhou and Shenzhen, for example, earned a combined total of 207 billion yuan between January and September, 8 percent less than a year earlier.

By the end of 2010, most of provinces and cities had used up the land planning quotas contained in the 11th Five-Year plan. A foreign trade official from Ningbo in the eastern province of Zhejiang said that the biggest bottleneck for development is the lack of land available for the city's eager property developers. In the central and western regions of the country, however, local governments struggled to find buyers for their land and in Inner Mongolia it is even offered free land in an attempt to attract investors.

"If one day 80 percent of land revenue was assigned by the central government, local governments would probably lose interest in land revenue," said one official from Hangzhou's taxation office.

Yang Zhiyong (杨志勇), from the Chinese Academy of Social Sciences (CASS), said that Beijing needs to establish a stable and effective source of tax revenue for local governments if it wants to overcome their reliance on land revenue.