By Wan Xiaoxiao (万晓晓)
Corporation, page 31
Issue No. 549, Dec 19, 2011
Translated by Zhu Na
Original Article: [Chinese]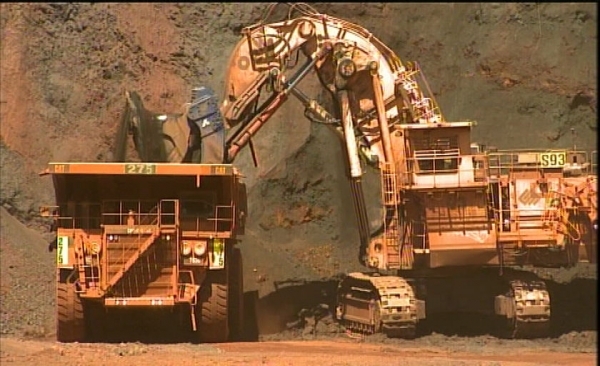 Mining giants BHP Billiton and Rio Tinto, who saw their share prices soar over the last ten years as Chinese demand inflated commodity prices, have reiterated their wish to buy more equipment and supplies from the country.

BHP's head of procurement, Dirk Van De Putte said the company "plans to spend $6 billion in China to purchase infrastructure facilities and consumables in the next five years."

Anglo-Australian BHP will hope that its pledge to spend more in China can bolster its reputation in a country where, along with peers Rio Tinto and Vale, it has been vilified for abusing its dominant position in the iron ore market.

BHP spent less than $100 million on supplies from China in 2007, but that figure had risen to $800 million by 2011.

On the sales side, BHP believes urbanization will continue to drive China growth and Rio expects the country's total iron ore imports in 2020 to be double their 2008 volumes.

Van De Putte says BHP is moving to buying equipment and supplies directly, rather than through international suppliers. BHP has six major projects that are expanding and Van De Putte told the EO that Chinese tenderers are leaders on delivery times, innovation and product quality.

BHP's rival Rio Tinto met with Chinese equipment suppliers on Dec 5 and plans to raise its procurement spend in the country to $1.5 billion in 2012 from $1 billion in 2011. In China last year, the company spent $300 million on raw materials, $200 million on chemical products and $500 million on equipment and machinery.

The beneficiaries of the mining giants' spending are the likes of China CNR Corporation and China International Marine Containers Group, whose Xinhui CIMC (新会中集) unit supplies BHP Billiton with prefabricated housing.

Xinhui CIMC chairman, Zhang Baoqing (张宝清), says the five-year contract with BHP is worth $300 million and that the mining giant's staff in Australia were impressed with his company's efficiency, after they took delivery of 200 housing units within two months of the order.

Providing after-sale support is a bigger problem for Chinese suppliers and electrical products supplier service is also Chint Electric (正泰电气) says it has to hire staff locally in different countries to handle any technical problems after sale.

However, against the tone of optimism, conditions in the Chinese steel sector are getting tougher. Demand in shrinking and bank loans are drying up, leaving steel traders with big losses and prompting Brazil's Vale to lower prices.

This translation was edited by Will Bland.