By Liu Weixun (刘伟勋)
Corporation, page 30
Issue No. 556
Feb 13, 2012
Translated by Ma Zheng
Original article: [Chinese]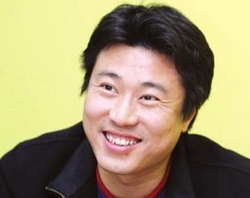 7 Days Inn has opened 1,003 of its budget hotels since its launch in March 2005, making the Shezhen-based firm China's second biggest hotelier after Home Inn.
Alex Zheng (郑南雁), the founder and chief executive of the NYSE-listed 7 Days Inn, spoke to the EO about his plans to add 360 hotels in 2012. He argues that the economic slowdown is an opportunity to cut operating costs after years of wage increases across the industry and also expects to raise room rates this year.

Economic Observer: Will 7 Days Inn keep growing at the same rate in 2012?

Alex Zheng:Home Inn, 7 Days Inn and many other budget hotels experienced a record year in terms of expansion last year. This year we want to pursue stable growth and we expect the number of new self-managed hotels to be between 20 to 30 more than were opened in 2011.

EO: Does your plan take into consideration the macroeconomic risks in 2012?

Zheng: The bad economic environment in 2012 will be negative for budget hotels, but the decrease in demand won't be sharp. We have many loyal customers.
There may be some opportunities because of the slowdown […] the cost of expansion now is relatively low. [If we expand now,] the company will earn more profits in six to eight months when the hotels are stable.

EO: What's the biggest challenge for 7 Days Inn and the whole budget hotel industry in 2012?

Zheng: The common challenge for budget hotels in 2012 is the increase in operating costs. Although CPI [the consumer price index] has softened recently, inflation has been affecting the company for a while. The salaries of our employees are increasing and there is a high staff turnover in this industry. The number of people in the headquarters of 7 Days Inn has been falling over the last three years.
We'll have to make more changes to room rates, but our goal won't be to increase revenue by lifting rates.

EO: Last autumn, 7 Days Inn saw its occupancy rate falling - how do you intend to increase occupancy rates and revenue while continuing to expand?

Zheng: The pressure to expand is bigger than the pressure to increase revenues. The problem we are facing now is how to manage new hotels. The occupancy rate has declined because of the addition of new hotels. It takes longer for new hotels to make profits than for old ones. The revenues of the old hotel are stable. We are mostly concerned about the various metrics for mature hotels.

In terms of marketing, we won't make major moves in 2012. We'll focus on upgrades, such as renovating old hotels and improving service quality.

EO: Home Inn, Hanting Inn and other budget hotels have chosen to expand in the market by taking on different brand names. Does 7 Days Inn have similar ideas?

Zheng: Currently, we intend to use a single brand name for our budget hotels. We are also studying hotels at different levels on the market. We are trying to find a suitable place to get into the middle- and high-end market starting with five-star hotels. The strategy is different from Home Inn, which operates both budget hotels to high-end hotels. If we are to make forays into a new area of the market, we'll definitely need an independent team and a new brand. But these ideas are still under discussion for now.