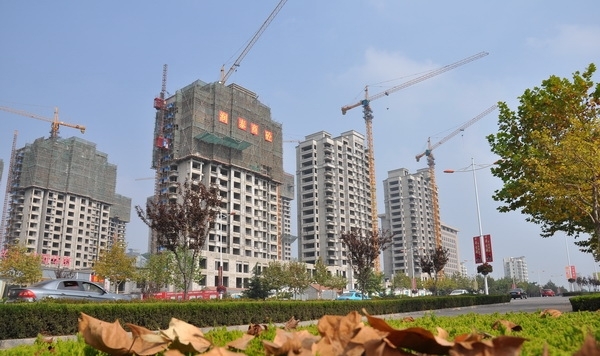 By Hu Rong Ping (胡蓉萍), Zhu Xiyan (朱熹妍) and Chen Zhe (陈哲)
News, page 1
Issue No. 559, Mar 5, 2012
Translated by Song Chunling
Original article: [Chinese]

The pressure on China's real estate trusts appears to have presented China's four large Assets Management Companies (AMC) with something of an opportunity.

The EO has learned that China Cinda Asset Management Co, China Huarong Asset Management Corp, China Orient Asset Management Corporation and China Great Wall Asset Management Corporation, the four AMCs set up in 1999 to deal with the large amount of non-performing loans in China's banking system, are returning to their roots and are once again dealing with non-performing assets.

According to data from CICC and Yongyi Trust, a domestic research institute that monitors the Chinese trust industy, over the course of the second and third quarters of 2012, hundreds of billions of yuan in short term loans made by real estate trusts to real estate developers are set to reach maturity.

Many real estate developers turned to real estate trusts as an alternative funding source after access to bank loans was restricted by regulators in 2011, as part of the central government's efforts to rein in soaring housing prices.

As trust companies are intermediaries, they will also be required to cash out the investors who backed the various property projects.

As the deadline looms, cash-strapped developers may have little choice but to sell off the assets (often land or half-completed developments) they used as collateral against the loan in order to pay back the debt.

According to what the EO has learned, the four AMCs have been able to purchase some of these trust products - which can be thought of as loans to property developers, but are in fact a little bit more complicated than that - at discounts of around 60 percent of their original estimated value.

An industry source informed the EO that the four AMCs have already purchased around 20 to 30 billion yuan worth of financial products being offered by property trust companies.

Given that estimates of the total value of property trust products that will reach maturity this year range from 175 billion yuan to 223 billion yuan, these purchases only represent a small proportion of the total.

Are AMCs Allowed to Purchase Property Trust Products?

At the end of September 2011, the China Banking Regulatory Commission (CBRC) ruled that AMCs could no longer directly invest in the financial products being offered by trust companies nor for that matter in any other wealth management products.

From January this year, the banking regulator once again issued a document forbidding the AMCs from issuing guarantees to the trust companies by promising to purchase any non-performing assets, without the prior approval of the regulator.

An employee from one AMC explained to the EO that "the recent purchases are legal as we are simply buying non-performing financial assets. What we are doing is legal and in keeping with the regulations."

He also added that "what the regulator has called a halt to, we haven't been doing [...]. I think the regulator is simply worried about risks to the real estate and trusts industries."

The head of another AMC explained to the EO how the asset management companies are "willing to accept not just non-performing loans from banks, but also other kinds of non-performing assets held by other financial institutions including trusts."

Founded in 1999 to deal with the non-performing loans of China's big state-owned banks, the four AMCs have relied not only on their own funds but also bank loans to finance their purchases of real estate fund products, given their good credit rating, they're able to borrow from China's banking system at competitive rates.

Over the past decade, the AMC's have gone from being seen as tools used to clean up bad debts to become increasingly commercially-focused diversified financial groups. According to a recent report from Caixin Media Group, one of the AMCs (China Cinda) is seeking foreign investment before it lists on the domestic stock exchange later this year.

Risks in the Real Estate Industry

Many real estate industry analysts predict that financing pressure on some of the more cash-strapped property developers is really going to ratchet up in the second quarter of 2012.

As real estate companies are dependent on sales revenue to pay back any financing they've received from trusts and given that the outlook for property transactions still remains bleak, the risks of developers not being able to pay back the trusts has increased.

This is especially true in relation to small-scale developers who have been more reliant on trust-investment vehicles. It's very likely that they'll be unable to repay the funds on time.

One real estate developer in Shanghai told the EO that "The key to survival is to accelerate sales."

Another solution for developers that are part of a larger group is to use funds from another arm of the company to repay the debt.

For smaller players, choosing to sell their projects at a discounted price to an asset management company might just be another option.

Links and Sources
China Daily: Trusts pile pressure on developers
China Real Time Report: Chinese Property Trusts and the Art of Evading Loan Limits
Caixin: Cinda Secures Strategic Investments
Financial Times: China Cinda in talks with strategic investors