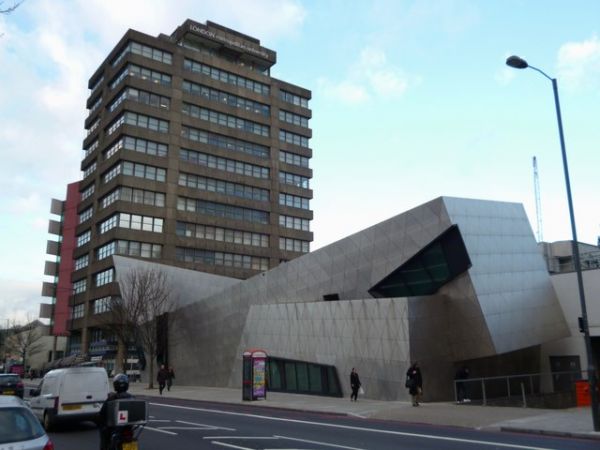 By Elizabeth Gasson

In 2008, a group of Chinese nurses from Zhejiang Province headed to the UK in search of quality healthcare training, but instead they ended up paying hundreds of thousands of yuan to do little more than menial labor.

They thought they'd have better work prospects in China after improving their language skills, earning a British qualification and working for the British National Health System (NHS). But they weren't given the program they paid for. They came back empty-handed and have remained unable to find work since.

"I had many Chinese students coming to me crying," said the college's International Department manager (IDM), who has asked to remain anonymous. "One of the nurses arrived and within a couple of weeks had a blazing row with [the agent] in the college and stormed out swearing that she would blow the course out on Chinese media."

Lulu was one of the nurses in the program. The Chinese agent has threatened several members of the course, so she asked that only her English name be used and that the school not be named.

Lulu saw the UK's Level-3 National Vocational Qualification (NVQ) as a great opportunity for her career aspirations in nursing, since it offered real hands-on learning. She begged her extended family to help her in seeking the qualification.

She and the other nurses were promised an NVQ Level-3 certificate in nursing by the Chinese agent, who was her main point of contact. Getting the certificate would provide them with management training in nursing.

"I wanted to go to the UK because the treatment and benefits are totally different from China," Lulu said. "My parents helped me a lot to get there."

Before Lulu and the other nurses got to the UK, they were told they'd be nursing assistants. But the "traineeship" wasn't what they expected.

"They certainly thought they were going to be working in hospitals but they didn't have the correct qualifications [which are extremely expensive to obtain for non-EU citizens]," the IDM explained. "They were then found basic care jobs in care homes and nursing homes."

A care home employs people to deal with personal needs of the elderly tenants while a nursing home is for elderly and ill patients; especially those suffering from dementia.

"They just played with us, we didn't have any real contract," Lulu said. When looking back at the documents she was given when she signed up, she began to believe it was a fake program.

On arrival to the UK the students were provided eight weeks of English classes and a "traineeship." Once in their work placements, some of the students were lucky enough to receive a less prestigious NVQ Level-2 course from their employer, but the rest received nothing.

After just one year, the nurses were told to pay an extra 35,000 yuan to stay an extra two years on a study visa, which the college would organize for them. The student officer explained that this was because the Chinese agent and the college wanted more commission. A visa wouldn't cost the college anything, yet it threatened to report the nurses to the Immigration and Nationality Department as "illegals" if they refused to pay the extra money. Having already been let down by the college for not delivering the promised NVQ, the nurses couldn't understand why it wanted more money.

To combat problems like Lulu's, the UK Border Agency (UKBA) has placed restrictions on the visa system. The post-study work visa was cancelled from Apr 6 this year and Home Secretary Theresa May has aimed to reduce the number of student visas issued by 270,000 over the next five years. As a result, students are finding it harder to get in and institutions are having difficulty playing within the system. These measures have been criticized in the British media for discouraging international students from coming to the UK.

In November of last year, Immigration Minister Damian Green said, "Widespread abuse of the student visa system has gone on for too long, which is why we've made changes to ensure only first-class education providers should be given licenses to sponsor international students."

Green explained that many international and domestic colleges were "abusing the system" and this had to stop. However, it wouldn't prevent genuine students from getting into the first-class licensed education providers.

The biggest step the government has made so far in combating these "bogus" colleges happened when London Metropolitan University was proven to have seriously breached the English language skills and attendance checks required by the national education standard. It resulted in the school being stripped of its "highly trusted sponsor" status and right to grant visas – a move that left 2,700 foreign students the choice of finding a new school or leaving the UK.

The policies have been controversial since many legitimate students have been tripped up by them, but they also help prevent situations like Lulu's. Her family invested heavily in their daughter's "traineeship" in Britain, expecting that she would be employed and trained to use clinical judgment and help people to improve their health. But by the time she finished her study, Lulu had really only mastered one skill.

"I cleaned bottoms and toilets in the care home and for this I had to pay 120,000 yuan," Lulu said. "I was so ashamed, I couldn't tell my family. I wasn't able to use my Chinese nursing skills in the UK because you need English qualifications. I couldn't progress because the college wouldn't support me."

The IDM explained that the NVQ3 is a management qualification and there was little chance of any of the girls being able to take up a management position within a nursing home on a student visa. "It became clear that there was some dodgy dealing going on behind the scenes by the Chinese and the British agent," he said. "[My boss] tried informing higher authorities but you never knew who was involved and no one was prepared to do anything to help the nurses."

One of Lulu's classmates said, "We didn't know what to do because it was the first time away from our parents. We had to deal with everything ourselves."

When asked how the other trainee nurses on the course felt, one of Lulu's classmates said, "Very sad and disappointed. It seems like we've been deceived."

Not one of the nurses interviewed has managed to secure a stable job since "graduation." They were neither equipped with the skills the agents promised nor the knowledge. Even their English barely improved since their work assignments gave little opportunity to interact with people.

Lulu is now back in Beijing. She's still looking for a job and hopes to return to Britain next year to study a genuine course.