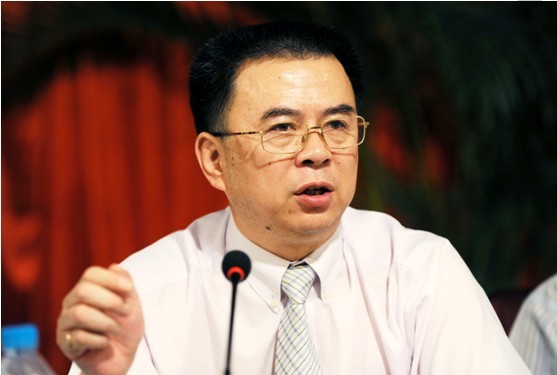 By Jia Huajie (贾华杰)
Issue 608, Feb 25, 2013
Corporation, page 28
Translated by Zhu Na
Original article: [Chinese]

On July 3, 2012, Sichuan Hongda Co., Ltd. was told by the Shifang local government to stop construction on a molybdenum-copper project amid violent environmental protests by locals. Plans had been made to invest 10 billion yuan in the project before it was halted.

In February 2013, six months after the Shifang event, Economic Observer interviewed Yang Qian (杨骞), chairman of Sichuan Hongda Co.,Ltd. It was the first time he'd talked about the project since it was stopped and about how the company is making up for its heavy 2012 losses.

Economic Observer: What's the situation for the molybdenum-copper project at the moment?

Yang Qian: The Shifang molybdenum-copper project passed state administrative approval, and was completely lawful and valid. We prepared for a few years and did a lot of work on it.

Later, because of misunderstanding by some local people, the Shifang local government ordered us to stop the project in order to disperse the public event.

Before the 18th party congress, in order to maintain social stability, we didn't talk about this matter. Now which path will the project take? We'll certainlytalk about it now because it wasn't us that stopped construction, it was the Shifang government. When it allowed us to build here, it needed to give an explanation. So if it won't allow us to build here, it also needs to give us a responsible explanation.

Because there is no precise information, I'm not able to tell you whether the project will be built or not, when it will be built or whether it will be built in Shifang or move somewhere else.

EO: What's the company's development plan for the future?

Yang: After a period of development, Hongda wants to gain an edge within China's non-ferrous metal industry in terms of resources, technology and market share. It also wants more sustainable profitability.

In terms of construction, the company will be more inclined toward the mining industry. The fertilizer industry will be sidelined in the future.

EO: Previously, Hongda announced that its forecasted loss exceeded 480 million yuan in 2012. Why was the loss so much?

Yang: The main reason was that we need to consume 800,000-900,000 tons of phosphate per year. The price of phosphate increased 20 percent, but the selling price of the finished product fell more than 6 percent and the price of electrolytic zinc decreased more than 10 percent. These were the two major factors leading to the company's losses in 2012.

Actually, if we'd shut down smelting furnaces, the company would have been profitable. But what about our staff?

The EO: What do you think of the market environment in 2013?

Yang: In 2013, we certainly won't let the company have a loss. We'll do everything possible to increase profit. In 2013, if Hongda is at loss, it will be labeled ST ["Special Treatment" - a stock market designation meaning the company is at risk of being expelled from the market unless performance improves].

Firstly, the overall macroeconomic situation in 2013 is better than in 2012. Recently, the price of electrolytic zinc has increased. Secondly, we have some growth elements in terms of return on investment; for example, the investment in Sichuan Trust. Thirdly, there will be substantial progress in adjustment of the investment structure. Fourthly, we will reduce costs in 2013.