Published: 2008-05-21
EO photographer Luo Jian trekked for hours on May 13 from Dujiangyan to Wenchuan, the earthquake epicenter, but was impeded at Zipingpu reservoir by landslide. Following are some images he captured along route 213 and Dujiangyan, one of the badly-hit areas by the 8-magnitude earthquake.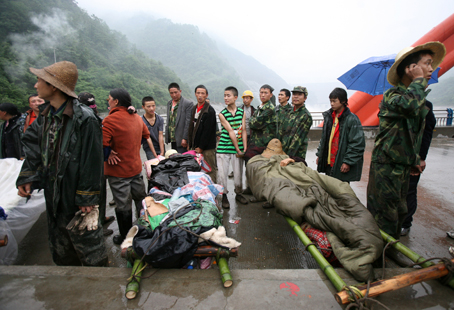 The injured were waiting along route 213 between Dujiangyan and Wenchuan for transportation to a nearby city.
An old man waiting alone admist the ruins in Dujiangyan.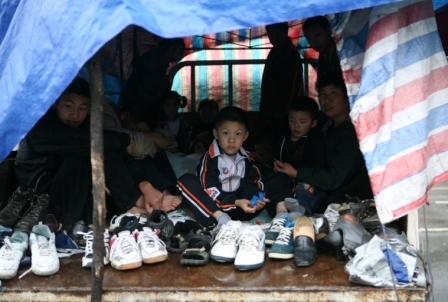 A family of survivors taking shelter in a tent.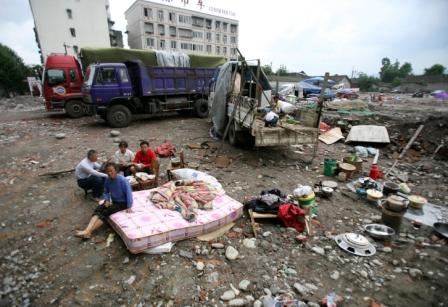 Quake victims in Dujiangyan made do with whatever personal belongings they could salvage from the ruins.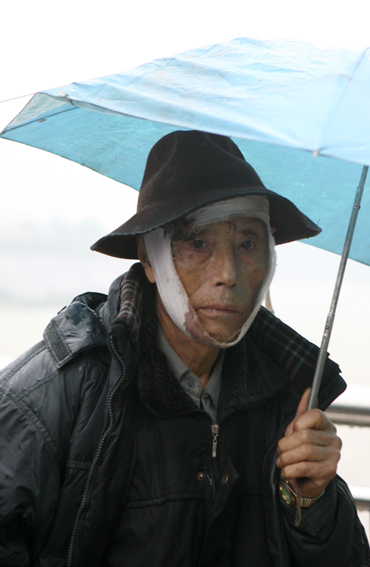 An injured man waiting in the rain along route 213 for transfer to safer ground.