Highlights from the EO print edition, No. 604, Jan 21, 2013
Officials Offload Property as Register Nears
News, page 1
~ Luxury properties are being dumped on the market in Beijing, Shanghai and Guangzhou as panicked officials try to cover their tracks ahead of the introduction of a new database that will store information on property holdings across the country
~ According to an internal report obtained by the EO, the Central Commission for Discipline Inspection (CDIC), the Chinese Communist Party's anti-corruption watchdog, "a wave of luxury home sales began last November and has accelerated since December".
~ The CDIC report implied that nearly 10,000 luxury homes had been sold by government officials in Guangzhou and Shanghai alone last year.
~ The report also estimated the amount of funds that had been illegally smuggled out of China in recent years. According to the report, $412 billion left China in 2010 and in 2011 that number rose to $600 billion. The report estimated that over @1 trillion of funds was illegally moved out China in 2012 and forecast that this figure could grow to $1.5 trillion in 2013.
~ A source at the CDIC told the EO that during last year's extended National Day holidays, more than 1,100 government officials left the country and failed to return on time. Of this number, it's been determined that 714 had fled abroad.
Original article: [Chinese]
~ The Ministry of Housing and Urban-Rural Development (MOHURD) pledged to establish a pilot home ownership database covering 40 cities in late 2011. However, progress has been slower than expected. Word spread at the ministry's annual work meeting in late December that MOHURD would push ahead with efforts to establish the property register and that it was considering expanding its scope to include 500 cities.
Original article: [Chinese]
http://www.eeo.com.cn/2013/0119/239091.shtml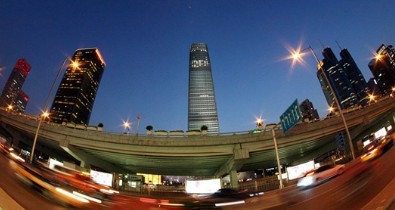 Officials Offload Property as Housing Register Nears
News, page 1
~ Luxury properties are being dumped on the market in Beijing, Shanghai and Guangzhou as panicked officials try to cover their tracks ahead of the introduction of a new database that will store information on property holdings across the country
~ According to an internal report obtained by the EO, the Central Commission for Discipline Inspection (CCDI), the Chinese Communist Party's anti-corruption watchdog, "a wave of luxury home sales began last November and has accelerated since December".
~ The CCDI report implied that nearly 10,000 luxury homes had been sold by government officials in Guangzhou and Shanghai alone last year.
~ The report also estimated the amount of funds that had been illegally smuggled out of China in recent years. According to the report, $412 billion left China in 2010 and in 2011 that number rose to $600 billion. The report estimated that over $1 trillion of funds was illegally moved out China in 2012 and forecast that this figure could grow to $1.5 trillion in 2013.
~ A source at the CCDI told the EO that during last year's extended National Day holidays, more than 1,100 government officials left the country and failed to return on time. Of this number, it's been determined that 714 had fled abroad.
~ The Ministry of Housing and Urban-Rural Development (MOHURD) pledged to establish a pilot home ownership database covering 40 cities in late 2011. However, progress has been slower than expected. Word spread at the ministry's annual work meeting in late December that MOHURD would push ahead with efforts to establish the property register and that it was considering expanding its scope to include 500 cities.
Original article: [Chinese]

Housing Prices Greater Concern than Overall Inflation in 2013
News, page 6
~ Though vegetable and meat prices have continued to rise since the beginning of 2013, the probability of severe overall inflation is slim. However, the ever-increasing price of housing does raise concerns. There will likely be further policy adjustment after July this year, according to some experts.
~ According to Zhu Jianfang (诸建芳), chief macroeconomist with Citic Securities, China's economy, as well as the world's, will see steady recovery. Therefore, there won't be any dramatic increase in overall prices and the CPI will stay around 2.5 percent throughout 2013.
~ Sources say adjustment of government policies will be more influenced by housing prices and less by overall inflation, with further government regulation coming in the second quarter of this year at the earliest.
~ As for specific policies, Guoxin Securities predicts more housing and land tax trials. Wang Tao (汪涛), chief economist with UBS Securities in China, thinks the second half of the year will also likely see interest rates raised.
Original Article: [Chinese]

Fish Variety Rapidly Dropping in Yellow River
Nation, page 13
~ The variety of fish in the Yellow River has dropped drastically over the past three decades during its development and exploitation. the tremendous change in the river's ecosystem is mostly to blame, while illegal fishing is said to have very little impact.
~ Huang Yusheng, an expert in hydroelectric power from China Hydropower Engineering Consulting Group, says that with more and more hydropower plants being built on the upper reaches of the Yellow River, the fish population is shrinking. The leuciscus (雅罗鱼), for instance, is on the verge of extinction.
~ Another contributing factor is the decreasing water temperature downstream from large reservoirs along the river. Storing water in the reservoirs holds up heat, which makes the water downstream cooler and hinders the ability of fish to lay eggs. "It's devastating for fish," Huang said.
~ Zhao Lianshi, deputy general secretary of the rare species branch of the China Association of Scientific Expedition, says the ever-growing population, cities and industries along the Yellow River continuously put it under greater ecological pressure. "Whatever development plan it is alongside the river, it's a kind of robbery," he said.
Original Article: [Chinese]

SAFE Establish New Office to Help Change Overseas Investment Model
Market, page 17-24
~ Not only is the Peoples' Bank of China the largest central bank in the world in terms of assets held, but China also manages the world's largest foreign exchanges reserve, much of which is invested in low-yielding U.S. treasury bonds.
~ Despite these large holdings, China has not been able to get much in the way of returns, with foreign investment in China earning more than Chinese investment abroad.
~ According to the latest data from State Administration of Foreign Exchange (SAFE), the gap between the returns on investments made abroad by China and the amount of returns on FDI invested in China came to $12.9 billion over the first three quarters of 2012. This indicates that the net earning of the net $1.82 trillion that China has invested abroad are still a net negative.
~ The return on China's investment abroad totaled $128 billion in 2011, but foreign firms gained $154.9 billion from their investments in China, a net loss of $26.8 billion - the largest in almost 20 years, according to data released by the State Administration of Foreign Exchange (SAFE). These "net losses" have led to a conscious effort among policy makers to look for ways of getting a better return on Chinese capital parked abroad.
~ A new Co-Financing office (委贷办) that operates under the State Administration of Foreign Exchange (SAFE) is aimed at allowing market principles to play a bigger role in deciding where and how foreign investments are made.
~ A representative from the new office explained in a statement how the government body always tried to find innovative ways to use foreign exchange reserves and offered support to financial institutions that serve the real economy's development and the country's overseas outreach strategy. The statement also said that "operations are carried out according to market principles and conditions, with each plan conforming to general industry practices and rules, respecting the market's decisions and wishes, maintaining and even promoting fair market competition."
~ SAFE aims to offer dependable exchange programs for both Chinese institutions and private investors to encourage them to invest funds abroad by drawing on credit from China's foreign currency reserves.
Original article: [Chinese]

There's Gold in that Polluted Haze
Market, page 24
~ Residents of many Chinese cities, including the capital Beijing, which were hit by severe air pollution in recent weeks may be complaining, but some investors see the heavy pollution as an opportunity to invest in companies that specialize in producing monitoring equipment and also related to potential fixes for the pollution.
~ Investing in pollution-related companies is not something new, but the recent soupy-haze that has floated above many large cities has led to a spike in consumer demand for masks and other protective devices.
~ Zhang Lihui (张立辉) a partner with venture capital management firm Tsing Capital (青云创投), told the EO how he was already invested in a few companies involved in developing cleaning technologies or otherwize connected to pollution, but after this recent spate of heavy pollution he was taking a more detailed look at atmospheric monitoring and and companies that offered various fixes for pollution.
~ Zhang noted that a substantial amount of private equity and venture capital funds had been invested in this sector already. Zhang explained how his company invested in companies that produced technology that aimed to reduce emissions from cars and the burning of coal.
~ Others investors noted that demand for air purifiers, especially from large companies looking to provide a healthy work environment for their employees, had noticeably increased following the heavy pollution.
Original article: [Chinese]

Luxury Brands Shifting Market to 2nd and 3rd Tier Cities
Corporation, page 25
~ Second and third-tier cities in China have gradually become the main market for high-end brand consumption. A report issued by Ogilvy China on Jan 7 said that consumers in China's second and third tier cities are greatly influencing China's economy, as well as the world's. Total advertising expenditures for brands investing in second and third-tier cities in 2011 was 2.2 trillion yuan - four times the amount spent in first-tier cities. ~ Wine consumption is also quietly moving to second and third-tier cities.
~ However, Shen Li (沈黎), a senior fashion editor, said that in Beijing and Shanghai, Louis Vuitton's retail sales in China are dropping by five to ten percent every year. Li says one of the reasons is the company's emphasis on promoting its low-end products in China.
~ Luxury hotels are also quickly expanding in China's second and third-tier cities. Sheraton, Sofitel, Intercontinental, Westin and even the Ritz-Carlton have appeared in Tianjin, Zhengzhou, Wuhan, Changsha and Urumqi.
~ "The market in first-tier cities is becoming full," said Cai Yulin (蔡玉玲), a senior manager working in a hotel. "The hotel industry has a great deal to do with district and location. It's very hard to get good location, so we must move to the second and third-tier cities."
~ Many newly-opened luxury hotels in second and third-tier cities are losing money though. Song Xiang (宋翔), chairman of HNA Hotel Group, said this is largely because customers in these cities are currently much fewer than in Beijing and Shanghai.
Original article: [Chinese]

Oil Giants Lobby to Raise Crude Oil Windfall Tax Threshold Again
Corporation, page 27
~ A week ago, China Petroleum and Chemical Industry Federation (CPCIF) proposed raising the threshold for the oil super profit tax (also oftern referred to as the crude oil windfall tax threshold) from $55 per barrel to $70. A super profit tax makes oil companies pay a higher tax rate on profits beyond a certain threshold.
~ Zhu Fang (祝昉), deputy director of the Department of Information and Market of CPCIF, told the Economic Observer that the reason for the proposal is because the costs of mining crude oil have been rising. Especially in some older oilfields, mining costs have started to sometimes exceed $55 per barrel.
~ If the super profit tax is raised, the four oil giants China National Petroleum Corporation (CNPC), Sinopec, China National Offshore Oil Corporation (CNOOC) and Shaanxi Yanchang Petroleum (Group) Co., Ltd will save more than 50 billion yuan in taxes.
~ Mr. Zhu wasn't willing to reveal more details of the proposal, but he said it has been submitted to the National Development and Reform Commission, the Ministry of Finance and other relevant departments.
~ Lin Boqiang (林伯强), director of the China Center for Energy Economics Research at Xiamen University, said that it's unlikely that the threshold will be lifted to $70 barrel in 2013. After all, it was just one year ago that the threshold was raised from $40 per barrel to $55.
Original article: [Chinese]