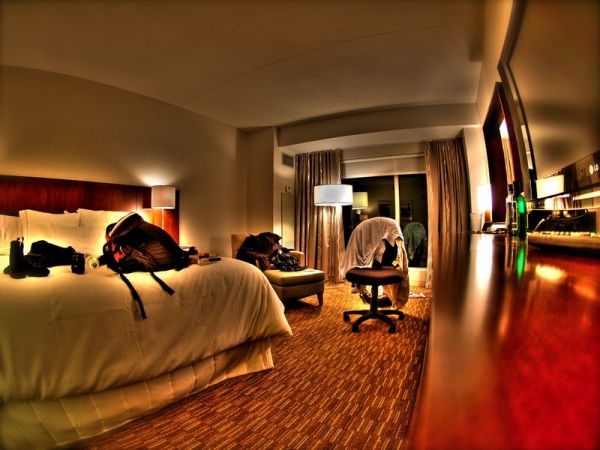 By Chen Zhe (陈哲)
Issue 616, April 22, 2013
Corporation, page 28
Translated by Chi Yi
Original article: [Chinese]

This is an extended abstract of an article that appeared in this week's edition of The Economic Observer, for more highlights from the EO print edition, click here.

Every four days a new international-brand hotel is built in China, according to a report by the China Tourist Hotel Association.

One of the factors driving this growth in the number of 5-star hotels is the central government's efforts to rein in soaring housing prices in many Chinese cities. Strict policies that put limits on the kind of housing projects that can be developed are pushing many local governments to consider developing commercial property projects instead. It has become standard practice to include a 5-star hotel managed by an internationally-recognized brand as part of these new commercial developments.

For local governments, a luxury hotel enhances the reputation of the city and also creates tax revenue and jobs. The construction of a high-end hotel as part of a commercial property project is often a pre-condition that planners impose on developers in exchange for awarding them a lease on the land.

In China, it normally takes 8 to 12 years for a five-star hotel to start making a profit. However, it's not a business calculation that's motivating real estate developers to decide to invest in a luxury hotel project.

"Most hotels are losing money, but profits can be made off other areas aside from the hotels," a Shanghai based developer told the EO. "If you build a skyscraper, mall or luxury hotel in a third or fourth-tier city, in return the local government will offer discounts on the price of land or tax concessions. You can also use the profits from selling the related commercial properties to invest in the hotel project and thus also avoid having to pay tax."

Hotel Chains Also Keen to Expand

At the same time, international hotel management companies are turning their focus to China. For example, Hilton Worldwide and Marriott International, Inc. both plan to increase the number of hotels in China to 100 by 2015. InterContinental Hotels Group PLC (IHG) has also vowed to double the number of hotels it operates in China over the coming 3 to 5 years. Even Hyatt Hotels Corporation, usually known for its prudent strategy, has forty hotel projects under construction in China.

Almost three quarters of all the hotels opened in China last year were five-star hotels. By the start of 2013 there were already 721 five-star hotels operating in the country.

Risks of Oversupply

However, falling occupancy rates and prices are exposing the risk of oversupply.

The average occupancy rate in Hong Kong and Singapore is around 80 percent while in most Chinese cities the figure is somewhere between 50 to 60 percent.

Hotels are normally said to be profitable if the occupancy rate is above 70 percent. Statistics from the China Tourist Hotel Association reveal that the average occupancy rate of internationally-branded hotels in China is close to 53 percent.

Despite the risks, many hotel management companies are still pushing ahead with plans to expand. These management companies believe that demand will soon catch up with supply.

However, analysts say that a shortage of trained staff and a drop in profitability are reducing the operating efficiency of these hotel brands. Some argue that the pursuit of short-term profit will harm the long-term interests of both the hotel brands and investors.

Government Austerity Drive

The industry is also said to be vulnerable to recent efforts to rein in spending by government officials on extravagant items and services such as expensive meals, Baijiu and luxury hotels.

Zhao Huanyan (赵焕焱), an expert from the Huamei Hotel Consulting Company, said, "The situation is even worse in those smaller cities where most of the consumption at these hotels comes from the government."