Highlights from the EO print edition, No. 640, Oct 13, 2013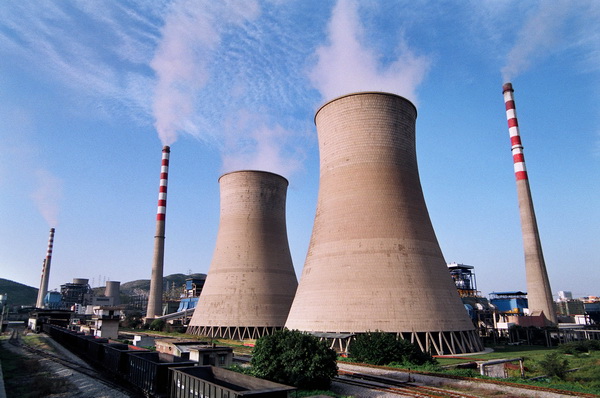 Electricity Price Adjustment Puts Pressure on Power Plants
News, page 3
~ Falling coal prices have pushed the National Development and Reform Commission (NDRC) to lower the price that electricity distribution companies pay generators for electricity generated by coal-fired power plants.
~ The NDRC recently announced that the feed-in tariff of electricity produced by coal-fired plants would be lowered in 29 of China's 31 provincial-level grids. Cross-regional transmission prices have also been lowered.
~ The NDRC also raised the feed-in price of electricity generated by gas powered plants and electricity from renewable energy units.
~ From last year, the price of thermal coal used to fuel thermal power plants has been falling. According to the mechanism that links coal and electricity prices, prices have fallen to such an extent that electricity prices should now be lowered.
~ It's unlikely that any further adjustment will be made this year. Statistics show that in the past two years, thermal power stations have turned from operating at huge losses to becoming profitable again.
~ However, some thermal power plants still have a lot to complain about. A senior manager from the Hunan branch of Datang Power said that thermal power plants in that province are still operating at a loss, as hydropower plants produce most of the province's power during the wet season. Thermal power plants have not operated for enough hours to reach a break-even point.
~ The price of transportation coal is also more expensive than in other regions. From 2003 to 2013, the cumulative losses of thermal power units operated by Datang's Hunan branch have execeeded 8 billion yuan.
~ One industry insider who didn't want to reveal their name told the EO that the best solution is to liberalize the pricing mechanism, to let the market receive the signal of fluctuating prices; at the same time disclose the information and real cost under supervision.
Original article: [Chinese]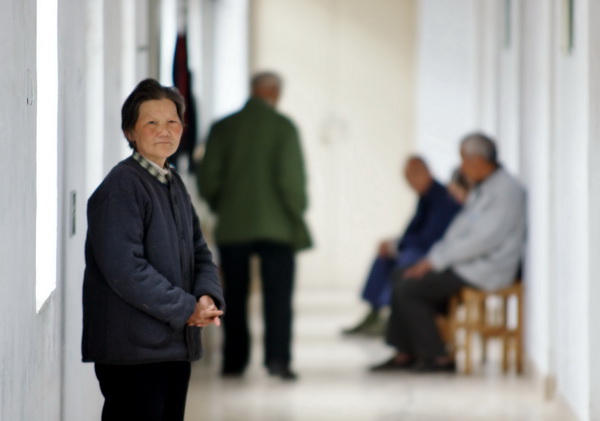 Chinese Pension Funds to Invest in the Stock Market
News, page 4
~ The Ministry of Human Resources and Social Security recently held a meeting to discuss pension reform with representatives from the Ministry of Finance and the Social Security Foundation Council. Instead of discussing controversial plans to push back the age at which retirees can recieve their pension or talking about reforming the existing two-track system that offers better coverage to civil servants, the meeting was focused on ways to improve the return on investment for pension funds.
~ The current discussions aim to agree on an approach to pension investment, clarifying the possibility of diversified investment approaches including investing in the stock market. The next step would be to set up the regulation required and refine the system of supervision.
~ The current regulation prohibits pension funds from being invested in anything aside from government bonds or being deposited in the bank. This results in huge real losses of value.
~ According to Zheng Bingwen (郑秉文), Director of the Social Security Research Center of the Academy of Social Sciences, the annual yield of pension funds over the past 11 years has been less than 2 percent, lower than the average inflation rate of about 2.5 percent over the same period. This has resulted in a real loss of 600 billion yuan in pension holdings.
~ However, the current discussions about overhauling the country's pension system have only "set the tone" about allowing pension funds to be invested more widely. There have been no detailed regulations about management, supervision or penalties. Drawing up these detailed regulations will be difficult and require coordination between different departments and between central and local governments.
~ Tan Zhonghe (谭中和), Director of Pension Insurance Research Office of Ministry of Human Resources and Social Security, suggests that a dedicated institution should be established by the State Council to manage and operate the pension funds independently. Such an institution will be able to bypass the interests of certain ministries or local governments.
Original article: [Chinese]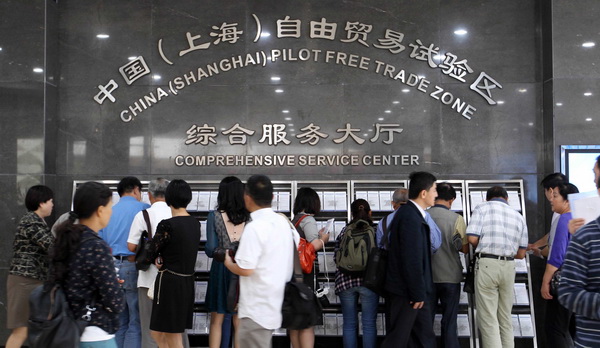 Foreign Companies Cautious About Shanghai FTZ
Nation, page 9-12
~ Early in the morning of Oct 9, close to 1,500 people crammed on to Shanghai's Line 6 subway to enter the newly established Shanghai Free Trade Zone (FTZ). Though a rainstorm caused by typhoon Feite had flooded several roads in the city the day before, many still rushed to register their companies in the zone.
~ A staff member from the FTZ Management Committee told the EO that around 600 registered enterprises are currently going through the pre-audit stage of registiring in the zone. According to the registration information, the enterprises are from various industries, with a leaning towards financial, commerce and logistics companies.
~ Many of the features of the new FTZ, including the "negative list" system and "national treatment before admission" policy (the same treatment as domestic firms), are seen as being most beneficial to foreign-invested companies. However, compared to the rush of local enterprises, foreign companies have taken a much more cautious approach to the FTZ.
~ The European Union Chamber of Commerce in China (中国欧盟商会) said that around 90 percent of the 190 terms in the "negative list" are already off limits to foreign investors according to the most recent edition of the Catalogue of Industries for Guiding Foreign Investment, and argue that more needs to be removed from the list.
~ According to several foreign institutions, another concern comes from the financial reforms that the FTZ will pilot. Companies are waiting to see to what extent reform will promoted, particularly when it comes to interest rate and capital account liberalization.
Original article: [Chinese1] [Chinese2]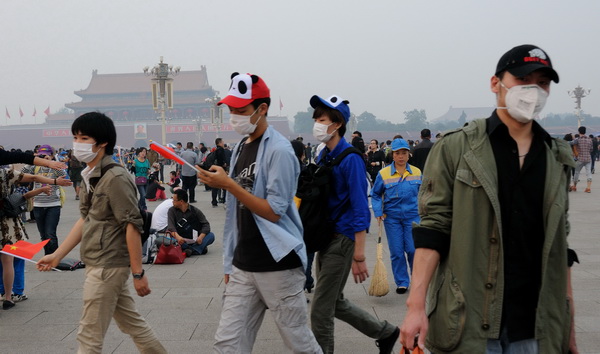 Busting Myths About Air Pollution in Beijing
Nation, page 14
~ Despite what many think, most of Beijing's air pollution comes from the city itself and is not blown in from neigboring provinces. The capital's suburban districts are also producing quite a lot of this pollution.
~ According to Xiong Yuehui (熊跃辉), the director of the Department of Environmental Protection's North China Center for Environmental Inspectors (环保部华北督查中心), pollution in Beijing itself is very serious and even if there in no wind, the city is heavily polluted.
~ As the city continues to expand, mounds of dirt surrounding construction sites and rubbish dumps are building up around the 5th and 6th ring roads. This loose dirt has also become an important factor that contributes to the city's air pollution. One Peking University study showed that dirt and dust accounted for almost 19 percent of the city's fine particle pollution which is measured according to the PM 2.5 indicator.
~ The joint air pollution prevention and control of Beijing, Tianjin and Hebei has been facing institutional barriers. Chai Fahe (柴发合), the vice director of the Chinese Research Academy of Environmental Sciences (中国环境科学研究院) calls for a "central government-led, regional operating mechanism".
Original article: [Chinese]

Tough Times for China's Cotton Industry
Corporation, page 25
~ It's cotton picking season again, but cotton farmer Ma Suxin (马素新) is a bit heavy-hearted. "Not much money to show for a year's hardwork," he told the EO.
~ He sold 800,000 kilograms of cotton to a cotton processing factory for 8.8 to 8.9 yuan per kilogram. Lower output this year has reduced Ma's profits. Last year he was able to grow 350 to 400 kilograms of cotton per mu (one mu is about 0.067 hectare), this year he only managed to harvest betweem 250 to 300 kilograms per mu.
~ The days of Dong Liming (董里明), the boss of a cotton processing company, are also difficult. Dong has run his cotton processing company for ten years, but business has been getting harder and harder over the past few years. He told the EO "this year the profit margin is sure to be be very small."
~ "This year's cotton industry situation is indeed more complex. Currently the entire industry is in a difficult situation, with no competitive power. The key to the problem is the cost of raw cotton is too high, and the demand is weak," says Cai Min (蔡民), a deputy manager of a textile company. "Since the policy of state collection of cotton was introduced nearly three years ago, the cotton industry has been in decline. The price of domestic cotton is much higher than the price on the international market, the domestic textile industry is not competitive."
~ Zhang Youcai (张有才), a cotton farmer, told the EO he doesn't want to grow cotton next year, saying it is not profitable, it involves lots of worries, and has no state subsidies. There's less to worry about if you grow wheat since it can be machine harvested and you can also enjoy state subsidies.
~ Sinolink Securities analyst Zhang Bin (张斌) said that the purchasing and storage system might be stopped next year. When the government was formulating the temporary collection and storage system, it did not contemplate a possible change in the amount of demand, the price roller coaster and many other issues. China has become the world's largest cotton storehouse.
Original article: [Chinese]
Tough Times for China's Cotton Industry
Corporation, page 25
~ It's cotton picking season again, but cotton farmer Ma Suxin (马素新) is a bit heavy-hearted.
~ "Not much money to show for a year's hardwork," he told the EO.
~ He sold 800,000 kilograms of cotton to a cotton processing factory for 8.8 to 8.9 yuan per kilogram. Lower output this year has reduced Ma's profits. Last year he was able to grow 350 to 400 kilograms of cotton per mu (one mu is about 0.067 hectare), this year he only managed to harvest betweem 250 to 300 kilograms a mu.
~ The days of Dong Liming (董里明), the boss of a cotton processing company, are also difficult. Dong has run his cotton processing company for ten years, but business has been getting harder and harder over the past few years. He told the EO "this year the profit margin is sure to be be very small."
~ "This year's cotton industry situation is indeed more complex, currently the entrie industry is in a difficult situation, with no competitive power. The key to the problem is the cost of raw cotton is too high, and the demand is weak," says Cai Min (蔡民), a deputy manager of a textile company. "Since the policy of state collection of cotton was introduced nearly three years ago, the cotton industry has been in decline. The price of domestic cotton is much higher than the price on the international market, the domestic textile industry is not competitive."
~ Zhang Youcai (张有才), a cotton farmer, told the EO he doesn't want to grow cotton next year, saying it is not profitable, and involves lots of worries, and no state subsidies. There less to worry about if you grow wheat, it can be machine harvested and you can also enjoy state subsidies.
~ Sinolink Securities analyst Zhang Bin (张斌) said that the purchasing and storage system might be stopped next year. When the government formulating the temporary collection and storage system, and it did not contemplate a possible change in the amount of demand, the price roller coaster and many other issues. China has become the world's largest cotton storehouse.
Original article: [Chinese]
http://www.eeo.com.cn/2013/1012/250673.shtml
http://uk.reuters.com/article/2013/08/29/us-china-cotton-stockpiling-insight-idUSBRE97S18F20130829




Tough Times for China's Cotton IndustryCorporation, page 25~ It's cotton picking season again, but cotton farmer Ma Suxin (马素新) is a bit heavy-hearted. ~ "Not much money to show for a year's hardwork," he told the EO. ~ He sold 800,000 kilograms of cotton to a cotton processing factory for 8.8 to 8.9 yuan per kilogram. Lower output this year has reduced Ma's profits. Last year he was able to grow 350 to 400 kilograms of cotton per mu (one mu is about 0.067 hectare), this year he only managed to harvest betweem 250 to 300 kilograms a mu.~ The days of Dong Liming (董里明), the boss of a cotton processing company, are also difficult. Dong has run his cotton processing company for ten years, but business has been getting harder and harder over the past few years. He told the EO "this year the profit margin is sure to be be very small."~ "This year's cotton industry situation is indeed more complex, currently the entrie industry is in a difficult situation, with no competitive power. The key to the problem is the cost of raw cotton is too high, and the demand is weak," says Cai Min (蔡民), a deputy manager of a textile company. "Since the policy of state collection of cotton was introduced nearly three years ago, the cotton industry has been in decline. The price of domestic cotton is much higher than the price on the international market, the domestic textile industry is not competitive." ~ Zhang Youcai (张有才), a cotton farmer, told the EO he doesn't want to grow cotton next year, saying it is not profitable, and involves lots of worries, and no state subsidies. There less to worry about if you grow wheat, it can be machine harvested and you can also enjoy state subsidies.~ Sinolink Securities analyst Zhang Bin (张斌) said that the purchasing and storage system might be stopped next year. When the government formulating the temporary collection and storage system, and it did not contemplate a possible change in the amount of demand, the price roller coaster and many other issues. China has become the world's largest cotton storehouse.Original article: [Chinese]http://www.eeo.com.cn/2013/1012/250673.shtml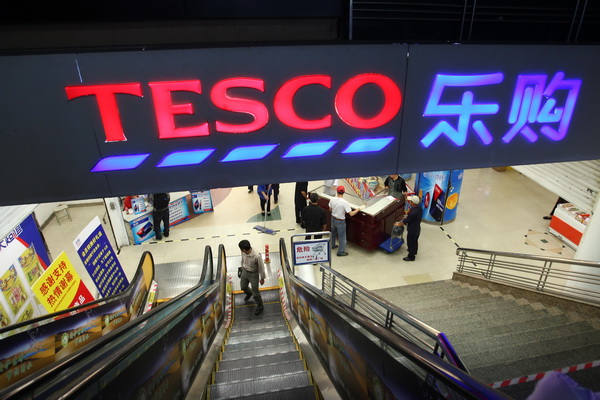 The Trials and Tribulations of Tesco in China
Corporation, page 30
~ British supermarket chain Tesco has been operating in China for nine years already under the brand name Legou (乐购), but it's been a struggle.
~ On Oct 2, the company announced that it was entering into a joint venture with the state-backed and Hong Kong-listed China Resources Enterprises Ltd. (CRE). The Chinese company will control the joint venture with an 80 percent stake in CR Vanguard (华润创业), while the other 20 percent will be held by Tesco. The deal is still awaiting regulatory approval.
~ Despite being the top British retailer and the third biggest supermarket chain in the world in terms of revenue - behind WalMart and Carrefour - Tesco has struggled to succeed in China.
~ Tesco saw its annual sales in China grow 9 percent to £1.7bn in the year to February 2013, but its pre-tax losses almost doubled from £125m to £222m in the same period. China Resources supermarket group saw sales of HK$79.7bn in 2012 and pre-tax profits of HK$976m.
Original article: [Chinese]