Highlights from the EO print edition, No. 555, Feb 6, 2012
Nuclear Power Planning Reports Submitted to State Council
News, Cover
~ The EO has learned that four nuclear power planning reports, which will help determine the future development of nuclear power in China, have been submitted to the State Council for approval.
~ These reports include a plan related to general nuclear safety, one outlining the approach to the safety of nuclear power, another that outlines the mid to long-term development of nuclear power and a fourth document which includes the results of safety inspections conducted into China's nuclear power companies in the wake of the series of incidents at the Fukushima Daiichi nuclear power plant in Japan in March last year.
~ According to what an industry insider has told the EO, the State Council will hold a meeting to discuss these reports in the near future and the results of these discussions will provide a clear signal about the future of the nuclear power industry in China.
~ The reports are expected to be released in the first half of 2012.
~ Moreover, the new planning reports will set new safety systems and standards and improve current nuclear power safety conditions.
~ The EO learned from an authoritative source that the overall target for energy produced by nuclear power over the mid to long-term hasn't been reduced, on the contrary, it will be increased, but our source didn't reveal a specific figure.
~ However, the anonymous source emphasized that the total installed capacity won't be reduced due to the Fukushima Daiichi nuclear disaster.
Original article: [Chinese]

Chinese Pension Funds a Step Closer to Investing in Domestic Stock Markets
News, cover
~ The decision to allow a portion of China's pension funds to be invested in the domestic stock markets is expected to be made soon. The EO has learned that as part of this plan to allow pension plans to invest in equities, a devoted investment management institution will soon be established in order to manage these investments.
~ Since last December, Guo Shuqing (郭树清), the recently-appointed chairman of the China Securities Regulatory Commission (CSRC) and Dai Xianglong (戴相龙), head of the National Council for Social Security fund have repeatedly mentioned the plan to allow pension funds to invest in the stock market.
~ There are various kinds of pension funds operating in China but the largest share of funds is tied up in "basic pensions" which are managed by local governments, and it is these funds that are to be given permission to invest in domestic bourses.
~ However, Dr. Zong Wenyu (文宗瑜) from the Ministry of Finance expressed his concerns to the EO. According to Zong, "the intention is to preserve and increase the value of the pension but it's difficult to fulfil this mission."
~ Zhang Gang (张钢), an expert in social security, says there are two main difficulties: the special situation of Chinese society and the "pay-as-you-go" system. The current 1.92 trillion yuan pension can hardly meet the aging society without subsidy from local governments, let alone the investment.
~ Zhang also says it's difficult to set up a special institution under these circumstances. Currently, pensions in China are shouldered jointly by the enterprises and employees, making contributions at the rate of 20 percent and 8 percent of the employee's income respectively.
Original article: [Chinese]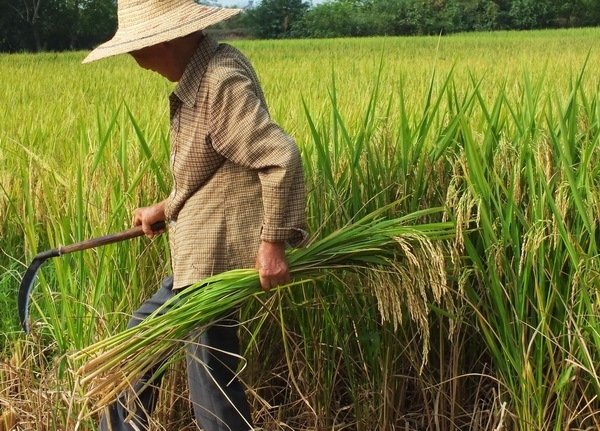 Agriculture Sector to Get 2.5 Trillion Yuan from Government in 2012
News, page 3
~The central government's budget for investment in agriculture is one trillion yuan, which includes allocations to the industry, rural areas and farmers. After adding investment from local governments, financial support for the sector will total 2.5 trillion yuan.
~There is widespread concern about how the spending will be monitored, and an official from the agriculture ministry told the EO that there are plans to improve the procedure used in previous years.
~The ministry official said that the government is determined to guarantee the domestic supply of agricultural products.
~This year, the government is focused on "innovations to agricultural technology," particularly with seeds. There will also be higher subsidies for major grain producing regions and households that cultivate land or livestock.
~The ministry official said that decision makers are very cautious about promoting the commercialization of genetically-engineered grain. During the period of the 12th Five-Year plan or even longer, genetically-engineering will be promoted as a field for scientific research, but not for commerce.
Original article: [Chinese]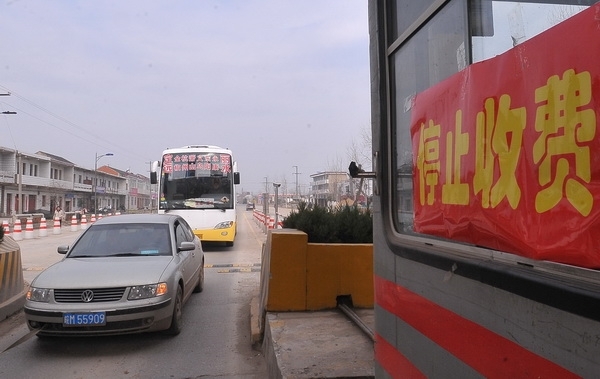 Local Governments Seeks Low Interest for Secondary Roads Loans
News, page 4
~Local governments last June began a survey into the country's network of secondary roads (二级公路), the third tier of roads after highways and primary roads. The central government is preparing to calculate subsidies using statistics on the roads' total length and the total debt associated with their construction.
~So far, 19 provinces have cancelled tolls on such roads, making it free to drive on around 100,000 kilometers of the roads. However, there are still large debts remaining from the construction of these roads and it's official policy for the central government and local governments to share the costs of repayment. One Chongqing government employee told the EO that "the central government subsidy isn't even enough to pay the interest."
~At the beginning of 2009, China raised tax on gasoline and cancelled a series of other levies on drivers. The central government, which collects revenue from the tax on gasoline, channels the cash into a 26 billion annual fund to pay for the loans and labor. That sum is inadequate and local governments are therefore looking for other repayment options, such as suspension of interest payments.
~Zhang Guangtong (张广通), a tax expert from the Central University of Finance and Economics blames the debt problem on over-building of roads as well as the introduction of the gasoline tax. He adds that tolls might also be cancelled on one category of highway, although their situation is more complicated.
Original article: [Chinese]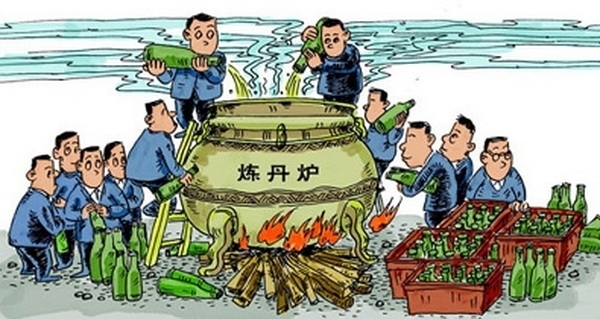 Technical Leader Quits Chongqing Brewery's Medical Research
Corporation, page 25
~ In a follow-up piece to an investigative report first published in Dec 2011, the EO digs deeper into the rapid fall in the share price of the Shanghai listed Chongqing Brewery (600132), following a company announcement regarding research into a vaccine for Hepatitis B.
~ The EO contacted Bian Jiang (边疆), who had been listed as a leading researcher of the vaccine project. Bian revealed to the EO that he stopped participating in the research project many years ago, which according to analysis, our journalists estimate might have occured in 2008.
~ Bian refused to reveal his current position in Jiachen Biological Engineering (佳辰生物工程有限公司). When asked about the transfer of the shares, Bian says "it's very complicated," and said that he was "not willing to talk about it at the moment."
Original article: [Chinese]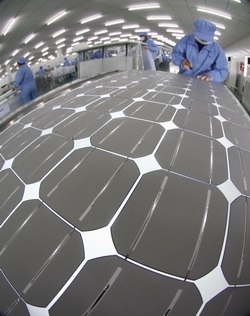 China's Solar Manufacturers See Rising Foreign Investment Despite Low Margins

Corporation, page 27

~Financial results for listed Chinese companies in the photovoltaic, or PV sector, show that most experienced a sharp fall in profits last year.
~Those companies blamed the losses on an excess of supply and the appreciation of the yuan against the euro.
~ One person in the industry told the EO that the price of polycrystalline silicon, a material used in solar cells, continued to fall in the last three months of 2011. This fall has prompted many producers of the material to shut down.
~ In total, one third of Chinese photovoltaic companies have partially or completely suspended production, an official from National Development and Reform Commission told the EO.
~ Despite the downturn for China's PV industry, foreign companies are continuing to invest in the sector.
~For example, Taiwan's Hong Hai Group (鸿海集团) recently announced a $30 million investment to produce solar batteries in Jiangsu Province.
~Most institutions expect that the true test for the global PV market will come in 2012.
Original article:
[
Chinese
]