Commentary Wrap: a selection of opinion pieces that have appeared in the Economic Observer and on our Chinese-language website over the past week.

Beijing-Shanghai High-Speed Railway Scores Poorly In First Month
By Gao Chujian (高初建), a media commentator
Jul 12, 2011
Economic Observer Online
On July 12, some high-speed trains were delayed due to electricity supply equipment breaking down near Suzhou, Anhui Province, and on July 10, there were also 19 delays because of thunderstorms in Shandong Province.
With overall investment of 220.9 billion yuan, the Beijing-Shanghai high-speed railway was considered a landmark project with first class equipment and astonishing speed. We can be proud of the achievement of railway construction in China, but we still have lots to worry about.
It's not enough to be able to build up this spectacular high-speed railway. Construction of a high-speed railway link is a huge and complicated engineering project. We rose to the initial challenge of manufacturing and constructing the line, but managing the line safely, efficiently and profitably seems a much bigger test.
It is easy to import technology, but the quality of people and the capability of management cannot to be achieved through money alone. When the incident happed on Jul 10, it was dinner time and the passengers spent two hours hungry and in the dark. This kind of service is a long way from the cutting edge standards of high-speed railway.
The most worrying thing for people is the role that bribery and corruption played in the construction of high speed rail in China, although we still didn't know exactly which lines and which engineering projects were affected.
Fortunately none of the incidents that took place on the Beijing-Shanghai line were life threatening. However, it still requires a thorough investigation with serious reflection on how we manage the running of the line and the service we offer to passengers.
Original Article: [Chinese]

High Prices for Foreign Milk Powder are Inevitable
By Zou Weiguo (邹卫国), the chief editor of the Corporation section of the Economic Observer
Nation, page 15
Issue 527
Jul 11, 2011
The price of imported brands of milk powder formula has continued to rise every two month over the past year. The market-share of foreign brands in the milk powder for babies sold in China has continued to expand, despite the regular price hikes. Maybe we could say that infant milk powder companies are making "super profits" or we could describe the phenomenon by saying Chinese consumers are willing to pay a "premium " for imported milk powder.
Why? The reason behind that customers are willing to pay more for imported milk powder is the fact that Chinese people have lost trust in local brands. This crisis of confidence goes back to the large number of babies who were affected by the Sanlu "melamine" milk scandal in 2008 .
People have actually lost trust in China's food safety system in general. Most people think that even if certain brands of domestic milk powder were stamped as safe according to national standard, they're still not actually safe to drink.
This loss of public trust is not a sudden or unexpected thing; it's closely related to the way in which the Chinese government has dealing with food safety incidents in the past.
First, the issue of public health and safety does not appear to be at the top of the government's agenda.

Secondly, when an incident does occur, the government takes the leading role and those who seek to resolve it via a legal route run into problems and the cases are often suppressed.
Lapses in food safety generally involve consumer who have suffered at the hands of a company, but in China the administration will take control of the issue and mediate between the two parties.
But attempts to block legal avenues of redress and the government's dominance of any attempt to mediate the issue will weaken society's respects of the law. Once the public's trust has collapsed, they will have to seek a solution from outside. That's why people much prefer to choose imported infant milk powder, leading inevitably to a "premium" price paid for imported products.
Original Article: [Chinese]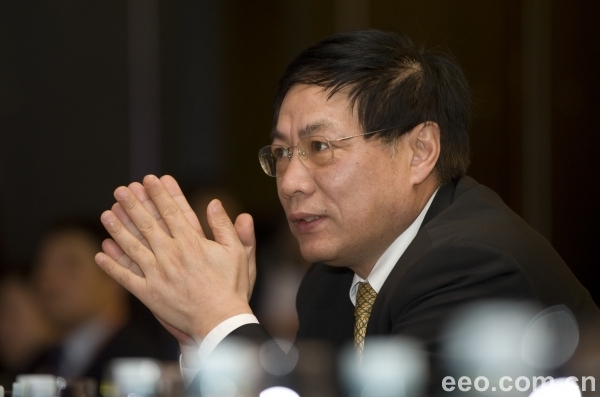 Ren Zhiqiang: We Cannot Say for Sure Whether Property Prices will Fall
By Hu Fangjie (胡芳洁)
Ren Zhiqiang (任志强) is one of China's most well-known property developers and an avid Weibo user. He recently retired as CEO of Huayuan Group but the 60-year old still holds the position of Chairman of the listed Huayuan Property Co Ltd.
Property, page 38
Issue 527
Jul 11, 2011
EO: China has been regulating and controlling the property market for more than one year, do you expect property price to go down?
Ren Zhiqiang: I have never seen any country in the world with annual GDP growth above 8% that has seen property price go down. But if China's central government wants to bring the price down, it can always cancel market sales and bank loans in order to realize its goal. If the government uses the visible hand (macro controls) to manipulate the market, anything could happen. We cannot say it for sure that the price will go down because we don't know what the government will do tomorrow.
If the government lifts the purchase restrictions tomorrow, the price will go up. Or the government might cancel loans to the property market. When the market is manipulated, nobody can predict the future of property prices. Why does the price have to go down? It does not conform to the rule of the market economy.
But what already happened is that the growth in average prices is slowing and more and more cities are involved in this trend.
EO: But now the credit contraction policy and the purchase restriction policy are both aiming at bring down the property price.
Ren: It is wrong that banks don't offer loans. Banks are now raising the down payment ratio and mortgage interest rates for first-house purchases, which go against the intentions of the central government. If loans are cancelled, property prices are sure to go down because there'll be no market anymore. We cannot ruin the market economy just for the sake of bringing prices down.
The purchase restriction policy is against the Constitution. It violates a person's right to buy. It also violates the principles of the market economy.
If this situation continues, the economy will break down. We have already seen that the available supply of residential housing is starting to decrease, investment is declining, and newly started building space is declining. If this downward trend continues, will there be any apartments for sale next year or the year after that?
EO: Some property companies who are forced to lend at exorbitant annual rates of above 50% are not reducing sales prices but selling themselves to bigger companies. It provides a good opportunity for bigger companies to "eat up the little fish". What do you think of this phenomenon?
Ren: The most important characteristic of the property sector is that it will never go bankrupt. Because the most important resource it owns is the land on which say a half-finished building is located, and this can be transferred immediately. Those small companies which are being acquired by larger players are not necessarily suffering bankruptcy; they might actually earn a large amount of money through the transfer.
EO: Do you think the large supply of low-income housing coming online will squeeze out property companies that are currently focused on developing small and medium sized apartments?
Ren: Low-income housing has nothing to do with the market. It doesn't exert any impact on the market. And who can say for sure that the target set for low-income housing can be fulfilled?
Low-income housing will not start until this November and won't be completed until next year or the year after that. What impact can it exert on the market? Who knows, by then, maybe the policy has changed.
Original Article: [Chinese]
Observer Forum: Social Transition and Nation Building
After thirty years of development, China is now supported by a strong economy but faces social problems related to the infringement of civil rights, the widening wealth gap and the lack of an independent judiciary. On the one hand, non-governmental organizations and communities appear to be addressing these issues. On the other hand, political reform is necessary to form a system that is more in harmony with the emerging civil society. The Economic Observer invited three scholars, Ren Jiantao(任剑涛), Yu Jianrong (于建嵘), and Qiu Feng (秋风) to share their insights into how China can make a smooth transition to a more democratic and equal society at the most recent of the paper's regular forums.

Ren Jiantao(任剑涛)"Only by enhancing the legal system and building a framework for constitutional democracy can national identity be strengthened and society effectively administered."
Original Article: [Chinese]

Yu Jianrong (于建嵘): "The key to political reform in China is county level government. I suggest that political reform on this level begins with local congresses where citizens can elect their own deputies."
Original Article: [Chinese]
Qiu Feng (秋风): "The basic principle of a rational nation building approach is that the country accepts and tolerates the society that has emerged over the last thirty years. Only when the government and society coexist harmoniously can long-term stability be achieved."
Original Article: [Chinese]
Ren Jiantao(任剑涛)is a professor of international relations at Renmin University
Yu Jianrong (于建嵘) is professor and director of the Rural Development Institute's Social Issues Research Center at the Chinese Academy for Social Sciences in Beijing, China,
Qiu Feng (秋风) is a freelance scholar
Links and Sources
China Daily: Milk powder image