Issue Wrap No. 527, Jul 11, 2011
Highlights from the EO print edition
Issue Wrap No. 526, Jul 4, 2011

Fears of Domino Effect as Local Government Plans Transfer of Bond Issuer's Assets

News, cover story
~ Yunnan Investment Holding Group Company, the biggest financing platform in Yunnan, plans to shift its core asset to another company, a source told the EO, describing a move that could prompt a ratings downgrade for 7.5 billion yuan worth of associated bonds.
~Yunnan Investment will set up a new company, to which it will transfer assets that it acquired with the proceeds of two bond issues. The new company will also repay Yunnan Investment's bondholders. This type of restructuring is without precedent in China.
~ As is the case with many Chinese companies, Yunnan Investment has reciprocal agreements with other companies to guarantee their debts. Credit agencies may also cut credit ratings on these bonds. Qu Hongbing, the HSBC Asia Pacific Managing Director, says the mutual guarantee in China will expand like a virus and cause a domino effect.
Original article: [Chinese]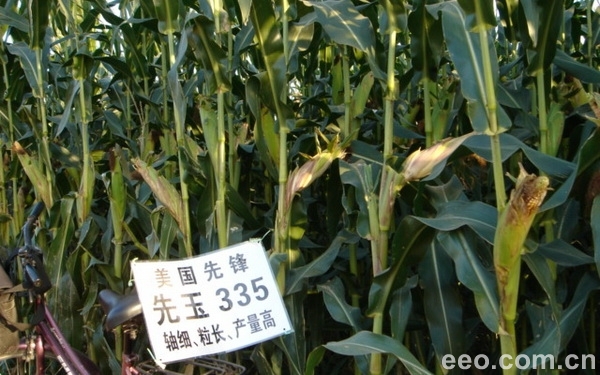 Ministry of Agriculture Confirms Suspect Corn Strain is not Genetically Modified

News Page 2
~ On June 30 at a conference on genetically modified food hosted by the Ministry of Agriculture (MOA), officials confirmed once again that a strain on corn called Xianyu 335(先玉335) is not genetically modified. The investigation was conducted in response to ongoing concerns among farmers after the strain was removed from the MOA's official list of recommended "quality corn varieties" on Mar 2.
~ The doubts of many farmers and experts about the Xianyu 335 variety can be traced back to September last year when The International Herald Leader (国际先驱导报), a Chinese newspaper under the control of the Xinhua News Agency, published a story (short abstract in English here) describing how farmers in Shanxi, Jilin and Heilongjiang provinces had noticed that no mice were attracted to large piles of the corn and that the birth rate among sows fed that strain corn had fallen. The farmers believed that these unusual phenomena were due to the Xianyu 335 being a genetically modified variety of corn.
~ After the International Herald Leader report was published, the Shanxi Agricultural Bureau conducted "careful research" into the corn and on Sep 21 published an official statement on their website declaring that the Xianyu 335 strain is not genetically modified.
~ According to an inside source at the MOA, although Xianyu 335 is now confirmed as non-GM, there are indeed illegal GM crops in some regions of China. The MOA has also launched a new nationwide initiative to send teams out to inspect crops in search on illegal GM plantations.
Original article: [Chinese]
Public Rental Housing Lacks Funding
News, page 5
~ Local governments are facing difficulties in raising finance to construct the 2.2 million public rental apartments (公租房) that the central government has set as a target for this year. The public rental apartments are a new kind of policy-based housing that are targeted at low-income families and individuals but are different from other kinds of government-subsidized or affordable housing in that they are often provided to non-local residents and also because the eligibility requirements that qualify families for access are not as strict.
~ The long payoff period and low rents involved with these developments have turned many investors away. Given banks, insurance companies and trusts are only willing to invest in these kind of projects if the annual rates of return was 8 or 9 percent or even higher, but most of these projects would only be able to pay returns that fall short of the current benchmark annual lending rate of 7.05%.
~ Attempts by some investors to explore new financing channels have not gained approval. The Beijing Branch of China Construction Bank agreed to lend 20 billion yuan to the Beijing Capital Construction Commission in an agreement signed last November. But the China Banking Regulatory Commission has yet to approve the proposal.
~ Under pressure to meet the quota set by the central government, some local governments are building public rental apartments on land that has been zoned for industrial use or on collective land (often located on the outskirts of cities or in rural areas) even though this is not permitted by the Ministry of Land and Resources. In Zhengzhou, the capital of Henan Province, 48 of the 128 acres of land assigned for public rental housing is being built on what was originally zoned as industrial land.
~ The demand for public rental apartments is unclear and some analysts think that some smaller cities and townships have been assigned too much. In small towns in Henan and Hebei for instance, most of the employees in companies have their own apartments and no one wants to live in an apartment of less than 60 square meters, which is the upper limit of the floor space allowed for public rental apartments.
Original article: [Chinese]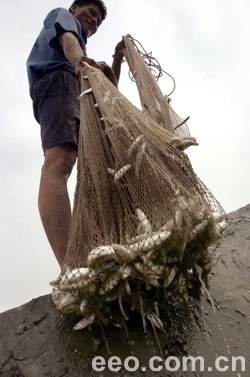 Yangtze's Four Freshwater Fish at Risk
Nation, Page 9
~ Ding Wenxiang (丁文祥), a 64-year old professional fisherman from Hubei province, didn't enjoy his trawl when he took the Yangtze on July 1 for the first time since April when the annual non-fishing period began. Compared with 10 years ago, "there is almost nothing to fish," he says, adding that the decrease was clear after the construction of Gezhou Dam (葛洲坝) and the Three Gorges Dam (三峡工程).
~ At one stretch in Hubei that was monitored between 2003 and 2009, the quantity of roe from China's four main freshwater fish - black carp, grass carp, big head carp and chub– fell by 90%. Some Yangtze River species are now endangered, such as the wild crucian, which was a common catch only 30 years ago.
~ Chen Jinjiang(陈进将), the vice president of Changjiang River Scientific Research Institute, gives four reasons to account for the shrinking amount of fish in Yangtze River: the construction of dams, reclaiming farmland from the lake (围湖造田), overfishing and water pollution.
~ Meanwhile, the annual three-month fishing suspension, which was a reaction to the fall in fish numbers in the Yangtze, has also had a big impact of professional fishermen like Ding. The EO tells how the life of professional fishermen like Ding has changed since the fishing suspensions were introduced in 2002. The 300 yuan in allowances, which they won from the government to tide them over during the three-month closed season fishermen, is still far less than the 7,000 or 8,000 yuan that they used to earn over the three month period. More and more young fishermen have left and started working in factories, but it's hard for older fishermen like Ding to move off the river since they don't own land or houses and aren't entitled to the same welfare benefits as farmers.
Original article: [Chinese]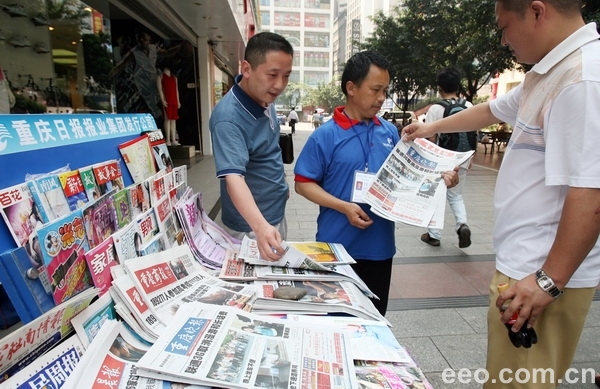 Collusion among Chongqing Newspaper Publishers
Nation, page 10
~ On July 6, Chongqing's two main newspaper groups simultaneously doubled the price of their four papers from five mao to one yuan, claiming that they were losing profits as sales grew.
~ Three of the newspapers belong to Chongqing Daily newspaper group: Chongqing Daily News, Chongqing Evening News and Chongqing Economic Times. The other one, Chongqing Times, belongs to that company's rival, Shangxi Huashang Media Group.
~ Shangxi Huashang launched Chongqing Times in 2004, threatening the Chongqing Daily newspaper group, which put up a series of obstacles for its new rival.
~ Chongqing Daily newspaper group prohibited its 300 newspaper kiosks from selling the Chongqing Times and told its advertisers not to increase their spend in the Chongqing Times.
~ A source close to the matter told the EO that the decision to raise prices was taken by Chongqing Daily newspaper group, with the Chongqing Times at first refusing to raise its price. Shangxi Huashang Media Group changed policy after subsequent negotiations with its rival.
Original article: [Chinese]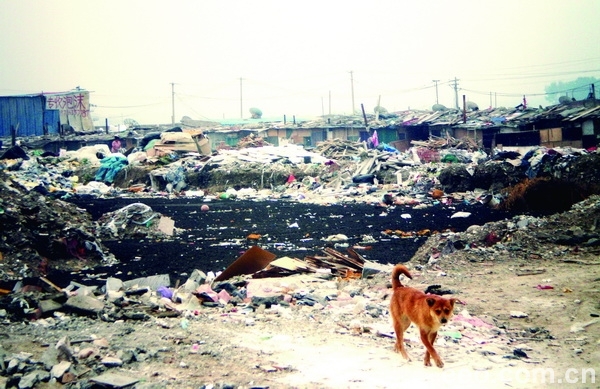 Beijing's "7th Ring of Garbage"
Nation, page 12
~ Photographer Wang Jiuliang recently held an exhibition called Garbage Besieged (垃圾围城), the exhibition featured images of the 400 unofficial garbage dumps that litter the areas outside Beijing's 6th ring, forming a 7th ring of garbage.
~ These unofficial garbage dumps are not regulated by Beijing's environmental sanitation authorities, business contractors pay the villages for permission to operate on the land. Villagers in Xiaozhangwan (小张湾村), three kilometers outside the southern section of Beijing's 6th ring road, explained to the EO how these unofficial garbage dumps work.
~ The village had been removing sand from the ground for quite some time and large pits have formed. The village has rented the use of these pits to a businessman. The contractor then charges people to dump garbage into the pits. The price they charge those who want to dump rubbish is much lower than the fees at the official rubbish disposal sites regulated by the municipal government.
~ However, the main profit the contractor gets is from recycling. "The garbage dumping fee depends on the content of the garbage. If there is a lot of good stuff that can be recycled, they don't charge any dumping fee, or even give the dumper some money," explained photographer Wang Jiuliang.
~ According to Wang's research, the contractor and those individuals who collect and sort the rubbish share the profits made by selling it on to recyclers. "Normally, if the stuff were sold for 100 yuan, the contractor would get 70 and the rubbish sorter 30."
~ After picking through the rubbish all day, the workers head out at dusk to sell what they've collected at one of the hundred or so makeshift markets for rubbish that line the city's 5th ring road, according to Wang Weiping (王维平), a well-known expert on the issue who works with the Beijing municipal government.
~ Wang also said that if there was no one going through and sorting out the material that can be recycled, Beijing would have produce 10.5 million tons of waste last year rather than 6.5 million tons.
~ However, a portion of the rubbish that is selected doesn't meet the requirements of recyclers and this will lead to new piles of rubbish forming in other areas of the city.
~ In the final analysis, to solve the garbage problem you need to reduce garbage output, argues Wang Weiping who offers Japan as a model for China to follow. The amount of rubbish thrown away in Tokyo last year was only 56% of the amount disposed of in 1989, a gradual trend which has resulted in the closure of ten of the city's 25 garbage-powered power plants.
Original article: [Chinese]
China's Top-Ranking Students Shun Mainland Universities; Favor Hong Kong
Nation, page 12
~ Recently Yu Leping, the highest-ranking student in China's university entrance exams from the Shanghai region declined an offer from Tsinghua University, one of the country's top two universities. Instead he chose Hong Kong University. Ten more first-ranking students from other provinces have chosen Hong Kong for tertiary study.
~ Meanwhile, top universities in mainland China have started a war for students.
~ There are a number of reasons for universities to fight for students. One is the number of students sitting university entrance exams - it has been decreasing year after year. According to figures from the Education Department, the number of students sitting the gaokao this year was 9.33 million, down 1.17 million from 2008.
~ Another reason is that some students have abandoned the national university entrance exams, and chose to go abroad for study, for example to the United States. With the increase in income, more and more families in China are able to afford the cost for overseas study.
Original article: [Chinese]
Foreign Banks Struggling To Meet China's 2012 Deposit Ratio Deadline
Market, Page 19
~ According to an authoritative source, the aggregate loan-to-deposit ratio for foreign-funded banks in China broke through the regulatory limit of 75% at the end of May. Three quarters of them have exceeded the limit. In 2006, they were given a 5-year grace period to meet this target, they now have less than six month before the deadline expires.
~ The aggregate ratio for foreign-funded banks was 74% at the end of this April, and 12 of them met the requirement, but it bounced back over 75% at the end of May.
~ It was reported that HSBC's China unit had the lowest loan-to-deposit ratio of any foreign-funded bank - at 65.9% - with Societe Generale's China unit showing a ratio of somewhere between 100% and 150%.
~ The China Banking Regulatory Commission has requested that those banks with high loan-to-deposit ratios submit a progressive plan to reduce the ratio. If they still can't meet the requirement by the end of this Dec, there is a chance that they will be offered an additional "3-month buffer period."
~ Many foreign-funded banks still worry that it will be hard for them to receive enough local deposits after the 5-year grace period has expired. A recent report by Price Waterhouse Coopers showed that the three most important capital sources for foreign-funded banks are: corporate deposits, Chinese banks and their parent companies.
~ "It is so hard to get permission to open branches, how are we supposed to get more deposits," a senior executive from a foreign bank told the EO.
~ However, a person close to the Chinese banking regulators argued that the Chinese attitude to foreign capital is looser and more open than European and American governments' approach to Chinese banks,
Original article: [Chinese]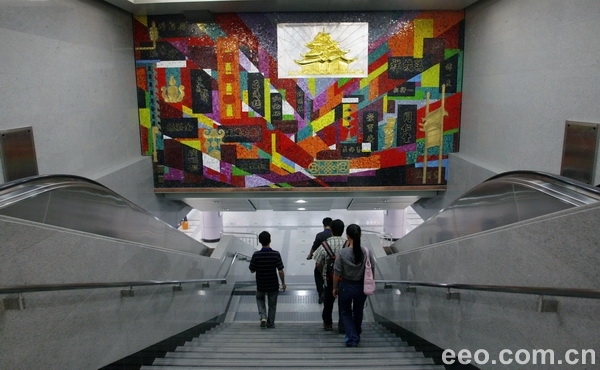 Attention Focuses On Otis's Maintenance Policies After Escalator Death
Corporation, page 29
~ Otis Escalator Company, the world's largest manufacturer and maintainer of escalators, has been under scrutiny since the fatal accident on one of its escalators at Beijing Zoo station on Line 4 on July 5.
~ All of Otis's 257 escalators in Beijing were halted for inspection on July 7, and the Beijing Municipal Transportation Administration Bureau has suspended further purchases from the company.
~ China's urban infrastructure has developed rapidly in recent years, and suppliers, like Otis, were prepared to cut to prices in order to win contracts. Some companies even recorded losses on municipal contracts. With tiny margins, there was extreme pressure on the companies to reduce costs, particularly on maintenance.
~ The most controversial element of last week's elevator incident is the quality of Otis's after-sale care, but the causes remains under investigation.
~ The maintenance agreement between Otis and the operator of subway line 4 shows that Otis was still responsible for maintaining the escalator, and remains so until Aug 10, 2011.
~ An employee of Otis who is dealing with the accident said the company will therefore bear the cost of all the maintenance and quality checks ordered in the wake of last week's accident.
~ A similar accident occurred in Dec 2010 on another OTIS escalator in Shenzhen, which was also blamed on problems with after-sale maintenance.
~ According to some Otis insiders, the company's departments for production, sales and after-sale maintenance are run independently.
Original article: [Chinese]
Domestic Auto Companies are Losing Market Share
Automobile, page 33
~ In the first five months of this year, Chinese-owned car manufacturers sold 2.7365 million units, accounting for 45.4% of the total domestic auto market. This represents a 2.49 percentage point decrease on the same period last year, according to the China Passenger Car Association.
~ The 2.5 % drop can be explained by a few factors: the withdrawal of the various stimulus measures introduced by the government in 2009 (sales tax reductions and subsidies for hybrid cars), the lack of R&D and also the increased competition from foreign car brands.
~ Sales have also been affected by the introduction of purchase restrictions in Beijing and other fist tier cities in China.
~ After two years' rapid increase, growth in China's car market has started to slow. The number of passenger cars sold in China in the first 6 months of 2011 was only up 5.3% on the number sold over the same period in the previous year, a far cry from the year-on-year growth of 41.3%witnessed in the first half of 2010.
~ Against this background of a gradually slowing rate of growth, foreign brands have managed to maintain a steady increase in market share, but Chinese brands have seen their market share shrink.
~ "The incentive policy was put into place in haste, and was withdrawn abruptly. Car companies felt that they were on a rollercoaster," said a sales manager at one Chinese car company.
~ According to some industry insiders, many Chinese own brand car companies don't have the core innovation technology.
~"When the brand is not powerful enough, it is impossible to reap great profits." For any Chinese brand car company, they need to ensure that they can survive before they can get strong, the general manager of a Chinese brand car company told EO. When foreign brand cars are reaping premium out of the good brand image, Chinese brands have to use low price to attract customers and guarantee its low end market share.
~ "The policy should encourage car companies to enhance their R&D and upgrade technology and innovation, instead of encouraging them to merely increase sales" said Zhang Zhiyong, a auto industry analyst."
Original article: [Chinese]
Links and Sources
China Agricultural Web: Image of corn