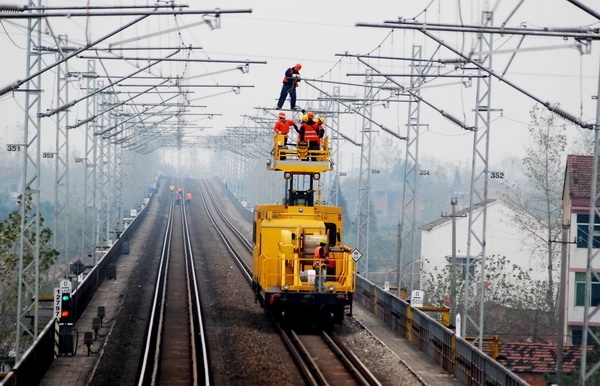 Corrupt Supply Chain for High-speed Trains
News, Cover
~ Railway manufacturer China CNR Corporation Ltd, recently recalled their CRH380BL high speed trains, which have repeatedly malfunctioned on the Beijing-Shanghai line. China CNR has blamed most of the problems on the suppliers of parts for the trains.
~ A number of domestic suppliers said that the Ministry of Railways certifies all suppliers and approves parts that they make.
~The manufacturers of high-speed train and parts suppliers formed an "iron triangle" with the Ministry of Railways, but they ought to have been independent of one another.
~The Ministry of Railways has direct control of parts suppliers, while many parts are also sold through intermediaries.
~An industry source said that these suppliers only needed to maintain a "good-enough" relationship with the train manufacturers, such as China CNR and CSR Corporation Limited, as it was the Ministry of Railways that made the important decisions on awarding contracts.
~The director of the ministry's Transport Bureau, Zhang Shuguang(张曙光), who was removed from his position in July this year, was one of the most powerful figures in the high-speed rail tendering process. The investigation into Zhang is said to be related to corruption in the tendering of high-speed rail contracts.
~Similar to the parts suppliers, the two manufacturers - China CNR Corporation Ltd and CSR Corporation Limited - also rely on the Ministry of Railways, which accounts for 60% of their revenue.
~ A parts supplier in Shanghai said that some suppliers that have no influential contacts (关系) and have to go through grey channels to win contracts to supply manufacturers. They need to be certified by the Ministry of Railways and they need to win tenders.
~ "The certification the tendering process are both controlled by the Ministry of Railways; even if you have the equipment, you don't stand a chance unless you know someone senior," a domestic supplier said.
~ "As long as there is no big problem with your products, and your parts aren't that important for the high-speed railway, [the railway ministry] is normally ready to turn a blind eye," the above supplier told the EO.
Original article: [Chinese]
Auto Industry Goes Off the Road
News, Cover
~ Beiqi Foton (福田汽车) announced last month that it will invest 11.7 million yuan to establish a petroleum sales joint venture with China National Petroleum Corp (CNPC), the country's biggest energy company
~ Foton is not the only Chinese auto brand to diversify out of the auto sector and expand into another industry; Chery (奇瑞) has also invested in real estate, coal mining, agricultural machinery and even a shipyard.
~ As for the source of Chery's funds, a person familiar with the issue said that money is not an issue for Anhui Province's flagship enterprise. "There is no shortage of policy subsidies […] the financial support from local government and banks, is sufficient to support a number of investments."
~ JAC (江淮汽车) on the other hand is buying stocks; over the last twelve months, it has invested 800 million yuan in securities and financial products. In April, JAC announced that it had earned 47 million yuan on its 300 million yuan securities portfolio.
~ Other auto companies have entered industries such as battery manufacturing, education, parks and real estate.
~ There are two separate factors that are driving auto brands to invest in other industries –some, such as Chery, have money to spare, while others are seeking higher returns due to difficulty in raising capital given the current tightened monetary conditions.
~ Car companies' most recent half-year reports show that most brands have been caught in a difficult situation with sales and profits both falling.
~ Auto industry experts point out that the investment approach of China's auto companies is exceptional: "The world's most successful automotive companies, such as Volkswagen and Audi, aren't involved in so many industries," one of them said.
~ "Secondary businesses are like opium, it's easy to get lost if you're too caught up. In fact, the carmakers are disorientated right now," another auto analyst said.
Original article: [Chinese]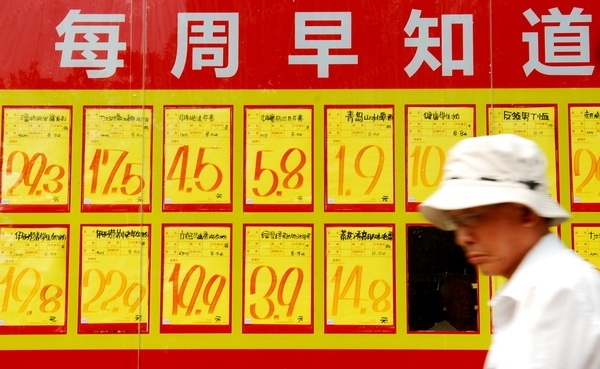 Agricultural Products the Main Driver of Consumer Price Increases
News, page 6
~ Wang Jingjing still remembers back to 2009 when eggs only cost 6 yuan per kilo, but those days are long gone, official statistics reveal that by end of Aug, the average price of eggs around China had reached a new high for this year of 10.21 yuan per kilo.
~ Pork and soybean oil prices have also hit new record highs in the past year.
~ Through May and Jun this year, customers have watched as pork prices increased on a daily basis. In Aug, the average price of pork across the country reached 30.87 yuan per kilo, a 61.5% increase on the price paid last August.
~ Since July, cooking oil producers have also been raising prices. A person working in the industry predicted that the price of cooking oil will continue to increase in the future.
~ Aside from seasonal factors that effect the supply and demand of these products, another important factor driving food prices higher is the increased cost of "upstream costs" such as animal feed and fertilizer.
~ An official from China Feed Association told the EO that the recent hikes in the price of Chinese eggs are mainly due to the recent dramtic increase in the price of chicked feed.
~ Since Sept, the average price of corn and soybean meal around the country has increased by 22.2% and 6.7% year-on-year.
~ Sun Wencun, a macroeconomic analyst with CITIC Securities believes that fluctuations in food prices may have an even the future might have an even greater impact on inflation in coming months.
~ Another two analysts that the EO spoke to believe that pork price will not increase by too much in the future, though we'll have to wait until next year for pork prices to actually start falling. They also argued that the recent increase in the cost of feed is the main factor driving up pork prices.
~ Huang Xiaojun, who works in the agricultural commodities division of Beijing Capital Futures, predicted that the price of agricultural products will remain high throughout the second half of 2011.
Original article: [Chinese]