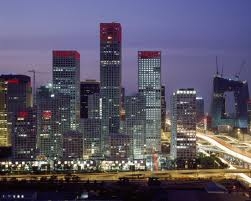 Slowest Growth: Beijing
Nation, page 10
Beijing's economy grew by 8% between January and June, which was well below its average rate of 11% during the 11th Five-Year Plan, and one of the lowest rates across China.
Officials attribute the slowdown to restrictions on the real estate and automobile vehicle purchases and the departure of Shougang Group (中国首钢集团) from Beijing.
"Revenue from land" is usually the main source for all local governments, Beijing, however, is beginning to reduce its dependence on this source. Beijing's land revenue for the first half of 2011 decreased 18%, and business tax on real estate fell by 36 percentage points.
Real estate investment had previously accounted for half of the total investment in Beijing, while tax revenue from real estate accounted for 20% of local revenue. But since the launch of restrictions on property purchases, the growth rate of business tax in Beijing's real estate industry fell from 41.5% to 5.5%.
Cars were another main part for Beijing's consumption. However, due to the implementation of restrictions on cars purchases this year, sales on automobiles fell 50% in the first half of the year.
As Beijing began enters a period of the economic transition and structural adjustment, Guo Jinlong, mayor of Beijing, has called for the city to be more determined and proactive in adjusting the structure and method of its economic development.
With rapid economic growth each year, "metropolitan problems" have become increasingly obvious among Beijing's 20 million residents. Population expansion, traffic jams, the shortage of water resources, heavy pollution and rubbish disposal are just a few of the issues forcing Beijing to change its development strategy.
"There is a price to pay for change. There's a quote from a movie, 'temporary retreat is advancement in the future,' which suits the current Beijing well," said Du Deyin, the Chairman of the National People's Congress's Standing Committee.
Original article: [Chinese]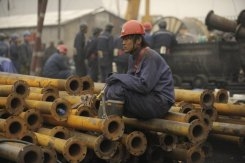 The Secret Shaanxi's Success
Nation, page 9
Shaanxi was one of the fastest growing provinces in the first half of the year, maintaining a 13.7% economic growth, which doubled the growth rate of its fiscal revenue in the first half of this year. Local budgetary revenue was 95.97 billion yuan.
Two factors have contributed to the significant increase in fiscal revenue.
Firstly, part of the increased income is from tax revenue, especially from resource tax, which has more than doubled, boosting tax revenue 39.3%. At the same time, non-tax revenue tripled according to figures provided by Shaanxi Provincial Finance Department.
Shaanxi has been taxing miners for exploration and mining rights, bringing in revenue of more than 37.55 billion yuan in the first half of the year.
As Shaanxi has becomes rich, so the government has begun to plan financially. For example, in the beginning of the year, the governor promised that four fifths of the extra revenue would be spend on public livelihood, ensuring basic pensions, medical security and allowances for urban and rural areas.
Such spending rose dramatically in the first half of 2011: spending on housing security more than tripled, spending on health was up by 96.1%; and for social security and employment, it rose 42.4%.
Original article: [Chinese]

Fastest Growth: Tianjin
Nation, page 10
With first-half GDP of 500 billion Yuan, and a growth rate of 16.6%, Tianjin is the fastest growing region in China. According to Zhang Qiang, the deputy chief of Tianjin municipal Bureau of Statistics, Tianjin's GDP is expected to be even higher in the second half of the year.
Guangzhou is wary of such strong growth. According to Wan Qingliang, mayor of Guangzhou, if Tianjin's growth rate continues to be 3 percentage points higher than Guangzhou, Tianjin's economy will exceed Guangzhou in two or three years.
Tianjin's many recent large projects invested include the Airbus A320, a new carrier rocket, and millions of tons of ethylene, that have brought in 140 billion yuan, contributing to over 60% of industry growth in Tianjin.
Huang Xingguo, mayor of Tianjin, says that while carrying out large projects successfully, the city should put also more efforts into developing small to medium-sized science-oriented enterprises and service industry.
Original article: [Chinese]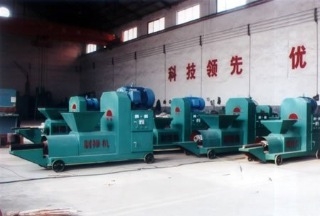 Leading in the Centre: Hubei
Nation, page 10
According to Hubei provincial Bureau of Statistics, GDP for the first six months amounted to 857.1 billion yuan, up 14.1% compared to last year, the fastest rate of any central provinces in China (Henan, Hunan, Anhui, Shanxi, Jiangxi and Hubei).
According to Ye Qing, deputy chief of Hubei's Bureau of Statistics, the province's growth has been driven by large provincial investment projects and industrial transfer policies that encourage low-end industries to relocate inland from the coast.
As a result, GDP growth rate is highest in the western region, then the central area, and finally the eastern provinces. Statistics show that investment is the biggest portion of Hubei's GDP growth.
There are some concerns behind the investment boom. A report from Hubei province's Bureau of Statistics shows that there's a growing difficulty keeping a fast supply of investments as monetary policy tightens at a national level. As a result, getting money for projects will be tougher and land becoming less available.
Ye Qing thinks Hubei's GDP growth rate will remain high, but slow a little, "the total GDP growth rate will probably be less than 14% for the full year."
Original article: [Chinese]