Lenovo's LePad Pricing Dilemma
Published: 2011-03-16
Issue 510, Corporation, page 31
March 4, 2011
Translated by Guo Wei
Original article: [Chinese]
Chinese PC maker Lenovo will launch LePad to join the tablet fray in late March. Prior to that, its main rival Apple has introduced iPad2 at a price hard to match – 499 USD.
Lenovo CEO Yang Yuanqing has yet to reveal LePad's pricing, but earlier company notices indicated that LePad would likely priced from 3,499 yuan (529 USD).
In the past, Chinese PC makers have counted on low-price strategy to compete with foreign brands, but Apple has turned the table around this time, and Lenovo gets a taste of its own medicine.
Apple's Costing

Days before iPad2 was launched, the Wall Street pundits had doubts over the new product, claiming it lacked substantial technological breakthrough, and predicted it to be costlier than the first generation iPad.
However, at the new product launch, Apple co-founder and CEO Steve Jobs stunned the world when he announced iPad2 cost the same as the old ones – from 499 USD – despite it being better.
Compared to its older sibling, the latest iPad2 is 33% thinner, its processor two times faster, and graphics performance nine times better. It is equipped with two cameras, new software, and a battery lasting 10-hour.
"A tablet pc contains some 400 components, the parts alone cost nearly 499 USD,"said Li Yi, Mobile Internet Industry Alliance secretary-general.
As Apple's iPad and iPhone use similar components and technology, the company has the advantage of bulk purchases with exclusive suppliers, allowing it to minimize cost.
Apple acquires more than 60% of the world touch screen supply, mainly produced by Taiwan's TPK Holding and Wintek Corporation. In addition, Apple is said to be negotiating with Samsung Electronics for more supply worth some 7.8 billion US dollar, and if the deal is sealed, "it may cause a shortage of touch screen supply in the open market," said Yan Lanxin, senior analyst of IDTechEx Consultancy.
Apple's control over the up-stream suppliers of touch screen has set a high benchmark for competitors. If Lenovo is to compete with iPad in terms of hardware superiority, it needs to pay more for first class hardware suppliers.
Apple has always been savvy in creating brand loyalty, targeting the middle-class and fashion-minded consumers rather than the mass market; this has allowed Apple the leeway to charge more.
However, Apple has initiated low-price strategy for iPad2, which is even cheaper than most tablet PC products in the market. "Low prices used to be the best weapon for Chinese companies to gain market share, this is bad news for them,"said Li Yi.
Competitive Edge

Apple has loyal followers, who would buy new products unveiled by the company at the first opportunity. They are fond of Apple's products, and believe in Stave Jobs, these two factors go hand-in-hand.
iPad has taken up 83% of the market share for tablet PC, and it has sold 12.9 million iPad to date. Apple has promised its suppliers this year, the sales target is 40 million.
Apple's aggressiveness in pushing iPad sales has stirred Chinese tablet PC makers, who fear further erosion of market share. Meanwhile, Lenovo has chosen this juncture to release LePad, its pet project for developing mobile internet business. "What we need is Apple's global brand loyalty, and the strong team of applications suppliers behind it."
Liu Jun, Lenovo mobile Internet and digital group president, said the greatest strength of LePad lies in its extended auxiliary products, such as by adding an expansion slot of U1Hybrid, the tablet could run like an ordinary notebook computer.
LePad uses Android system, and the expansion slot runs on Windows 7, thus offering two platforms to satisfy the needs for entertainment and office applications. Lenovo also has a touch of localization for Chinese market, such as adding camera, USB interface, and applications that support flash and multimedia. In addition, LePad's keyboard design caters for both notebook and pad users.
The branding strategy of LePad, however, was flawed from the very beginning, said product positioning and marketing guru Al Ries, who is the co-founder of Ries & Ries consulting firm in Atlanta, United States.
Al Ries said by naming the products LePhone and LePad, Lenovo had locked them to well-known brand names, and that could create a wrong impression on consumers, regarding them as bootleg and inferior version of Apple's products.
Apple has established a leading position in smart phone and tablet PC sectors, new comers into the industry should never try to copy what Apple did, but to develop different products, Al Ries suggested.

This article was edited by Lam Li
The views posted here belong to the commentor, and are not representative of the Economic Observer
The EO correspondents are on the ground, sending in the latest updates on the Japan Earthq...
Interactive
What Chinese officials think about government transparency.
Translations of popular Chinese phrases that reveal something about 2010
Multimedia
Take a look back at some of the most important news events that helped shape China in 2010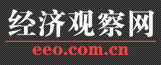 EEO.COM.CN The Economic Observer Online
Bldg 7A, Xinghua Dongli, Dongcheng District
Beijing 100013
Phone: +86 (10) 6420 9024
Copyright The Economic Observer Online 2001-2011