Views from the East: China's Philanthrocapitalism
Published: 2010-09-24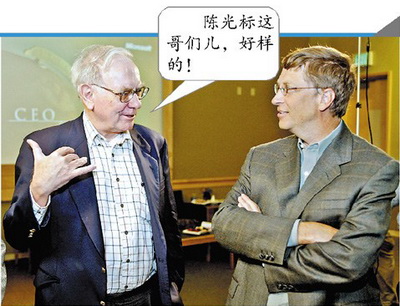 According to domestic media reports, the response of China's wealthy to the Buffett and Gates charity banquet has been less than enthusiastic.

Chen Guangbiao, the boss of a Jiangsu recycling company, alone has promised to donate all his wealth, and he's also urged his peers to open their pocketbooks. But many, like China's richest man, Zong Qinghou, have flatly refused to take part.
Zhong commented that that the wealthy can do more for the poor by creating jobs rather than by donating money.
To many Chinese people, the lackluster response to Gates' humanitarian cause has seemed embarrassing and puzzling. Economically, China is thriving, and it seems only natural that the top beneficiaries of the country's wealth would want to give something back.
The affair, combined with recent reports about the uncertain future of Jet Li's One Foundation, has sparked a lively debate about the state of Chinese philanthropy.
Are China's rich merely being stingy, or are they right to be skeptical about charitable causes?
Last week, the Chinese press produced an impressive gamut of perspectives on the Gates-Buffett Banquet. Commentators generally lamented the lack of charitable donations in China but attributed the phenomenon to very different causes:
The Economic Observer's Editorial Board discussed the structural and legal barriers to charity:
"If there is no transparent mechanism to ensure the money collected by charity organizations is reasonably used, if people encounter ridiculous difficulties when attempting to donate their assets, and if non-government charitable organizations are always considered a threat to the government that cannot be trusted, then it's not just the wealthy but everyone that will hesitate before giving to charity."
See a full English translation of the article here.

Wang Dongya in the China Youth Daily provided additional reasons:

"The silence over the event is embarrassing. But it might partly be the fault of the world's richest billionaire, Bill Gates; he does not understand how things work in China. You cannot invite China's wealthiest to a high profile function under no obligation to donate. The guests will not know what to do. Attending and making a donation will make them look like greedy cowards who've been taught a lesson. Refusing is even worse. Every guest will be enormously wealthy, so matter how much anyone donates, it will not feel like enough, and the amount they give will be compared and judged by their peers. The truth is, many of them would be willing to give, but sometimes, saving face is more important."
"In America too, charitable donations are not always motivated by genuine good-will. The assets of deceased millionaires, because of a heavy estate tax, end up in the treasury anyway. But if the rich voluntarily donate their assets to charity, the assets are tax-exempt and they can buy themselves a good reputation. It's no surprise that Zong, the richest man in China, sees nothing special about charitable donations. To him, American charity is just a way to avoid paying inheritance taxes."

"But learning to shoulder the responsibilities of wealth is a life-long lesson. And in that respect, there is a lot to be learned from Bill Gates."
You can read the full article in Chinese here.

Ye Qinglin from The Southern Media Group (publishers of Southern Daily, Southern Weekend and other influential Guangzhou-based newspapers, writes:
"The disputed levels of China's cultural and social development cannot be an excuse for our current attitude toward charity. The per capita income of the US is 38 times that of China, but their charitable donations per capita is 7,300 that of this country."
In the same feature, Zhu Xunyao writes:
"Western countries and the Chinese perceive charity differently ... . China's rich still cling to their assets because they feel insecure about their status as a wealthy, privileged class. These insecurities can only alleviated by political recognition and status ... For western millionaires, charity is aligned with religion and personal conscience. China's wealthy donate only for political reasons, as a way of achieving recognition and status which provide them a sense of security in Chinese society."
You can read the full article in Chinese here.

Xue Yong from The Beijing News writes:
"It's not charity ... it's what I am calling "'philanthrocapitalism' (仁资主义 renzi zhuyi)"
"If the redistribution of wealth through big government is truly becoming outdated, then the market must be able to perform the function of readjusting the gap between rich and poor. This is exactly what the Gates Foundation is doing."
"China used to be poor, and all the focus was on generating wealth. Now, the country has seen unprecedented levels of wealth and must learn how to redistribute the wealth through the market. The rich in China must contemplate adopting philanthrocapitalist methods to promote the growth of society as a whole."
You can read the full article in Chinese here.

Caixin Online writes:
"China's rich are being roasted, and they must be feeling pretty indignant right about now. Every one of the 21 Chinese companies that has made it on to Fortunr 500 list of the world's largest companies are state-owned enterprises. How did the organizers miss this fact when they scheduled China as the second stop after the US?"
"Chen Guangbiao set his standards high. He even said, 'I want to be an example like Leifeng.' ... But he should be able to recognize that money is only a means to an end, what touches the heart is establishing bonds of love between human beings. What we should ask ourselves is what happens if I don't have the money, and can't make donations? Can I still build meaningful relationships with people in the community? The answer lets us realize that building genuine relationships does not come from money, it comes from the act of reaching out to someone else. This simple fact is the heart of charity and should be the true meaning of his generous efforts."
You can read the full article in Chinese here.

From the Xinmin Evening News, Li Hongbing writes:
"Chinese society does not yet have an established practice of charitable giving. In addition to looking to the wealthy to do their part, shouldn't we also ask ourselves what our own social responsibilities are?"
You can read the full article in Chinese here.

Links and Sources
Economic Observer: Who is Stymieing our Charity?
China Youth Online: Gates-Buffet Editorial (Chinese)
Nanfang Daily: Gates-Buffet Editorial (Chinese)
The Beijing News: Gates-Buffet Editorial (Chinese)
Xinmin Evening News: Gates-Buffet Editorial (Chinese)
New York Times: Chinese Attitudes on Generosity Are Tested
China Confidential: Charity in China
The views posted here belong to the commentor, and are not representative of the Economic Observer
Related Stories
The EO sits down with the chief executive of the world's largest advertising group
Interactive
Highlights from the Central Bank's Quarterly Survey of Urban Depositors
Tracking the global expansion of China's oil companies
Multimedia
A look at Nanjing local government's controversial urban reconstruction project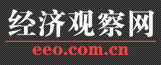 EEO.COM.CN The Economic Observer Online
Bldg 7A, Xinghua Dongli, Dongcheng District
Beijing 100013
Phone: +86 (10) 6420 9024
Copyright The Economic Observer Online 2001-2011