Facing the Storm, Who is Ready?
Published: 2008-10-17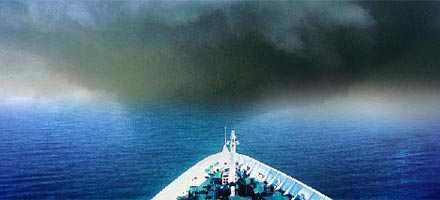 Four consecutive years of record high profits, followed by a sudden collapse. The experience of Lehman Brothers was a lesson to all companies that in a turbulent period, maintaining stable cash flows is more critical than making profits.

As the Wall Street crisis spread, many companies tried to cut spending and improve their balance sheets. CEOs were suddenly thrust into the test of their careers, and now must steward their firms out of a financial storm that has already swallowing many.

The EO spoke with several key Chinese business leaders who saw both challenges and opportunity in the current climate. Here, we present brief case studies on their businesses.

The Aviation Sector: HNA Group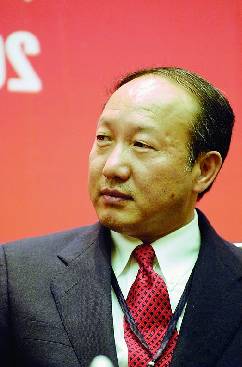 Spokesperson:
Chen Feng, board chairman

Company Profile:
China's fourth biggest aviation company next to three state-owned aviation giants. Founded in 2000, HNA Group covers services in air transport, tourism, airport management, logistics, hotel management, retail, finance, and more. By December 2007, it was valued at 68 billion yuan in assets.

Challenges & Opportunities:
Soaring oil prices and decreasing market demand have exerted great pressure on aviation companies all over the world. In the first half of 2008, 43% of HNA Group's operational cost was spent on fuel. It also has seen shrinking passenger and fright traffic volume.

The company started a series of adjustments since last year, including cancelling redundant departments, reducing staff, lowering fuel cost, and reserving cash flow by cutting spending.

The yuan's appreciation was favorable to HNA, as a big portion of its credit was dollar-denominated. Of its first half year's 311-million net profits, most was from exchange income.

The Group's subsidiary company Grand China Aviation is also planning to go public in Hong Kong. With a new financing platform, the company is expected to grow to a top-grade aviation brand in the world.

Agriculture Sector: Jiusan Edible Oil Industry Group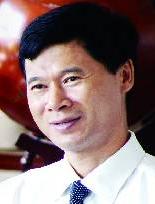 Spokesperson:
Tian Renli, board chairman and general manager

Company Profile:
The only large-scale soy bean oil processing company without foreign capital in China. One of the country's 500 strong companies, it has a yearly processing capacity of seven million tons. It now has 6% of the country's soy bean oil market.

Challenges & Opportunities:
With 80% of China's soy bean processing market share dominated by foreign capital, foreign companies have begun to battle for greater share in northeast China – the country's major grain producing area, and where Jiusan is based.

Since the government intervened in edible oil prices late last year, soy bean prices have surged. Increasing costs and suppressed prices have led the company to 80 million yuan in losses in the first half of 2008.

The global economic slowdown has a relatively small impact on the soy bean processing industry, the company's general manager told the EO. As the government encourages soy bean imports, it could be an option for Jiusan to purchase overseas so as to benefit from a more valuable yuan.

Rural development was a major subject for discussion in the just concluded high-level Chinese Communist Party meeting. Government's support should be an opportunity for the soy bean processing industry down the line.

The Logistics Sector: ZJS Express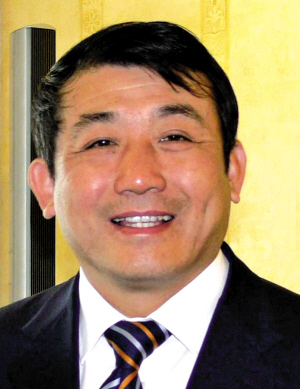 Spokesperson:
Chen Ping, president

Company Profile:
A leading private logistics company based in Beijing, with over 480 branches all over China. Founded in 1994, the company grew rapidly between 2003 and 2006. In 2005, it made seventh place in the 2005 Forbes List of China's Potential 100.

Challenges & Opportunities:
Climbing costs, fiercer competition, and weaker demand have led most domestic logistics companies to great losses. Adding pressure is the expansion of international giants such as FedEx, DHL, UPS, and TNT.

With two failed attempts to go public and cooperation with US-based private equity company Warburg Pincus fruitless, ZJS Express has resorted to a new round of reform. It has laid off over 5,000 employees and withdrawn the administrative power of some 20 branches back to the headquarter office.

The company's president, Chen Ping said the reform had taken effect since the beginning of October, when income from package delivering had increased and power had been centralized. The company should recover from losses since 2007 and make new profits by November.

The company's goal is to go public, have its own plains for freight services, and be listed in China's 500 strong companies.

The Computer Hardware Sector: Lenovo Group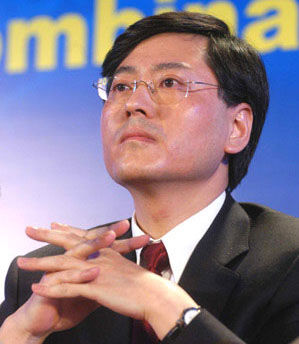 Spokesperson:
Yang Yuanqing, Chairman of the Board

Company profile:
Lenovo, founded in 1984, is China's largest and the world's fourth largest personal computer manufacturer; after Hewlett-Packard and Dell of the U.S. and Acer of Taiwan. By the end of March 2008, its total sales revenues reached $16.4 billion, contributing $484 million of net profit for the past fiscal year.

Challenges & Opportunities:
Facing the impacts caused by US financial crisis, Yang confessed that it would be difficult to expand business in the US and other developed countries. Therefore, Lenovo must stabilize its business in these developed countries, while searching new opportunities in the emerging market.

In addition, due to heated competition and price slashing, its gross profit margin in the first three fiscal months registered a modest decline to 14.1% from a year-to-year increase of 14.8%. For this, Lenovo launches its diversification strategy to produce more profitable computer servers, printers and other digital equipments centering on its PC business.

The depressed market provides a good opportunity for Lenovo to launch business acquisition because companies' market value would shrink in such bad times.

By June 30, Lenovo has accumulated USD1.8 billion of net cash in hand.

In addition, there is huge demand in the emerging markets.

The Automobile Sector: Geely Holding Group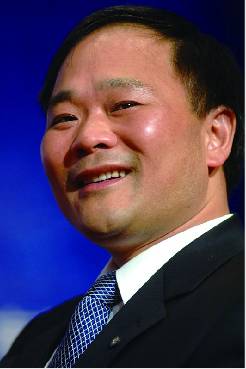 Spokesperson:
Li Shufu, Chairman of the Board

Company profile:
Geely, founded in 1986, is a private automobile maker headquartered in Zhejiang province. It has owned 500 4-star shops and 600 service stations in China and established over 200 overseas sales outlets. It has been a top ten auto-maker in China for four consecutive years, and in the first nine months this year, its total sales reach 167,356 vehicles, a year-to-year increase of 4.04%.

Challenges & Opportunities:
Geely has a weaker fund supplier chain. It also faces uncertainty over China's macro-control policies as well as a global auto industry depression.

Geely is planning to carve into the middle-and-high grade market and achieve an annual production scale of 2 million vehicles with 1.3 million for exporting by 2015.

The worsened economic environment would cause price slump in raw materials like steel and non-ferrous metals--good news for automakers.

In addition, the financial turmoil forces famous automakers like BMW, General Motor and Ford to shut down their factories, so many senior technicians will likely lose their jobs. Geely can introduce them to China and give play to their talents.

Third, it is also a good opportunity to seek technology cooperation and industry acquisition during this difficult period.

The Info-tech Sector: Tencent Incorporate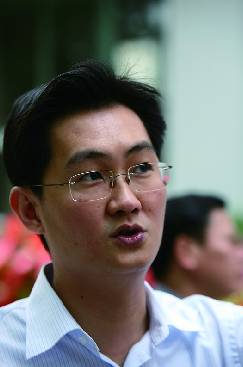 Spokesperson:
Ma Huateng, CEO and Chairman of the Board

Company profile:
Founded in November 1998, Tencent, Inc. has grown into China's largest and most used Internet service portal. By the end of 2007, its total registered instant massaging user accounts reach 741.7 million, according to its official website.

On June 16th, 2004, its subsidiary--Tencent Holdings Limited (SEHK 700) went public on the main board of the Hong Kong Stock Exchange.

Challenges & Opportunities:
Ma says that the next three years will be a crucial period of rapid growth in the number of Chinese internet users, and then enter a relatively steady period, so it is very important for Tencent to grasp this opportunity.

Tencent is also switching over to the high value-added service market. During this process, it must intensify its value-added services because it's the important cash sources for supporting the transformation.

As for online games, Tencent's development and research (R&D) ability still cannot meet users' demands. For this, Tencent, on the one hand, insists on enhancing its R&D ability; on the other hand, is introducing foreign online games and cooperative development in order to satisfy consumers by enriching game genres.

China's value-added service and online game industries are still in their infancy and will see two or three years of rapid growth.

In addition, internet advertising has huge development room, because in a matured business model, the advertising revenue should rank first. Currently, Tencent's major revenue comes from the online games and its ads income only ranks third.

The Hotel Sector: Home Inns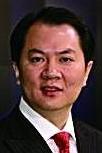 Spokesperson: David Sun, CEO

Company profile: Home Inns, founded in 2002, is the largest economy-class chain hotel in China targeting individual business and leisure travelers.On October 2006, it went public on NASDAQ. As of June 30 2008, it operated a total of 366 hotels in 79 cities across China.

Challenges & Opportunities:
This year saw many factors affecting the domestic tourism and hotel industry, such as the snow-storm damage earlier this year, the Sichuan earthquake, the Beijing Olympic Games, changes to China's official national holidays and a slowdown in the global economy.

In addition, Home Inns also faces pressure from rising cost in terms of property and human resources, just as it is expanding. Earlier this year, the company planned to set up another 200 outlets, and by the first six months, it has achieved half of its goals.

During this process, it also needs to enhance its standards training in human resources.

Sun says the economy hotel industry in China has a huge development scope and a promising prospect despite the market demand remains sluggish nowadays.

He also adds that Home Inns can expand its scale by industry acquisition, if there is a glimmer of market opportunity.
The views posted here belong to the commentor, and are not representative of the Economic Observer
Briefs
The 3G-enabled Lenovo Mobile OPhone is likely to provide stiff competition to Apple's iPhone in the China market.

Source:

China Mobile
A 6.4-magnitude earthquake struck China's western Qinghai province earlier this morning.

China's tax bureau aims to collect an additional 100 billion in tax before the end of the ...
Interactive
Are state-owned enterprises playing too large a role in overseas acquisitions?
Tracking the global expansion of China's oil companies
Multimedia
A look at Nanjing local government's controversial urban reconstruction project