NDRC Stops Approving Government-backed Bond Issues
Published: 2010-07-14
News, Page 3, Issue 477, July 5
Translated by Tang Xiangyang
Original article: [Chinese]

The bonds issuing spree of local financing platforms has finally come to an end.
The EO has learned that the National Development and Reform Commission (NDRC), China's major economic planning department, has stopped approving applications by local financing platforms to issue bonds. Additionally, it also required all urban investment bonds that had not completed their business transactions as of June 10, to halt transactions subject to further inspection. The bonds allowed to be issued previously were guaranteed by local fiscal revenue.
Industrial bonds and bonds of small and medium-sized enterprises will not be influenced by the new regulation.
The move also stipulates that financing platforms who only finance public projects and rely on fiscal revenue to repay their debt will no longer be allowed to provide financing. As explained by an official with the Ministry of Finance, the announcement is in line with the State Council's circular issued on June 10 (called policy No. 10) which requires local governments to make an overall review of the debts of their financing platforms.
A Heavy Blow
An anonymous source with a big securities company in Hubei Province said, "In the eyes of rating agencies, bonds guaranteed by local fiscal revenue are even better than land. Generally, local financing bonds are always given an "AA" rating.
But now, with the NDRC's new policy, local governments who originally planned to gain capital by issuing local financing bonds guaranteed by fiscal revenue will face great pressure. This new regulation is also depressing urban investment companies and securities companies who are carrying the debt of local investment projects.
The above source estimates, local financing bonds may account for 40 percent of the total business of some big securities companies; now this type of business can no longer be developed.
Chen Jingdong, general manager of Hubei Xiangfan Construction Investment Company, said, "This is an extremely heavy blow to local governments and urban development firms." However, Chen is lucky. He had just finished issuing a one-billion yuan local bond for his company just one week before the issuance of the policy.
At the end of 2008, to stimulate domestic demand, the State Council issued policies to "expand the scale of bonds issued, actively develop financial tools such as bonds for state-owned enterprises or agencies and joint-stock enterprises, and short-term financing bonds and medium-term bills. Priority will be given to bonds concerning infrastructure, people's livelihood, environmental protection and disaster relief."
Many bonds were issued last year when the amount of local financing bonds reached 190 billion yuan. Currently there are still a large number of local bonds waiting to be approved by the NDRC.
The government is more alert to the risks regarding these types of local bonds. During the "two sessions" this past spring, the local debt crisis was a hot topic among local representatives of the National People's Congress and Chinese People's Political Consultative Conference; the State Council warned against the risks associated with local debt.
The market has also been changing. Chen Jingdong said, the Xiangfan Construction Investment Company has not been able to secure a single loan since January of this year.
Based on this fact, Chen Jingdong had the premonition that policies were going to change. Therefore he determined to quickly issue his company bonds that had gained approval on April 30.
But many other people were not so lucky. At the end of June, Chen went to Shanghai to attend the national conference of urban development investment companies. All of the attendants were distressed, especially those who had already gained approval from the NDRC but had not yet issued their bonds.
Most of the attendants consider the new policies to be too widespread. Chen Jingdong said, "Local financing bonds are risky, especially for cities with scarce fiscal revenue, but they should not be completely eliminated."
No Further Details
Not only has the approval process of local financing bonds been stopped, bank credit has also been tightened. Some urban development investment companies told the EO that the China Banking Regulatory Commission (CBRC) is conducting an overall review on the guarantees provided by companies who have already gained loans from banks; the loans of all those companies will be adjusted based on the new policy.
The general manager of an urban development investment company said, "It's wrong for the CBRC to undertake this type of action. It should impose the new policies on new loans while keeping the old ones unchanged, otherwise it's an arbitrary decision"
The above source said, with no more capital sources for local financing platforms, local governments would have to sell more land. If there is no inflow of capital from land sales, financing platforms are finished.
Currently, some local governments, financing platforms and securities companies are still waiting for related ministries to issue more detailed policies. Several public figures have predicted, after the initial "clean-up", local financing bonds with positive business prospects and guarantees will continue to get issued. They think it is impossible for the central government to eliminate all of the local financing platforms and that it will treat them differently according to their specific conditions.
According to employees at a securities company in Hubei Province, if local governments are prohibited from using fiscal revenue as a guarantee, local financing platforms can get guarantees through three other methods: land, share equities and third parties.
But the NDRC may disappoint them. An official with the NDRC's finance department told the EO, "Currently we have no plan to issue more detailed policies. All of the review work will be done according to policy No 10 and the policy is very clear."
Policy No 10 says, local financing platforms which bear the responsibilities of financing, developing and operating public projects will be removed from the financing process. This policy on the whole covers all types of urban development investment companies.
This article was edited by Rose Scobie
The views posted here belong to the commentor, and are not representative of the Economic Observer
Interactive
Tracking the global expansion of China's oil companies
Multimedia
A look at Nanjing local government's controversial urban reconstruction project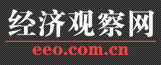 EEO.COM.CN The Economic Observer Online
Bldg 7A, Xinghua Dongli, Dongcheng District
Beijing 100013
Phone: +86 (10) 6420 9024
Copyright The Economic Observer Online 2001-2011