Profits Down at State-owned Enterprises
Published: 2009-08-27
Profits earned by China's state-owned enterprises (SOEs) registered a year-on-year decline of 22.8% in the first seven months of the year, according to a statement posted to the website of the country's finance ministry earlier this week.

The ministry didn't issue figures for July but said that profits made by SOEs in July were down 2 percent from June's.

During the same period, SOE revenues amounted to almost 11.64 trillion yuan ($1.7 trillion), which represented a 4.7 percent drop from a year earlier.

The Ministry also didn't provide any revenue figures for July, but revealed thay revenues in July were down 7.2% on the June figures.

The ministry also included details about the amount of tax contributed to state coffere by SOEs in the report.

In the first seven months, SOEs contributed nearly 1.14 trillion yuan ($166.9 billion) in tax, down 1.7% from a year earlier.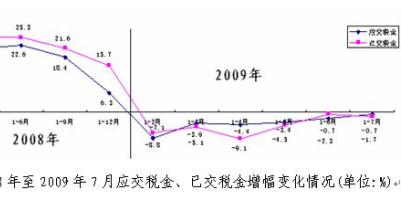 Links and Sources
Ministry of Finance: Report (Chinese)

The views posted here belong to the commentor, and are not representative of the Economic Observer
Briefs
The 3G-enabled Lenovo Mobile OPhone is likely to provide stiff competition to Apple's iPhone in the China market.

Source:

China Mobile
A 6.4-magnitude earthquake struck China's western Qinghai province earlier this morning.

China's tax bureau aims to collect an additional 100 billion in tax before the end of the ...
Interactive
Are state-owned enterprises playing too large a role in overseas acquisitions?
Tracking the global expansion of China's oil companies
Multimedia
A look at Nanjing local government's controversial urban reconstruction project