China's First Privately-owned English Language Television Network BON Launched
Published: 2010-07-13
Justin Ku, co-founder of Blue Ocean Network (BON TV), China's first privately-owned English language television network targeted at overseas audiences, refuted that it had a state-funded background in Beijing in early July.
"We are private, we did not take a penny from the government." Justin Ku said at a press conference.
In early June, the New York Times Network published an article titled, "China Flexes Its Soft Power", outlining the Chinese government's plan to improve its image abroad by funding a number of media outlets overseas.
In the article, the author stated, "China has also funded a series of English and Chinese language television stations abroad, such as the Blue Ocean Network (BON TV) and Great Wall TV in the United States."
After reading the news, Justin Ku wrote a letter to the New York Times to clear his television station's name. In the letter, Justin stated although our offices are located in Beijing, we are in no way funded by any arm of the Chinese government, or by any of its associated state-owned enterprises.
With that in mind, Justin Ku believes that because it is the first time a privately-owned English language television network has offered overseas viewers comprehensive and objective programming produced exclusively from and about China since China introduced its reform and open door policy, western countries do not believe it is not government-run.
Furthermore, he held that no matter where a type of media comes from, as long as it operates in accordance with the practice and rules of the American press, it can obtain discourse power and win the public trust.
As China's national strength is growing, especially after China successfully hosted the Olympic Games and the current World Expo, China has become an unavoidable focal point of the world.
However, due to China's rigid press censorship and the western media's long-established misunderstanding of China, overseas audiences do not trust Chinese official media reports but only choose to accept their country's slanted coverage of China and thus can not read about the "real" China.
Against this backdrop, Justin Ku and Zhuge Hongyun jointly came up with the plan to establish BON TV.
While contacting investors, many friends suggested that Justin Ku and Zhuge Hongyun ask the Chinese government for help. However, they refused the suggestion.
Later on, CDH Venture Partners expressed a deep interest in funding BON TV and promised to invest over 10 million US dollars into BON TV's first phase.
At present, BON's television network covers over 50 Asian countries, all of North America and Cuba.
However, unlike Xinhua News Agency's English channel and China's Central Television's English-language program, BON TV focuses on original English-language reporting through western media methods.
Their programs do not include any political views or ideology. People can see everything about China from modern art to politics, from cuisine to technology by watching BON's TV programs.
The views posted here belong to the commentor, and are not representative of the Economic Observer
Interactive
Tracking the global expansion of China's oil companies
Multimedia
A look at Nanjing local government's controversial urban reconstruction project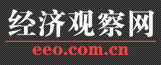 EEO.COM.CN The Economic Observer Online
Bldg 7A, Xinghua Dongli, Dongcheng District
Beijing 100013
Phone: +86 (10) 6420 9024
Copyright The Economic Observer Online 2001-2011