Ministry Applies for Policy-Based Housing on Employees' Behalf
Published: 2010-08-13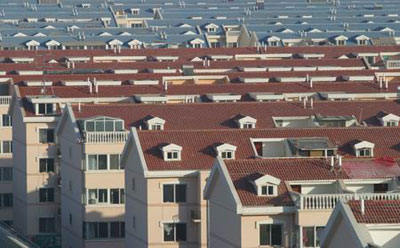 Who is going to have access to China's policy-based housing?
One possible answer is public servants, especially those who work for ministerial agencies.
A list of applicants for government-subsidized housing released by the housing administration bureau of Haidian District, Beijing on August 9 has sparked intense debate among Chinese citizens because 148 of the 188 total applicants are public servants with the State Intellectual Property Office.
What the public is concerned about is: Are public servants "qualified" for cheap housing constructed and subsidized by the government?
The Haidian District housing security office responded: Since the State Intellectual Property Office is located in Haidian District and all the applicants have already passed a verification process conducted by the local neighborhood office, the application of public servants is in accordance with regular procedures.
The Haidian District housing security office has disclosed that the State Intellectual Property Office applied for government-subsidized housing on behalf of their employees and has revealed that they conducted a "group application".
An EO reporter has observed that this is not the first time public servants with the State Intellectual Property Office have applied for affordable housing and limited housing (lower priced housing with area limits for families with low or mid-level income).
A source close to the Beijing Municipal Commission of Construction has confirmed that some public servants have easy access to policy-based housing. He said, "One aspect is the amount of housing available is limited. Another aspect is that the Beijing government has to provide housing for too many ministries. Important ministries are guaranteed housing, but for others, housing may not be available."
Another phenomenon that has caused concern among the public is the annual income of public servants. One of the applicants claimed he only earns 11.1 Yuan per year!
Though his income amount on his application has been changed to 111,000 Yuan and the neighborhood office attributed the miniscule income amount to a recording error, doubt remains.
So far, Haidian District has given no specifics as to how little an applicant for policy-based housing is supposed to earn per year and why most of the applicants are public servants. Until it does, public suspicion will remain.

Links and Sources
The Beijing News: 最穷"申请系误录
Economic Observer Online: 国家知识产权局团购? 海淀区限价房名单"罗生门"

The views posted here belong to the commentor, and are not representative of the Economic Observer
Interactive
Tracking the global expansion of China's oil companies
Multimedia
A look at Nanjing local government's controversial urban reconstruction project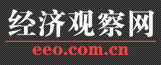 EEO.COM.CN The Economic Observer Online
Bldg 7A, Xinghua Dongli, Dongcheng District
Beijing 100013
Phone: +86 (10) 6420 9024
Copyright The Economic Observer Online 2001-2011