Township Officials Accused of Pocketing Sichuan Earthquake Donations
Published: 2010-08-27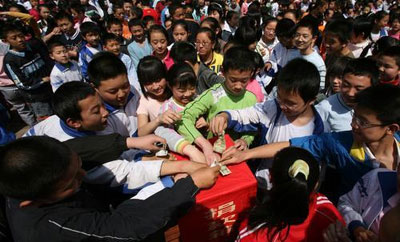 Four town-level officials in Wuxing County, Zhejiang Province, have been accused of embezzling and splitting among themselves 620,000 yuan worth of Sichuan earthquake relief donations.
"Did my wife embezzle donation money?" Zhang Jianrong, a Zhejiang resident asked. His wife is Shen Meiying, the former deputy director of Zhili Township Civil Affairs Department who was sentenced to13 years and 6 months in jail on April 21 for stealing 110,000 yuan worth of donation money.
When the Sichuan earthquake broke out in May 2008, the Zhili Township encouraged local residents to donate money for earthquake victims. But, the local court discovered that the four organizers of the donation campaign, including Shen Meiying, stole the funds from donation boxes and split the money.
Their behavior was revealed by accident a year later.
"If it had not been for the money under the sofa, things might never have been exposed," Fei Bin, secretary of the discipline inspection commission of Zhili Town, said.
On September 30 last year, a janitor came across a package of money under a sofa when he was cleaning the office of the head of the town's general armament department. The director of the department reported his findings to the town's CPC committee.
Along with the money was with a newspaper clipping which was published a couple of days before the Sichuan earthquake; 85,174 yuan had been written on the surface of the newspaper.
"We guessed that the money was linked to earthquake donations. The notes included in the package are all small bills and the newspaper clipping included was published just a few days before the earthquake," Fei Bin said.
At that time, the office belonged to Sun Shuirong, the former director of the town's general armament department. He said the money was "his" when questioned by Fei Bin.
Sun Shuirong was the chief organizer of donations. The other three organizers were Chen Guorong, director of the town's civil affairs department, Shen Meiying, deputy director of the town's civil affairs department and Wei Zhugen, director of the local finance department.
According to Zhao Shuizhang, Zhili Township's general accountant, the donation had a special account that should have totaled 2.97 million yuan. The local court found out that during the first three days of soliciting donations, donations totaled 1.9 million yuan, but only 730,000 yuan was deposited.
Zhao also said that while eliciting donations, only those who donated over 1,000 yuan had their names registered. The other donators were all anonymous.
All four organizers admitted their crimes and received sentences ranging from 11 to 17 years. But all of them have since denied their prior confessions and have decided to appeal to a higher court.
"If my wife did split that money, all our descendants will be shamed. But, if she was wrongly treated, I will keep appealing." said Shen Meiying's husband.
This article was edited by Rose Scobie and Ruoji Tang
Source
The Beijing News
Image
Shanghaiist

The views posted here belong to the commentor, and are not representative of the Economic Observer
We talk to two experts from the Brussels-based European think thank Bruegel
Interactive
Tracking the global expansion of China's oil companies
Multimedia
A look at Nanjing local government's controversial urban reconstruction project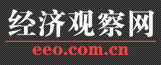 EEO.COM.CN The Economic Observer Online
Bldg 7A, Xinghua Dongli, Dongcheng District
Beijing 100013
Phone: +86 (10) 6420 9024
Copyright The Economic Observer Online 2001-2011