Shandong Iron and Steel Group to Acquire Rizhao Iron and Steel Company
Published: 2010-11-05
Economic Information Daily
November 3, 2010
Translated by Zhang Chao
Original article: [Chinese]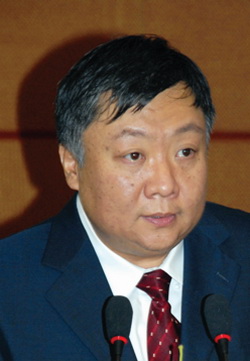 Du Shunaghua, the former chairman of Shandong Rizhao Steel Group and star witness in last year's trial of four Rio Tinto employees, is said to have agreed to sell the remaining 33% stake that he has in the company to Shandong Steel Group.
Du Shuanghua is also said to be leaving the company.
According to an article in the Economic Information Daily, the Shandong-based Rizhao Iron and Steel Company will be fully acquired by the state-owned Shandong Iron and Steel Group in a one-off buyout. The one-time buyout has been proposed as part of an asset restructuring plan agreed to by both parties and is likely to be completed before November 30 this year.
In November last year, the Economic Observer wrote about the proposed merger of the two companies in the context of a broader feature about how China was witnessing an "advance of the state and retreat of private enterprise" (guojin mintui).
At that time we noted that both parties had agreed to merge the Rizhao Iron and Steel Company into the Shandong Iron and Steel Group over a six month period, resulting in Shandong Iron and Steel Company holding a 67% stake in the newly-formed company and Rizhao in control of the other 33%.
As part of the agreement, Du Shuanghua, chairman of the Rizhao board and once China's second richest individual, was to remain in charge of a relatively "autonomous" Rizhao steel subsidary during the first phase of the transition, "renting" control of the company until the first phase of Rizhao's cast steel project had begun.
It was reported that Du would pay 3 to 4 billion yuan a year to "rent" control of the company.
However, Du Shuanghua has now decided to sell his remaining stake in the company.
According to information revealed by unnamed sources to reporters from the Economic Information Daily, an evaluation of Rizhao's assets is yet to be completed.
According to an individual who worked as a factory director during the period of Du's management, the pressures of operating the business along with the pressure and restrictions placed on the company by the government, persuaded Du to give up "renting," choosing instead to simply leave the company. The source noted with a smile that this is because Du "is a very smart businessman."
Founded in 2003, the Rizhao Iron and Steel Company made the most of its advantage of being a well-managed private firm and rapidly expanded in a sector dominated by large state-owned enterprises.
In 2004, Rizhao Steel's revenue stood at a mere 2.5 billion yuan, but four years later, the company's revenue had soared to 47.18 billion yuan, registering 6 billion yuan in annual profit.
Du Shuanghua, the chairman of the Rizhao board, was ranked second in the Hurun Report of 2008 (though he dropped down to 41st position last year), an annual ranking of China's wealthiest individuals. He amassed an estimated personal wealth of 35 billion yuan through his management of Rizhao.
According to a recent ranking of China's top 500 companies published by the China Enterprise Confederation & China Enterprise Directors Association (CEC/CEDA), Shandong Iron and Steel Company had an operating revenue of 120.5 billion yuan, while Rizhao's was 47.18 billion yuan. This means that the newly expanded Shangdong Iron and Steel Group will have a combined revenue of 167.692 billion yuan, exceeding that of Hebei Iron and Steel Group, making the expanded group the second largest Chinese steel company
Du Shuanghua was the star witness in last year's high-profile corruption trial of four China-based employees of the Anglo-Australian mining giant Rio Tinto.
According to court documents obtained by the Sydney Morning Herald, Du acknowledged bribing Rio Tinto employees and told court officials that "If not for Wang Yong's help, my company would never have reached the size it is today."
In early April this year, the EO reported that Du had been ordered not to leave his home province of Shandong.
However, John Garnaut, the China correspondent for the Sydney Morning Herald and Age newspaper, reported later that month that residents of Du's home village of Li Zhuang, located at the southern tip of Hebei province, said that Du had turned up for Tomb Sweeping Day in mid-April as he always does.

Links and Sources
The Economic Observer: Du Shuanghua Bids Farewell to Rizhao
The Economic Observer: Who Bribed Stern Hu?
The Economic Observer: Why Chinese Steel Mills Bribed Rio Tinto Employees
The Sydney Morning Herald: A year on, secrets, lies and corruption remain at the heart of Rio Tinto case
The Sydney Morning Herald: Bribery pays: court reveals iron ore corruption
The Age: Billionaire who bribed Rio exec unlikely to be charged
21st Century Business Herald: Du Shunaghua Sells Stake in Rizhao to Shandong Steel Group
The views posted here belong to the commentor, and are not representative of the Economic Observer
A profile of Han Dong, the life of Laozi and an interview with Bai Yansong
Interactive
77 percent of retrunee graduates land a job in less than 3 months
Tracking the global expansion of China's oil companies
Multimedia
A look at Nanjing local government's controversial urban reconstruction project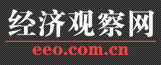 EEO.COM.CN The Economic Observer Online
Bldg 7A, Xinghua Dongli, Dongcheng District
Beijing 100013
Phone: +86 (10) 6420 9024
Copyright The Economic Observer Online 2001-2011