NBS Adjusts How Industrial Production and Investment Data is Calculated
Published: 2011-03-09
Translated by Qi Changlong
Original Aritcle: [Chinese]


China's National Bureau of Statistics (NBS) announced yesterday, that as of January, the office had begun to use new standards when determining industrial production and fixed-asset investment data.

The indicators are published as part of China's monthly economic report that also includes more closely-watched figures such as the Consumer Price Index (CPI) and figures related to consumption. The figures for February are expected to be released at a regular press briefing this Friday.

When determining the monthly industrial production figure, the bureau had previously classified "large industrial enterprises" as those that had over 5 million yuan in annual revenue, this threshold has now been lifted to annual core revenue of over 20 million yuan.

The standard used to determine what counts as fixed-asset investment has also been altered, so that investment projects worth more than 5 million yuan will only be accounted for, up from the former cut-off of a mere 500,000 yuan.

The NBS explained that these changes had been made to reflect changes to China's rapidly growing economy, stating that the number of large industrial enterprises and investment projects have nearly doubled over the past few years. The bureau also said that the new measures would give a more accurate picture of China's industrial production and fixed-asset investment.

Source
National Bureau of Statistics: 国家统计局召开通气会通报工业和投资统计起点标准调整 (Chinese)

The views posted here belong to the commentor, and are not representative of the Economic Observer
Interviews with historian Gao Hua (高华), academic Du Junfei (杜骏飞) and well-known author Yue...
Interactive
What Chinese officials think about government transparency.
Translations of popular Chinese phrases that reveal something about 2010
Multimedia
Take a look back at some of the most important news events that helped shape China in 2010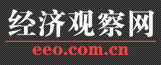 EEO.COM.CN The Economic Observer Online
Bldg 7A, Xinghua Dongli, Dongcheng District
Beijing 100013
Phone: +86 (10) 6420 9024
Copyright The Economic Observer Online 2001-2011