Housing Prices Slightly Down, but Rentals Up
Published: 2011-03-18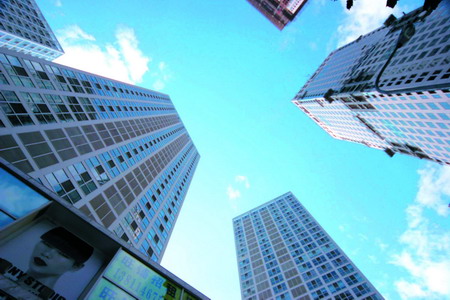 Translated by Qi Changlong
Original article:[Chinese]
Chinese government's continuous determination to curb speculative property market and reign in soaring housing prices across the country has yielded minor results, as property prices in some second-tier cities have declined recently.
According to statistics released by the National Bureau of Statistics (NBS) on March 18, prices of newly-constructed houses in eight cities, including Taiyuan, Qingdao, Yueyang and Changchun, have dropped slightly in February compared to January.
In addition, of the 70 big and medium-sized cities monitored by the NBS, the growth rate of housing prices in 44 cities has gone down month-on-month.
However, there are seven cities, including Fuzhou, Xiamen and Zhengzhou, recording a month-on-month growth rate of over 1.0% last month.
Housing prices in Beijing has increased month-on-month by 0.4% in February and 6.8% compared to the same period last year. Property prices of Shanghai also showed year-on-year growth rate of 2.3% and month-on-month growth of 0.9%.
As the Chinese government introduced intervention measures to control housing prices, housing rentals appeared to be on the rise.
The Oriental Morning Post recently published an investigative report, claiming that the government's policies in curbing property prices had imposed restrictions on potential home-buyers, forcing them to give up plans of buying houses and opting for renting apartments instead. As a result, the property rental market has become more active.
Property agents, who have long been blamed for speculative behaviors, are also believed to be a major cause for inflating rental, according to an investigation conducted by the Ministry of Housing and Urban-Rural Development in earlier March.
Sources and Links:
National Bureau of Statistics:2月份70个大中城市住宅销售价格变动情况(Chinese)
Xinhua News Agency:统计局:2月31城市新建商品住宅价同比涨幅回落(Chinese)
Oriental Morning Post:上海房租普涨幕后推手调查(Chinese)
The views posted here belong to the commentor, and are not representative of the Economic Observer
Tourists are leaving, and the trend spread to longer-term residents of the country.
Interactive
What Chinese officials think about government transparency.
Translations of popular Chinese phrases that reveal something about 2010
Multimedia
Take a look back at some of the most important news events that helped shape China in 2010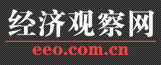 EEO.COM.CN The Economic Observer Online
Bldg 7A, Xinghua Dongli, Dongcheng District
Beijing 100013
Phone: +86 (10) 6420 9024
Copyright The Economic Observer Online 2001-2011