Wang Xiankui Elected Governor of Heilongjiang Province
Published: 2010-11-10
On November 9, Wang Xiankui was elected governor of Heilongjiang Province. Wang had previously worked for the Gansu and Jiangxi provincial governments; he is also an alternate member of the 17th CPC Central Committee.
Source
Heilongjiang News Online
The views posted here belong to the commentor, and are not representative of the Economic Observer
A profile of Han Dong, the life of Laozi and an interview with Bai Yansong
Interactive
What is the first thing you think of when someone refers to Japan?
Tracking the global expansion of China's oil companies
Multimedia
A look at Nanjing local government's controversial urban reconstruction project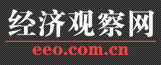 EEO.COM.CN The Economic Observer Online
Bldg 7A, Xinghua Dongli, Dongcheng District
Beijing 100013
Phone: +86 (10) 6420 9024
Copyright The Economic Observer Online 2001-2011