SARFT Calls for 3-month Halt to Spy Shows on Satellite TV
Published: 2011-05-05
According to sources at some of China's largest satellite TV stations, the State Administration of Radio, Film and Television (SARFT) has required large satellite TV stations across the country to refrain from broadcasting spy dramas or related programs between May and July this year. The Zhejiang, Tianjin, Jiangsu and other major satellite TV stations have all been officially notified by SARFT about the decision. The announcement is thought to be connected with the 90th anniversary of the founding of the Chinese Communist Party which will be officially celebrated on July 1, 2011.

Source
Chongqing Morning News

Google translation

The views posted here belong to the commentor, and are not representative of the Economic Observer
A look at what the heads of 23 central government departments view as the most important g...
Interactive
Despite an increase in the proportion of male births per 100 female births, China has a more balance...
Translations of popular Chinese phrases that reveal something about 2010
Multimedia
Take a look back at some of the most important news events that helped shape China in 2010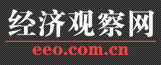 EEO.COM.CN The Economic Observer Online
Bldg 7A, Xinghua Dongli, Dongcheng District
Beijing 100013
Phone: +86 (10) 6420 9024
Copyright The Economic Observer Online 2001-2011