Running with the PIGS in Europe
Published: 2010-07-29
Rickshaws with German Characteristics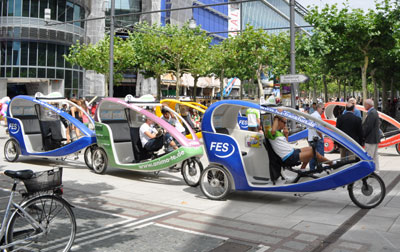 After a frantic morning of interviews, I took the chance to enjoy some Apfelwein and fried mushrooms in an outdoor market that had been set up in the middle of a busy Frankfurt pedestrian street. It was a nice atmosphere, with office workers mingling with noon-day shoppers and a few tourists.

In the afternoon, I wandered the streets of central Frankfurt and happened upon these German rickshaw drivers waiting for customers on the main pedestrian shopping street of the city.

Prices were set and displayed on the "bikes" themselves – ranging from 3 Euro for a relatively short trip to the 7.5 Euro 1 hour tour of the central city.

When I went past, business didn't look so good – but it wasn't such a hot day, perhaps they do better business when the temperature rises.

The views posted here belong to the commentor, and are not representative of the Economic Observer
Interactive
Tracking the global expansion of China's oil companies
Multimedia
A look at Nanjing local government's controversial urban reconstruction project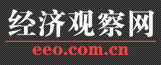 EEO.COM.CN The Economic Observer Online
Bldg 7A, Xinghua Dongli, Dongcheng District
Beijing 100013
Phone: +86 (10) 6420 9024
Copyright The Economic Observer Online 2001-2011