Persuading China to Invest in Central and Eastern Europe
Published: 2010-08-06
Economic Observer Online, August 5
Translated by Tang Xiangyang
Original article: [Chinese]

In the 1990s, only two Chinese food brands were be found on the shelves of European stores: Qingdao Beer and Shanghai Maling.
By 2008, Shanghai Maling was not only selling its products in Europe, but had also established several plants on the continent. According to Zhang Zheng, an assistant to Maling's general manager, although the company's European business has not made any profits yet, they still recognize the importance of establishing a foothold in the European market.
However, Shanghai Maling's European subsidiary is not based in Western Europe but rather in Central and Eastern Europe - in the Czech Republic. Compared with Western Europe, Central and Eastern Europe is currently proving more attractive to some investors.
Slawomir Majman, director of the Polish Investment Bureau, told our reporter that he"hopes more Chinese enterprises will come to Poland to seek opportunities to invest" at a promotional activity called Sino-Europe Investment Day held at Shanghai's World Expo Park on July 26. Majman also went on to note, "compared with Western Europe, Central and Eastern Europe, including Poland, currently offered more advantages to Chinese investors."
A representative of a commercial association who participated in the investment day told one EO reporter "Europe is a market of 500 million people, it's a very attractive investment option for some Chinese firms."
Though imbalances remain in terms of the level of development among European countries, they're actually a relatively unified market. That's to say, investing in Central and Eastern Europe is equal to entering European market.
According to Gao Dawei, Director of the China-Europe International Business School's International Economic Relations Research Center, there are three advantages to investing in Central and Eastern Europe: Relatively cheap labor, numerous high-quality technicians and a unique location.
The Sino-Europe Investment Day was organized by the China Investment Forum and was supported by nine countries in Central and Eastern Europe, including Lithuania, Hungary, Latvia, Poland, Bulgaria, Estonia, Czech Republic, Slovenia and Slovakia.
The event attempted to give Chinese enterprises and investors an insight into the investment opportunities that exist in the region by detailing the central industries in these countries and also by relating the experience of Chinese enterprises that have succeeded there.
The country heads of various World Expo pavilions along with consular officials and the heads of the investment bureaus of various foreign countries all attended the event along with representatives from some of China's best known companies such as the Bank of China, Huawei and Shanghai Maling.
The views posted here belong to the commentor, and are not representative of the Economic Observer
We talk to two experts from the Brussels-based European think thank Bruegel
Interactive
Tracking the global expansion of China's oil companies
Multimedia
A look at Nanjing local government's controversial urban reconstruction project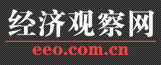 EEO.COM.CN The Economic Observer Online
Bldg 7A, Xinghua Dongli, Dongcheng District
Beijing 100013
Phone: +86 (10) 6420 9024
Copyright The Economic Observer Online 2001-2011